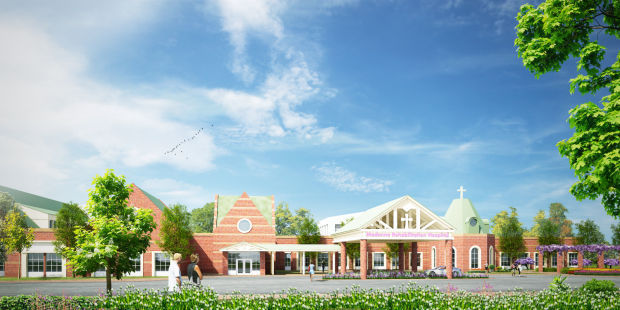 Omaha Media Group LLC is a proud sponsor of the Madonna Rehabilitation Hospital's Omaha Campus capital campaign initiatives.
Madonna's Omaha Campus 260,000-square-foot hospital which will be located on 20.6 acres west of Village Pointe at 175th Plaza and Burke Street.
110-bed state-of-the-art rehabilitation hospital features:
48-Bed Specialty Hospital (MRSH)
48-Bed Acute Rehabilitation Hospital (ARH)
14-Bed Children's Rehabilitation Unit (CRU)
Also included:
Rehabilitation Research Institute
Rehabilitation Technology – Housed in 3 Therapy Gyms
Independence Square – Simulated Community
Warm-water Therapy Pool
Therapeutic Learning Center
Outpatient Clinic
Chapel

Visit the Madonna Rehabilitation Hospital Foundation's website.