Giving Tuesday
Giving Tuesday
/images/uploads/blog/OMG-Austin-11.29-Blog_.jpg
Omaha Media Group
https://www.omahamediagroup.com/images/uploads/monster_gallery/Omaha-Media-Group-Black.jpg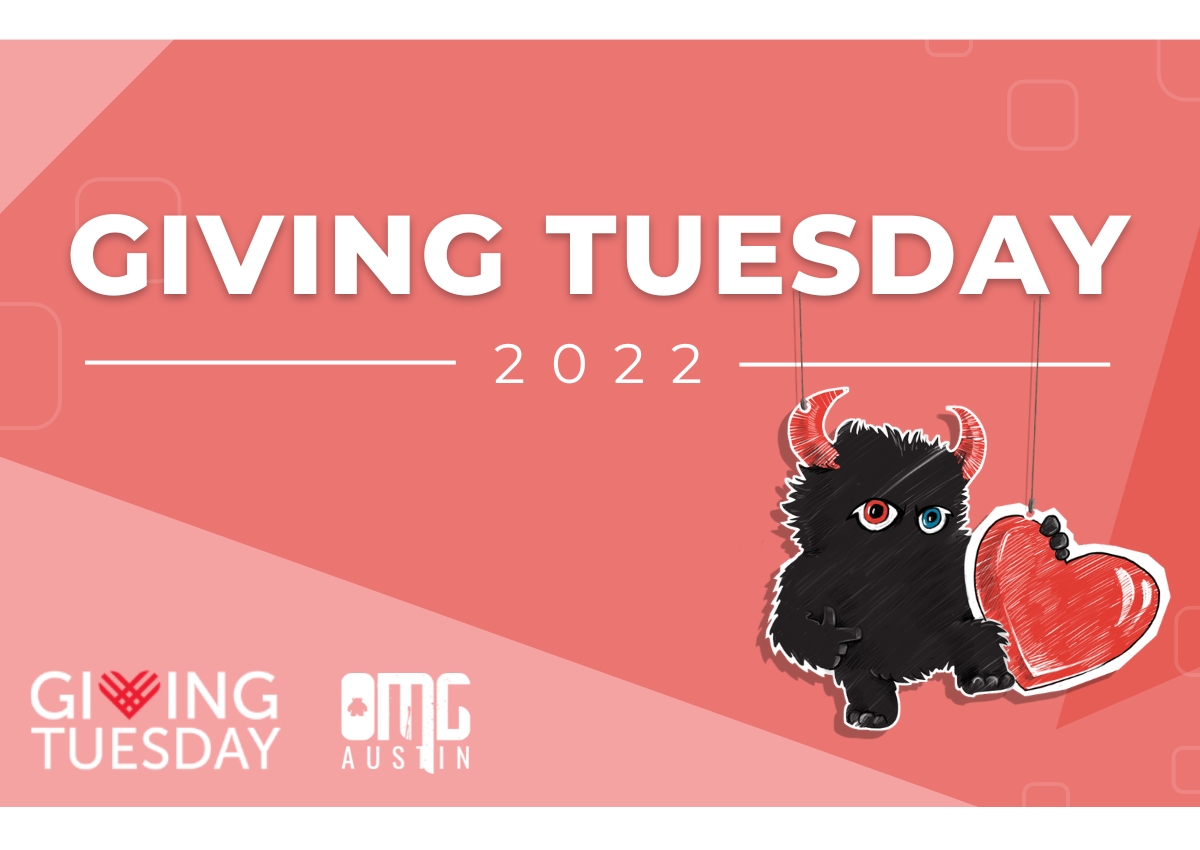 When you think about November, what comes to mind? You likely think immediately of Thanksgiving, and also Black Friday, Small Business Saturday and Cyber Monday. You should not forget about Giving Tuesday. This holiday takes place every year on the Tuesday following Thanksgiving.
Giving Tuesday is a global initiative that encourages people and organizations to donate their time and money to charities. It began in 2012 as an idea that would encourage people to do good after a season of spending. Today, it has become a global movement that inspires people to give, come together and promote generosity.
To celebrate this special day, our team wants to share some ways you and your business can give back to your community. We also want to shout out a few charities you should consider supporting all year round.
Five ways to participate in Giving Tuesday
Aside from making a monetary donation, there are other ways to support nonprofits this Giving Tuesday. These organizations need volunteers and extra voices to continue their mission. Here are five ways that you can give back on Giving Tuesday this year.
Give your support
Find a nonprofit that you or your organization wants to support. This nonprofit can be a local or national one that supports a cause you are passionate about or aligns with your company's mission.
Give your time
Time is valuable. Nonprofit organizations are always looking for volunteers to help them complete their mission. You can do it by yourself on your own time or take your company to lend a helping hand.
Give your money
Nonprofit organizations are always in need of donations. You can join their monthly donation programs or make a one-time donation to make a difference.
Give your skills
Do you have a useful skill? You can share this skill with a nonprofit organization to help them complete a task. These organizations sometimes do not have funds to hire a professional with your skills. Lending your skills can help them complete a variety of tasks.
Give your voice
An easy way to show your support to any nonprofit organization is by sharing its message. Share any of their posts on your social media accounts, like your Facebook page or Instagram story. By sharing their posts, you can help increase their reach and the likelihood of someone making a donation.
Some nonprofits that OMG Austin supports
Chive Charities
#KeepCalmAndChiveOn with Chive Charities based in Austin, Texas. Chive Charities' motto is "making the world 10 percent happier" by impacting the lives of families and those serving all across the nation. Each month, the members of Chive Charities listen to the stories of Veterans, first responders and families with rare medical diseases to understand their needs to continue to live a happier and better future. The impact this nonprofit organization makes on a national scale is undeniable, and it is, in fact, making the world 10 percent happier. Check out how you can donate to support their mission here.
Monstrous Gear
Look cool while also supporting nonprofit organizations with Monstrous Gear. It is owned and operated by Monster Creative in Omaha, Neb.. Its mission is to create and promote positivity and generosity through giving to others. Monstrous Gear has a wide range of gear, from hoodies to shirts. All proceeds are donated to nonprofit organizations like Chive Charities, Madonna Rehabilitation and others across the nation. Buy your Monstrous Gear here.
Service Dogs Inc
Service Dogs is a nonprofit to build better lives for Texans. They help people to overcome challenges through partnerships with customer-trained Assistance Dogs provided free of charge. They serve veterans and other adults residing in Texas, like those who are deaf or hard of hearing, individuals with mobility challenges, victims of trauma and first responders with mental health struggles. You can help their mission by volunteering your time or making a donation.
To learn more about what OMG Austin does, check out our philanthropy page.
Contact Us
We want to hear from you, so what are you waiting for? Contact us today.
Get In Touch
Share this post
Comments