2021 holiday hours
2021 holiday hours
/images/uploads/blog/Christmas-Media-Group-Blog_1.jpeg
Omaha Media Group
https://www.omahamediagroup.com/images/uploads/monster_gallery/Omaha-Media-Group-Black.jpg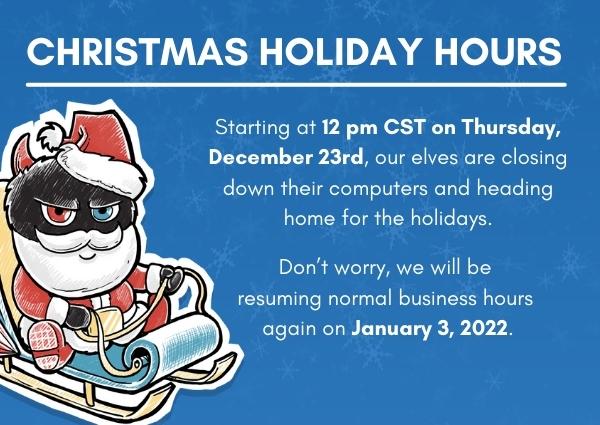 Happy Holidays! We are grateful that 2021 allowed us to come together once more! Reflecting back on the year, our creative Monsters were able to make their return back to the office and interact with each other as they once did.
Our clients were able to make visits to our office once again. If that was not enough, our whole team was able to do group activities and celebrate together!
We are very fortunate to be surrounded by our talented team members and clients who allow us to be an extension of their business.
Together, our creative Monsters want to wish our friends, family and clients the happiest of holiday seasons!
At OMG Austin, it is important for us to allow our staff time with their families and friends.
Our management office, development teams, and marketing experts will start Christmas vacation at 12:00 p.m. CST on Thursday, Dec. 23. We will have limited support available through the following week, with our whole team returning on Jan. 3, 2022.
All development and marketing tasks not assigned before 10:00 a.m. CST on Thursday, Dec. 23, will be scheduled in the order received following the holidays.
Should you need customer support, you're encouraged to create a helpdesk ticket via the email address provided to you within your support package membership.
Our on-call support engineers will assist you in the order your inquiry is received.
We wish you a prosperous, healthy, and happy New Year from our family to yours. We can't wait to see what 2022 will bring!
Cheers to 2022,
The Monstrous family
Contact Us
We want to hear from you, so what are you waiting for? Contact us today.
Get In Touch
Share this post
Comments