Facebook Business Manager: How to set up your accounts
Facebook Business Manager: How to set up your accounts
/images/uploads/blog/OMG-Austin-12.16-Blog_.jpg
Omaha Media Group
https://www.omahamediagroup.com/images/uploads/monster_gallery/Omaha-Media-Group-Black.jpg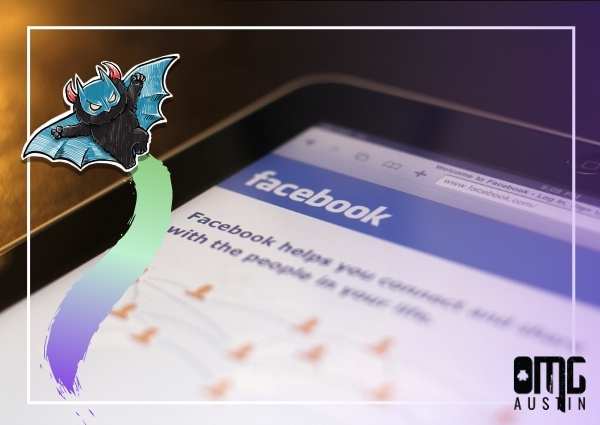 Facebook is one of the most common social media platforms utilized with social media marketing strategies, and because of this, more and more companies, startups and personal brands are using this social platform to increase their brand awareness, advertisements and increase their sales and leads.
Facebook requires Instagram accounts to be connected to a Facebook page for it to be recognized as a business and scheduled through a 3rd party platform system. This means companies that utilize Instagram, will have to have a Facebook page too.
With the latest changes on Facebook alone, it can be difficult to keep track of each different change and try to understand what exactly is Facebook Business Manager.
A matter of fact is that Facebook Business Manager is essential to properly manage your business Facebook and Instagram page, and along with that, run any advertisements needed.
With this in mind, here's how to set up a Facebook Business Manager account on the client and marketing side.
Facebook Business Manager is a one stop shop for all businesses and agencies alike. This allows for the management of all your business' assets under one location.
Facebook Business Manager has been around for quite some time, but with the latest changes pushed out by Facebook, this platform is switching over to Business Suite. So, what's the difference?
Alright, this part is a bit confusing, to be honest. When setting up a Facebook Business Manager account, there is now Business Suite. Business Suite is the new and improved version of Business Manager, but you still need both. Yes, a company and marketing team needs to have Business Manager and Business Suite set up.
We know, it is a lot and can be confusing at times, but it does help to streamline content even better because you can schedule posts and get reporting right from Business Suite.
The biggest differences between Business Manager and Business Suite is that in Business Manager, you "manage" your assets for your business and Business Suite is the "creative" marketing side of things. Essentially, it merges into one place. The process of Business Suite replacing Business Manager started around September 2020, but when it will be fully integrated is still unknown.
How to set up a Facebook Business Manager 2020
How do clients set up accounts
The thing with a Facebook Business Manager account is that an agency cannot create one for you. The only way to create a Business Manager account is to create it for your business.
An agency or marketing team has to create their own accounts, and once they have one, your company gives them access to your assets underneath the Business Manager accounts.
Here's one of the best guides we have found from HootSuite on clients creating their own Business Manager accounts.
How marketers start the proces
Alright, so we chatted about the client's setting up their Facebook Business Manager account, now is the time to set up your Business Manager account. The first step in all of this is to create a business personal account. Our experts recommend this because personal Facebook accounts will have all of the pictures of your children, family, friends and etc., and with how Facebook wants everything set up, you will have to add clients as friends.
No one wants that; however, you can reassure clients that you will not be looking at their posts because that is only a business Facebook account made for one purpose.
This also keeps our personal and work related notions out of the way. When an employee leaves or transitions, this can be an easy switch of removing their account and adding a new one.
Now, this is the most important aspect, make sure that all information on the business personal account matches your photo identification or driver's license. This is because, if you create a Joe Smith account, but Joe Smith isn't a real person, it can lock the account out, and then you are down and out.
Here are some tips:
Create a business personal account

Have all employees friend one another

Create a singular business manager account and add everyone as admins

Friend clients, so they can give you access to their assets

Like company pages
There you have it, there is the process of creating a Facebook Business Manager account on both ends of the client and marketing aspect.
Contact Us
We want to hear from you, so what are you waiting for? Contact us today.
Get In Touch
Share this post
Comments