Cyber Monday marketing ideas for businesses
Cyber Monday marketing ideas for businesses
/images/uploads/blog/OMG-Austin-11.02-Blog_.jpg
Omaha Media Group
https://www.omahamediagroup.com/images/uploads/monster_gallery/Omaha-Media-Group-Black.jpg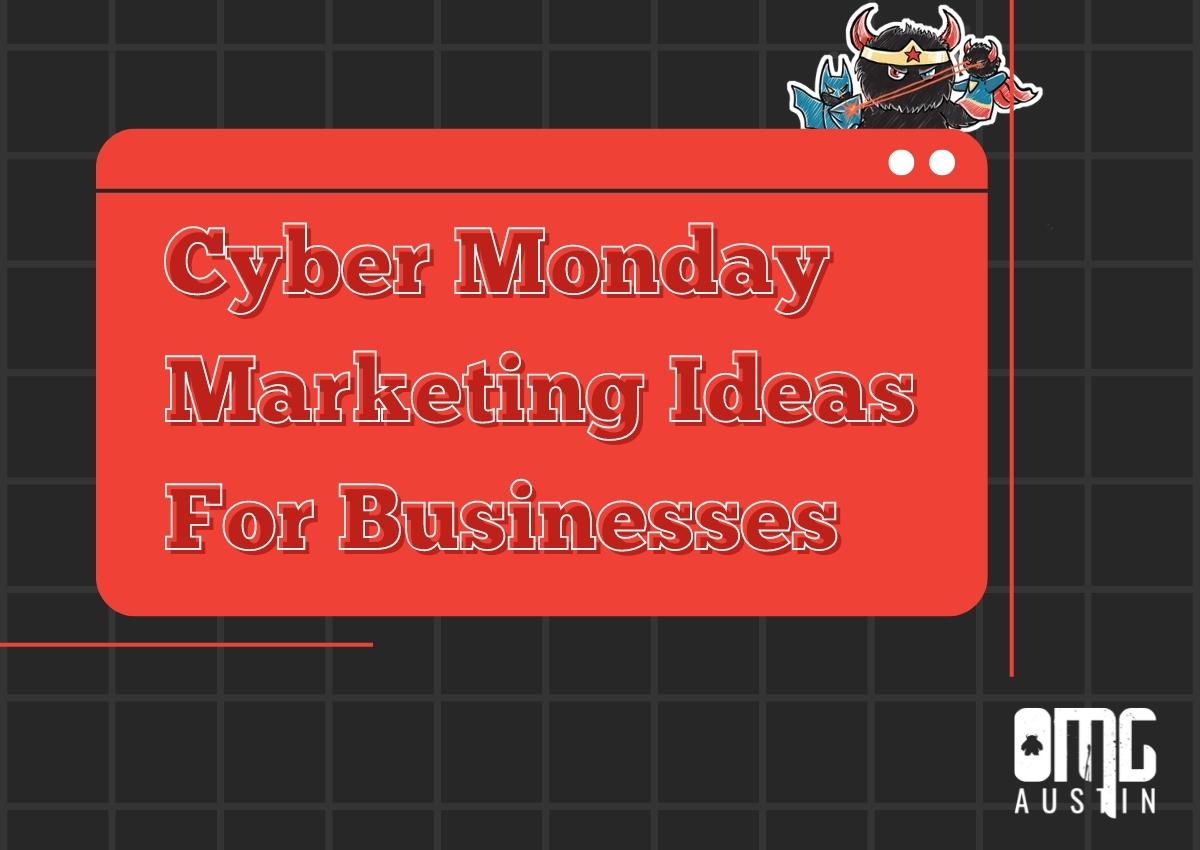 While you are gathering your Black Friday digital marketing ideas, you should also be thinking about Cyber Monday. This day is particularly important for e-commerce because 62.8 million people plan to shop on Cyber Monday. OMG Austin is one of the best digital marketing agencies in Austin and our experts suggest you start preparing for this big e-commerce day.
Cyber Monday is always the first Monday after Thanksgiving. It began in 2005 as the online shopping equivalent of Black Friday. This day offers people the convenience of shopping from the comfort of their homes and still getting amazing discounts.
One of the best ways to get people to your website is through a digital marketing and e-commerce strategy. As one of the top digital marketing agencies Austin has to offer, we gathered some Cyber Monday marketing ideas to try out this year.
Cyber Monday marketing ideas for businesses
Set up social commerce
Social media is a powerful tool that now allows people to buy products directly from posts. Social commerce is using social media platforms like Facebook and Instagram to sell products directly on a social media platform. This process is preferred by some consumers because it makes the purchase process easier without ever having to leave the app.
Companies should try to jump on this selling trend because the number of people shopping on social media is only growing. A report from eMarketer found that the number of U.S. social commerce buyers grew to 80.1 million in 2020 and is anticipated to increase to 96.1 million in 2022.
Creating a Cyber Monday landing page
If you want to keep track of all your Cyber Monday marketing efforts, consider creating a landing page. This kind of page is a standalone web page that web visitors can click through from an email, ad or other location. Adding a landing page to your website or email campaigns will make it easier for people to see your sales.
If it is your first time creating a landing page, you should consider hiring digital marketing agencies Austin experts. Some of the best practices for your landing page include:
Create the page early

Follow the standard SEO practices

Link the landing page to your home page

Use relevant, high-quality images
Create an email marketing campaign
Aside from social media, you should also consider using email marketing. Email campaigns sent out during Cyber Monday have increased conversion rates. The common mistake that businesses make is thinking they only need to send promotional emails. Your marketing campaigns can incorporate a combination of different emails like sales, cart abandonment, new email subscribers, gift guides and more.
Aside from creating engaging content for your emails, you also want to keep the best email marketing practices in mind. Some email basics you should keep in mind when designing emails are making sure emails are mobile-friendly, and you know the best times to send out email campaigns.
Hire one of the

best digital marketing agencies Austin has to offer!

As one of the best digital marketing agencies, OMG Austin can help create a successful Cyber Monday campaign. Our team can help develop strategies and manage all marketing aspects, from social media to email marketing. Contact us to get started today!
Contact Us
We want to hear from you, so what are you waiting for? Contact us today.
Get In Touch
Share this post
Comments