Google's top trending searches of 2019
Google's top trending searches of 2019
/images/uploads/blog/google-top-searches-2019-cover_copy.png
Omaha Media Group
https://www.omahamediagroup.com/images/uploads/monster_gallery/Omaha-Media-Group-Black.jpg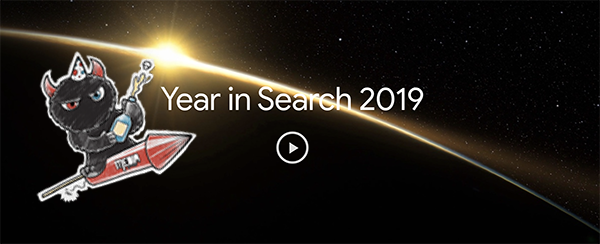 As we close down on the 2019 year, Google thought it would remind us of just how great of a year it's been for all of us by releasing it's list of the top trending searches. We've had a blast reviewing the list and remembering the various trending topics and thought we'd share them with you for no other reason but nostalgia across the various categories.
As many of you know, or don't know (probably), Google's indexes can be filtered by country. For this list, we are highlighting some of the toe top global and U.S. searches.
However, you can change your filtering to any other country that you'd like or view it all here.
The word "Trending" simply means a search term that saw the greatest amount of search traffic volume in 2019.
Top Trending Global Searches
Overall
India versus South Africa

Cameron Boyce

Copa America

Bangladesh versus India

iPhone 11
News Stories
Copa America

Notre Dame

ICC Cricket World Cup

Hurricane Dorian

Rugby World Cup
People
Antonio Brown

Neymar

James Charles

Jussie Smollett

Kevin Hart
Movies
Avengers: Endgame

Joker

Captain Marvel

Toy Story 4

Aquaman
Top Trending U.S. Searches
Overall
Disney Plus

Cameron Boyce

Nipsey Hussle

Hurricane Dorian

Antonio Brown
News Stories
Hurricane Dorian

Notre Dame Cathedral

Women's World Cup

Area 51 raid

Copa America
People
Antonio Brown

Jussie Smollett

James Charles

Kevin Hart

R. Kelly
Musicians
R. Kelly

21 Savage

Billie Eilish

Lil Nas X

A$AP Rocky
Recipes
Shepherd's pie

Chicken parmigiana

Ham glaze

Charoset

Snickerdoodle cookies
"What is…?"
What is Area 51

What is a VSCO girl

What is momo

What is a boomer

What is quid pro quo
Looking back at the last decade 2010-2019
Wow, how fast did our last decade go? Too fast! While peering into the review mirror of the last decade, Google decided to show just how much the times have changed. While Google primarily looks at movies, TV and music, highlighting that 2010 was the year of the Bieber (Justin Bieber's first studio album) and the year that Lebron James became a free agent. Google used this data and made a cool visualizer showing how trending searches for musicians evolved from month-to-month during the 2010's, which we think is pretty darn cool.
As we close this decade we optimistically and anxiously look forward to the next. Cheers to a fantastic decade and cheers to the next!
Google - Year in Search 2019
Contact Us
We want to hear from you, so what are you waiting for? Contact us today.
Get In Touch
Share this post
Comments