How to ensure that your site ranks well to international visitors
How to ensure that your site ranks well to international visitors
/images/uploads/blog/OMG-Austin-04.29-Blog_.jpg
Omaha Media Group
https://www.omahamediagroup.com/images/uploads/monster_gallery/Omaha-Media-Group-Black.jpg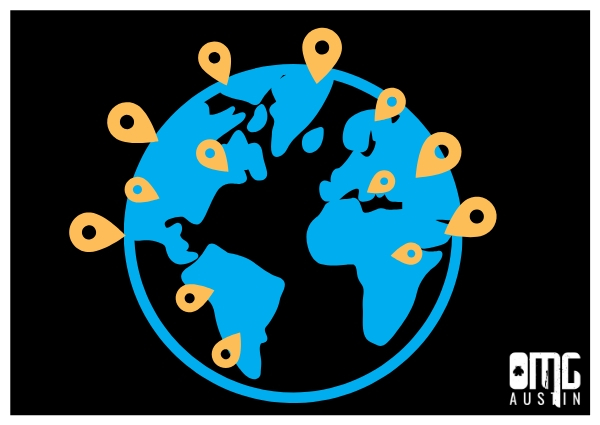 Does your company need international SEO? How do you know if it does? Well, do you sell products to other countries across the world? If so, then yes, you need international SEO.
"But, our company does not sell products internationally." That could be the case, but is there a decent percentage of website traffic inbound from other countries?
International SEO is a scalable business opportunity if the opportunity will be worth the overall investment, but it is imperative that a company understands to research anything before going international.
A company should conduct the following research to understand if they need international SEO.
What is the cost?

What about logistics?

Labor?

Where is website traffic coming from?

What's the volume of traffic?

Is it consistent over time?

What keywords and pages are consumers finding in other countries?

What keywords are we ranking for?

Is it really worth it in the end?
This could be an indication that a company should start to improve their international search rankings with some of these international seo tips!
How do you improve your international search rankings?
In its core strategies, international SEO is similar to local and national SEO strategies from the need for technical on-page and off-page strategies. This is because while the search queries are international, a SEO agency will still conduct the same types of strategies as if they were located in that country.
The right SEO agency will conduct an SEO strategy based on local and national keyword phrases based in that country and conduct market research to see the top competitors.
Our experts can see what keywords a website is currently ranking for in different countries and compare that to the website analytics above to see which one would be worth the investment!
This is one of the most important international SEO tips because content marketing is everything! In order to improve your international search rankings, it is important to feature your content in multiple languages or host an international landing page for other countries.
A company can hire a translator or have an employee who speaks fluently in a specific second language to help them translate the website content to other languages.
This not only helps to improve overall international search rankings, but will also make it easier for consumers from those countries to understand your website's content easier. On the other hand, this will also help to minimize the notion that one country means one single language. In many countries, each region or state has its own dialect and these dialects should be taken into account.
In addition to this, it is best to avoid using slang terms on the website. That is because slang is often specific to certain regions, such as a state, city or province.
Be aware of differences in spelling
If you have a version of your site that caters to an audience in the UK, Australia, or Canada- a company will need to be aware of the differences in the way that some words are spelled. For instance, the word tire is spelled 'tyre' in the UK, and the word color is spelled 'colour' in British English.
There are hundreds of popular websites out there with a majority of their website traffic coming from other countries than the United States that have subdomains. A company can also dive into the task of having more than one version of their website.
Ever accidentally landed on a United Kingdom website while searching for the United States version? It happens! If a company notices consistent and large volumes of website traffic from other countries, a subdomain can be made and that would indicate that website's location.
The separate version of your website will ensure that a company is able to dominate the search rankings for customers who come from each country. You can do this by adding a domain extension.
We can help you
Take these international SEO tips from experts: International SEO is not a small task for ANY company out there, but before a company embarks on international SEO, how is your local and national SEO strategy working?
Not great? Let's improve that ranking before we move to international waters. Our Austin SEO experts can help with local, national and international rankings!
How is your current SEO strategy?
A bit laxed? Not existent? Let us help.
Call us now!
Share this post
Comments