Small business Valentine's Day marketing
Small business Valentine's Day marketing
/images/uploads/blog/OMG-Austin-01.25-Blog_.jpg
Omaha Media Group
https://www.omahamediagroup.com/images/uploads/monster_gallery/Omaha-Media-Group-Black.jpg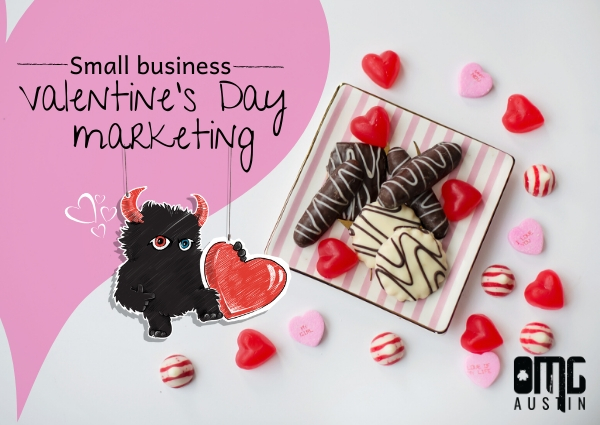 Ah, Valentine's Day! The day of love! This holiday is coming up quickly and sales continue to gross with this holiday. It is estimated that consumers are going to spend around $20.7 Billion on Valentine's day. In 2009, the average was around $18.2 billion with a slight drop!
While spending continues to increase, are the younger generations over this holiday? Over 10 years ago, more than 60 percent of adults planned to celebrate this special day with their loved ones; however, in the last decade that has dropped to half!
Source: NRF's 2019 Annual Valentine's Day Spending Survey, conducted by Prosper Insights & Analytics
So, how has spending continued to increase? Well, ages 18 years old to 34 years old like to celebrate "anti-Valentine's day" holidays on this day. This is commonly known as "Gal-entine's day" or "Single-Day." While love might not still be in the air, those who are celebrating anti-Valentine's day are still contributing to the holiday they think is cliche!
The history of Valentine's Day!
Valentine's Day dates back to the Roman Empire as a once dark holiday. This holiday has not always been about love, but it was once a ritual for fertility. As the years continued, the holiday turned into a different meaning, aka celebrating love!
Here are some interesting fast facts!
Now, how can a small business up their Valentine's Day marketing strategy?
Valentine's Day is basically here, and with holiday marketing, if you have kind of been procrastinating the whole notion, you can still save it! This holiday presents a new kind of marketing strategy to kind of let loose and have fun.
Email marketing continues to be the biggest marketing strategy for small businesses because the strategy brings in the most leads and ROI. The first thing to do is brainstorm a Valentine's Day marketing email campaign.
Give it flair and show the love to customers and clients! The subject line of an email campaign is possibly the most important factor! It is estimated that 47 percent of email recipients open an email based on the subject line alone!
The first way to craft the perfect subject line is playing into Fear of Missing Out (FOMO)! No one wants to miss out on the biggest sale of the year or be the only one who did not do something important.
The biggest thing to remember for Valentine's Day marketing is to keep it all cohesive. The landing page, email campaign and social media postings should all have the same branding to really drive the point home.
As a small business, your customers are who make you, you! Show them some love! One of the best campaigns to run is to show "the love" is a "we love our customer promotions." Give a coupon off a hot ticket item or a service. This promotion can also include a giftcard or a giveaway on social media platforms! Whatever the option for the promotion, just make sure there is a strategy behind it.
Are you boosting a post with the promotion? Do you want to gain more followers out of it? Only target current clients? (Obviously). But, without knowing the obvious, then this campaign can start to flounder. Expert tip: Make sure the gift card is relevant to your industry or company. Giving away a restaurant gift card because people like gift cards is not strategic.
Give a Visa gift card, promotion codes or something that relates to YOUR company or industry.
Social media marketing
Your social media marketing should start any promotion weeks in advance. From organizing a Valentine's Day theme up until the day of the holiday to creating landing pages that correlate with the social posts, all of it needs to be on brand.
Here are 10 ideas from Sendible to help get you started!
Spread the love this Valentine's Day with these simple, but effective, Valentines Day marketing strategies! Need help for holidays or any marketing strategies? Give our love experts a call today!
Contact Us
We want to hear from you, so what are you waiting for? Contact us today.
Get In Touch
Share this post
Comments