Three main points on updating your website in 2020
Three main points on updating your website in 2020
/images/uploads/blog/OMG-Austin-04.22-Blog_.jpg
Omaha Media Group
https://www.omahamediagroup.com/images/uploads/monster_gallery/Omaha-Media-Group-Black.jpg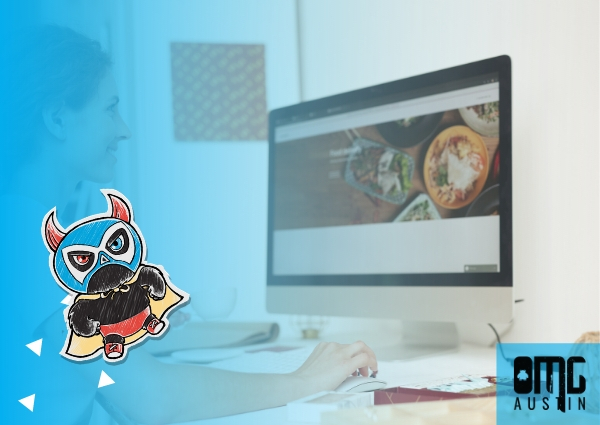 A website is one of the most important tools for organic SEO, paid search and lead generation. When a website is leveraged correctly, it will help to continue to drive sales and bring in the right target audience. A website, like anything else in the digital world, can simply not be created and then left alone.
However, many companies assume that once a website is up and running, it doesn't need maintenance and regular updates. It is estimated that every two years a website's design should be updated, along with that, a website has approximately two seconds or less to load to keep consumers happy.
With this in mind, our Austin web development experts are here to explain why an updated website for a company and your brand is critical. It is vital to keep your website fresh and in line with recent technological advancements, SEO and design trends. Here are the benefits of updating website when needed.
Content is critical and in a sea of search engines overloaded with content, creative and kick-ass content is what will help a website rank in search engines over time.
It is important to write content that is relevant to your target audience. This means content that your audience will be searching for on your website. How do you know what your target audience is searching for?
While the content needs to be creative and kick-ass, it also needs to be optimized with organic Search Engine Optimization (SEO). It is estimated that over 20 percent of traffic to a website is from organic SEO strategies.
SEO is the process of creating content with keywords that help a website's services, blog or other content rank organically in search engines such as Google over time. Without SEO that creative content isn't helping anyone!
How do I know if my website isn't secure? In the upper left-hand corner next to the "https://" in Google, you will see a simple "secure" or "not secure".
This lets consumers know that this website is secure. What does this mean? If the website says "secure" it means that any information that the website is collecting is secure.
"Not secure" means that any information that this website collects another person might be able to see behind the scenes.
Google will inform searchers that a website is even dangerous and to NEVER add any personal information to this website because it is not secure. This means that the website can easily be hacked or information is not being safe guarded.
Another benefit of updating website is that all new websites should be responsive and mobile friendly.
Since 2016, Google and other search engines have put more importance on a responsive, mobile friendly website. In Google specifically, new websites that are mobile friendly will display before other websites who are not mobile friendly.
How do you know if your website is mobile friendly? There are two easy ways to test this. Go to your website and move the screen as if you were on a mobile device.
Here's our website for a reference
Desktop version
Mobile version
The navigation bar goes from the top of the website to a simple three line navigation bar that opens up to let consumers pick where they want to go. The website should function and load as fast as a desktop as on mobile devices.
These are three of the most important factors to take into account when looking at the benefits of updating website!
Do you love your website? If the answer is no, then contact the leading Austin web development company now! Even if you do love your website, our company can help with other strategies! Need SEO? What about email marketing? We can help you!
Share this post
Comments