What does marketing segmentation mean?
What does marketing segmentation mean?
/images/uploads/blog/OMG-Austin-01.29-Blog_%281%29_.jpg
Omaha Media Group
https://www.omahamediagroup.com/images/uploads/monster_gallery/Omaha-Media-Group-Black.jpg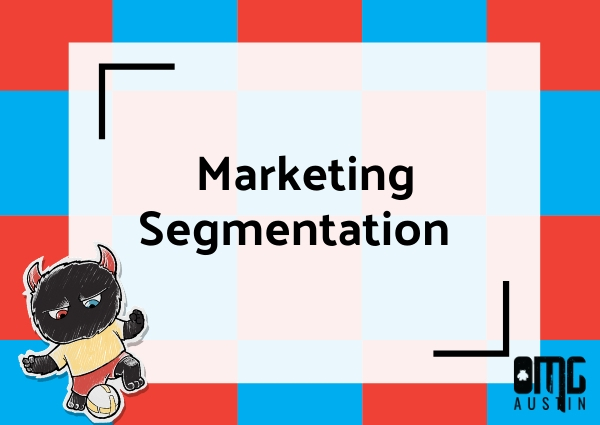 Market segmentation is one of the most powerful ways for a company to create and organize marketing campaigns based upon their segmented audience. A company who is B2B will segment a bit differently than a company who is B2C because of their audience. It is all about creating the best crafted campaigns based upon those segmentations. Are they recurring clients? Potential clients who need a slight nudge? How about the one who went to MIA?
Here is what marketing segmentation means and the reasons why it is important.
What is marketing segmentation?
As Learning Hub states, "market segmentation is the process brands us to divide their target market into smaller segments of people that share common characteristics to optimize their marketing, advertising and sales efforts." Market segmentation is the research that marketers and sales employees figure out how to successfully and strategically cohort their smaller segmented groups towards a sale or marketing goal.
Notice that the same people keep opening up a specific email about website development or marketing strategies? Segment those emails and contact information into a "website development lead" or "marketing lead" and continue to promote your messages in a more tailored and strategic manner.
Once this has strategically been done, any marketing agencies Austin Texas can help to craft the perfect messages based on those tailored and strategic segmented lists.
Before a company can segment their marketing strategies, the basics of segmentation need to be addressed. There are different demographics that should be understood and the primary categories.
The segmentation between B2C and B2B companies are going to vary widely. Do you need to worry about geographics first or the industry? More than likely, a B2B company will segment based upon regions they are located in. If a company is located all over Texas, with Austin being the headquarters, the company can segment their list based on their location, number of employees and opportunities.
This is called "firmographics." Firmographics take into consideration the attributes of the organization or company including their individuals within the organization or company. This is because specific industries or firms are going to be interested in specific products and/or services that are provided by your company. How are you going to make their lives easier? What problems are you solving? Overall, what headaches and tasks are you taking off their plates because of this product and/or service?
These are the questions that should be answered when working on market segmentation for B2B companies. On the other hand, when it comes to B2C, this is where a company needs to segment out their leads and potential customers and clients.
A B2C company will start with geographics as well; however, will take into consideration the groups boundaries. This is because the different geographical areas of these customers and potential customers are going to change targeted messages. From the time of year to the difference in weather, all of this plays a role in products and services.
From there, how will behavioral segmentation come into play? This is because different generations and their geographical demographics are going to make different purchases and suggestions based on their likes/dislikes and the promotions.
It is important for a company to keep up to date on holidays, geographics (colder and warmer seasons), messages of ads to different age groups and understand their behavior when purchasing or considering purchasing a product.
A company should understand that 68 percent of Millennials admit to being strongly influenced by social media posts while 84 percent say user-generated content has some influence on their purchase. On the other hand, Gen X has shown that they do continuous research and extensively view a product before purchasing. Are you sending the same messages to Millennials and Gen X? If you are, it is not the best strategy.
Marketers, it is time to bring out the Psychology 100 textbook from your general education classes in college or university because this is where it comes in handy. In marketing, the psychology behind it all matters because different types of consumers are going to perceive, understand and digest information in different ways that impact their overall buying or purchasing decisions.
There are three main notions to keep in mind:
Social proof

Decoy effect

Verbatim effect
How will each of these different types of messages affect your target audience? Which will appeal more?
Need help with your marketing segmentation? Call one of the leading marketing agencies Austin Texas for more help with this and other strategies!
Contact Us
We want to hear from you, so what are you waiting for? Contact us today.
Get In Touch
Share this post
Comments