Content calendar: why a company needs one
Content calendar: why a company needs one
/images/uploads/blog/OMG-Austin-12.14-Blog_%281%29_.jpg
Omaha Media Group
https://www.omahamediagroup.com/images/uploads/monster_gallery/Omaha-Media-Group-Black.jpg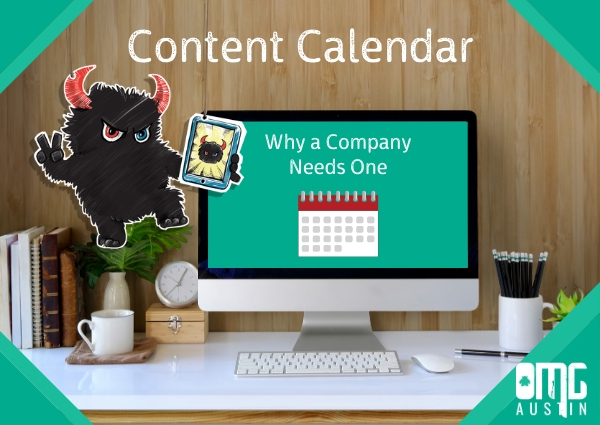 In 2018, a study of B2B content marketing strategies showed that only 62 percent of marketers had a successful documented content marketing strategy. Out of all respondents to the study showed that only 37 percent had a documented content marketing strategy. The most shocking statistic that came out of this study showed that only 36 percent feel as if their company and/or marketers are committed to their content marketing strategy.
Do you know the famous quote, "if you fail to plan, you plan to fail." Yes, Winston Churchill was not wrong about that famous quote. Whether the content is blog content, social media content, video marketing content, email marketing content or other mediums, all of it needs a structured plan set in place.
In the current world of content marketing, the internet is saturated with content from short form blogs to video marketing efforts. However, no matter how saturated, a company who is winging their content marketing efforts is not breaking through that noise.
Stop with the random content marketing strategies and create a content calendar!
Why a content calendar is imperative
As one of the many digital agencies Austin, our marketing department understands the importance of a content calendar. Our marketers are working on a two week ahead cycle at all times. Why is this so imperative to an effective campaign? A couple of different words come to mind: organization, time management, quality over quantity and strategy. The last word is probably the most important part- strategy.
Niel Patel states, "In order to be successful at content marketing, you NEED a strategy." Even if the strategy is not the greatest out there, a strategy is the starting point to proper content marketing.
Remember the quote above, we will be referring back to that famous quote quite a bit in this piece of CONTENT that was scheduled on a CONTENT CALENDAR!
A content calendar helps to never miss a holiday! It seems kind of crazy that a roofing company would miss the week all about their industry, or a nonprofit missing Giving Tuesday. It only happens once a year, and this once a year event, could be one of the biggest content marketing strategies a company can capitalize on.
The world of social media and the Internet is an ever changing thing! The baby Yoda meme might be trending this week, but baby Yoda with a hot or cup or tea could be trending next week. No matter if it is a major topic in your industry, community or meme circling the social media world, always plan for a change.
There's nothing like a rookie mistake on a social media platform. It does not look good and it makes a company look less credible and as if they do not care. Marketers should not be posting one piece of content without modifying it for different platforms and strategies.
Finally, save time. Yes, it might seem as if a content calendar creates more work, but it is actually the exact opposite. A content calendar gets social media out of the way. This allows for internal teams to work on other strategies without worrying about posting for the day. Without a content calendar, it has happened to all of us, it gets to be the end of the day and that post was supposed to be published. You now publish it just because it might not do as good as you had hoped. Stop this toxic cycle. Any digital agencies Austin company is telling you that this is your toxic trait marketer.
Now, do not have the staff or experience to post on social media or create a content calendar? More than likely, all digital agencies Austin will provide this in their package, but most will not help you strategies from beginning to end of the operation. For help with all content marketing and digital marketing efforts, give OMG Austin a call today.
Contact Us
We want to hear from you, so what are you waiting for? Contact us today.
Get In Touch
Share this post
Comments