UPDATED: Content calendar: why a company needs one
UPDATED: Content calendar: why a company needs one
/images/uploads/blog/OMG-Austin-11.13-Blog_.jpg
Omaha Media Group
https://www.omahamediagroup.com/images/uploads/monster_gallery/Omaha-Media-Group-Black.jpg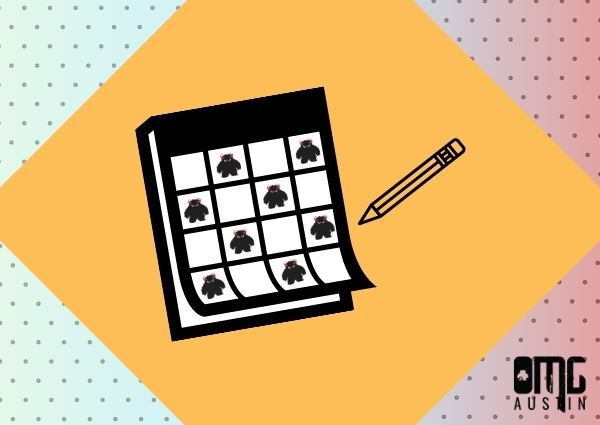 As a creative management firm who specializes in digital marketing, this source scares us! We see it all the time in marketing Facebook groups as well, as fellow marketers, we are here to tell you that you need a strategy. It really isn't an option to not have a documented strategy in place.
This is because, while social media marketing is imperative, it is also easy to forget about. Next thing you know, it has been weeks since the last Instagram post and you basically have to relaunch again. A content marketing calendar is imperative to your overall marketing strategy!
Why a

content marketing calendar is imperative

Our marketing department understands the importance of a content calendar. Our marketers are working ahead on a two week cycle. Why is this so imperative to an effective campaign?

A couple of different words come to mind: organization, time management, quality over quantity and strategy. The last word is probably the most important part - strategy.
Strategy
Niel Patel states, "In order to be successful at content marketing, you NEED a strategy." Even if the strategy is not the greatest out there, a strategy is the starting point to proper content marketing.
Remember the quote above, we will be referring back to that famous quote quite a bit in this piece of content that was scheduled on a content marketing calendar!
Never miss a holiday
A content calendar helps to never miss a holiday! It seems kind of crazy that a roofing company would miss the week all about their industry, or a nonprofit missing Giving Tuesday.
It only happens once a year, and this once a year event, could be one of the biggest content marketing strategies a company can capitalize on.
The "trending topics" on Twitter is a perfect example to explain why a content calendar is so important for agencies and all marketers alike. This is because a topic can be trending for days, hours or even a couple of minutes, and once it is done, it is typically gone.
Now, this is a bit different for the SEO industry because trending topics and conversations are typically able to hold their luster in search engines. This allows content creators and SEOs to continue to build off those trending topics.
A great example of this is Influencer Marketing. While Influencer Marketing is a very popular topic today, it was introduced to our industry about five years ago and has gained some serious traction. For those who continuously update that content and continue to update its optimization, they often find themselves ranking on the first page in search engines.
Stop rookie mistakes
There is nothing like a rookie mistake on a social media platform. It does not look good and it makes a company look less credible and as if they do not care. Marketers should not be posting one piece of content without modifying it for different platforms and strategies.
Save yourself a couple extra minutes
It is estimated that with the right content marketing calendar in place, a marketing team or agency can find themselves saving six hours a week on their social media marketing and content marketing strategies.
While you might spend a bit more time curating the content in the beginning of the week, by Friday, it will be done and the whole next week's worth of content will be finished. Which means, if there is anything that needs to be changed, it isn't a rush. Rushing is typically when those little mistakes are made!
Always plan a bit of cushion room into any marketing strategy because in our industry, anything can change at any moment.
Hire us!
Now, does your company have the staff and experience to create a content calendar and post on social media? More than likely, all digital agencies in Austin will provide this in their package, but most will not help you strategize from beginning to end of the operation. For help with all content marketing and digital marketing efforts, give OMG Austin a call today.
Contact Us
We want to hear from you, so what are you waiting for? Contact us today.
Get In Touch
Share this post
Comments