How to create a loyalty app
How to create a loyalty app
/images/uploads/blog/OMG-Austin-04.05-Blog_.jpg
Omaha Media Group
https://www.omahamediagroup.com/images/uploads/monster_gallery/Omaha-Media-Group-Black.jpg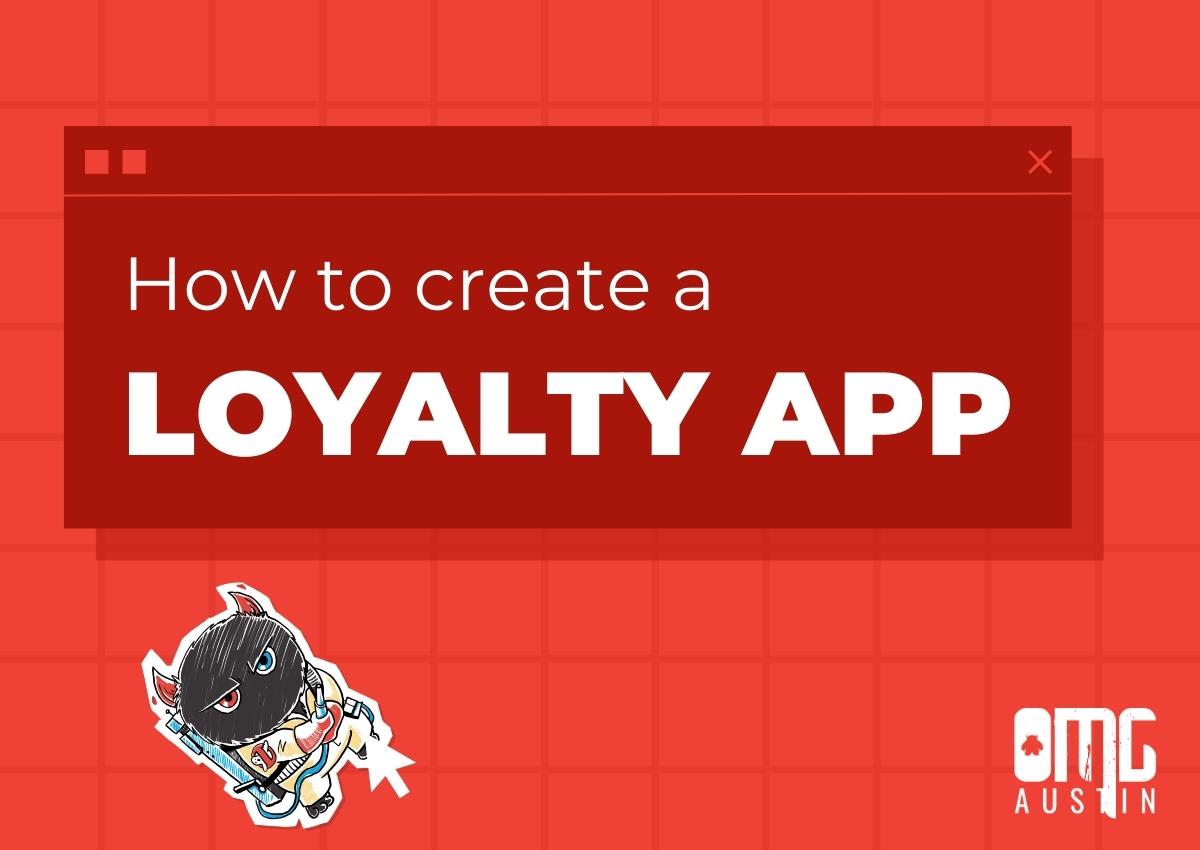 In today's day and age, there are different types of apps for businesses to consider building. One of the top choices for most businesses is loyalty apps. These kinds of apps allow customers to interact with a loyalty program through their mobile devices.
Our mobile app development Austin team does not recommend loyalty apps for all businesses. The industries that would benefit from this kind of app are travel, food and retail businesses. If you have been considering building a loyalty app, check out this helpful guide to help you understand the process.
How to create a loyalty app
Define the objective of your app
If you plan to develop a loyalty app, then the objective of your app is most likely to increase your customer loyalty. How are you going to do this? You first need to create a loyalty program. This is a program that offers rewards, discounts and special offers for every purchase a customer makes.
The objective of your app is to help customers keep track of their purchases, alert them of rewards and offer discounts. Some loyalty apps also give consumers the option to order ahead of time. If you offer pick-ups, consider this option as well.
Create a sketch concept
The next step is sketching concepts. These should be rough drafts of what you want the app to look like. You can present these sketches to the mobile app development company to help them create wireframes for you.
Creating the wireframes
Once sketches have been made, it is time to create wireframes, which are essentially blueprints. They are a mockup of what the app will look like. Wireframes are helpful for you, your programmers and your designers to illustrate the structure of the app you are building. These designs help reduce the cost of the project, provide clear visualization and avoid unwanted surprises.
Designing the graphics
After the wireframes have been approved, it is time to move on to the graphics. In this step, a graphic designer will design how the app looks. The goal for graphic designers is to make sure the app catches the attention of users and supports their smooth user experience. The design of the app should be consistent with your brand.
Coding and programming
Once all the designs have been completed, it is time to code it. A mobile app development company will have its team code the app. They will also test the app to make sure it is running without any problems before launching. It is important to have your app tested because it will help fix any bugs or user interface issues.
Launching and marketing
The last step of any mobile app development is launching the app on app stores. A mobile app development Austin company can handle this for you. All you would need to worry about is spreading the word about your new app to existing and new customers. You can market your app through email and social media marketing. Be sure to include the benefits of using your loyalty app compared to not using it.
Hire the best

mobile app development Austin company!

At OMG Austin, our mobile app development team can help you with every step, from the brainstorming to the regular maintenance of your app. We use strategic, cutting-edge developers whom any company can trust will deliver their project with the best quality out there. Contact us today to get started!
Contact Us
We want to hear from you, so what are you waiting for? Contact us today.
Get In Touch
Share this post
Comments