Pinterest marketing 101
Pinterest marketing 101
/images/uploads/blog/OMG-Austin-09.28-Blog__1.jpg
Omaha Media Group
https://www.omahamediagroup.com/images/uploads/monster_gallery/Omaha-Media-Group-Black.jpg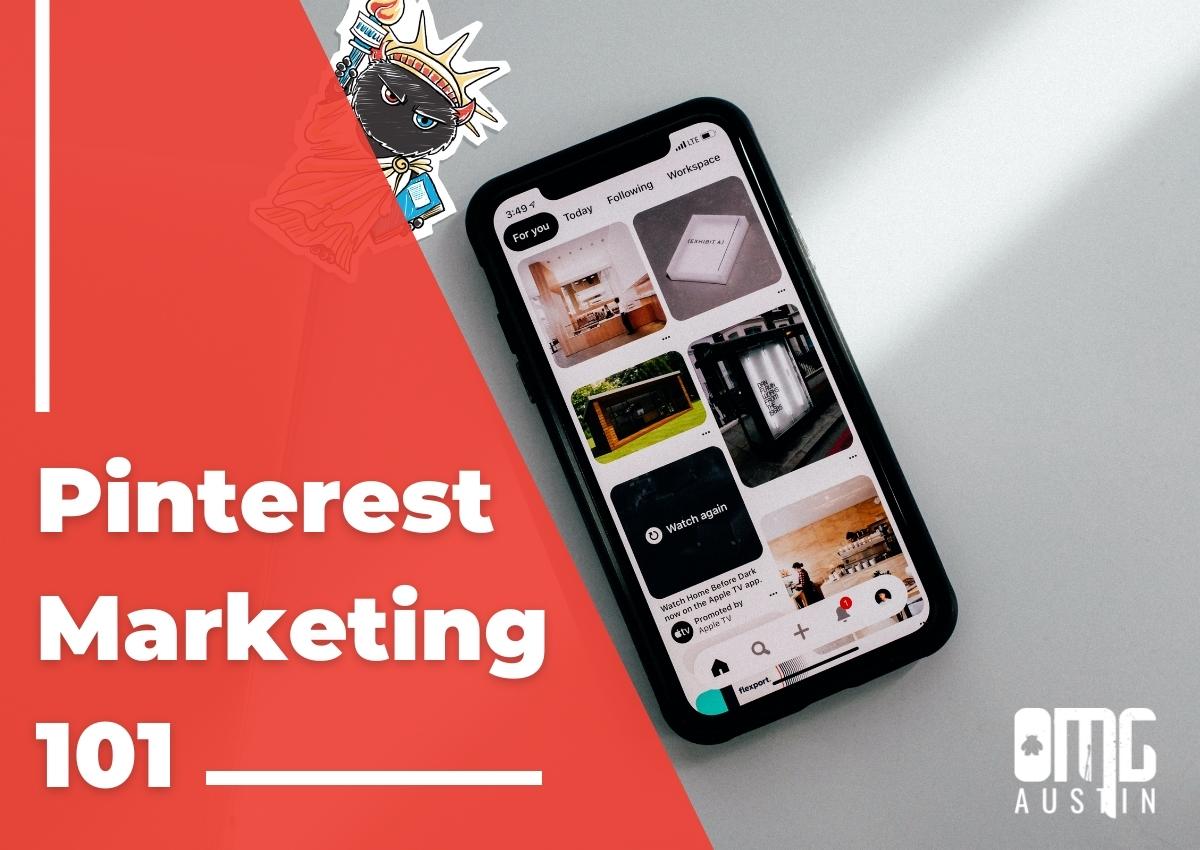 When you think about social media platforms for businesses, one that might not come to mind right away is Pinterest. However, social media management Austin experts believe this social media platform can be very beneficial for businesses, big and small.
Pinterest has 443 million users per month, and it was the fastest site to reach 10 million unique monthly visitors. Pinterest is a social media platform that can help boost your business's brand awareness and sales. Use this guide to learn if Pinterest is right for your company and how to use Pinterest for business.
What is Pinterest?
Pinterest is a visual discovery engine helping users find ideas like recipes, home projects, style inspiration and more. How it works is that a "Pin" represents an idea. This pin is essentially an image that was saved by Pinterest users. Those images can then link back to a website, which can help businesses generate traffic to their site.
Who uses Pinterest?
Like any social media platform, you need to look at its audience to see if your company should be using it. The largest group of people using Pinterest is women, who make up 77.1% of Pinterest users. As for age, 32% of Pinterest users are 18-29 years old and 34% of Pinterest users are 30-49 years old.
The benefits of Pinterest
You may be wondering, how can a site that posts home and fashion inspiration help my company grow? The truth is that Pinterest is very beneficial for businesses. It can drive website traffic, generate conversions, build brand authority and spark the interest of your audience.
How to create a Pinterest marketing strategy
Set up your Pinterest Business Account
Pinterest has a business account option that allows companies to have access to analytics, rich pins and more. Switching your existing Pinterest account to a business account can help you keep track of all your analytics and help you to make improvements.
After you have set up your account, you want to showcase your brand's personality. Change the cover board to show your brand's color scheme and ideas. Then write an inviting bio that describes your brand's mission and offerings. For all the boards you create, you also want to brand your board covers.
Create a content strategy
The next step is figuring out what your company's content strategy is going to be. When it comes to creating a content strategy, you need to remember that Pinterest is visual. So your content should also be visually appealing. Here is a list of different types of content that you can share on Pinterest:
Product pins

Blog post graphics

Infographics

Lead magnets
Use Pinterest SEO
Pinterest is essentially a visually-based search engine. Just as you do with Google and Bing, you will want to optimize your Pinterest page so it shows up in search results. You can increase your profile's visibility on search engines by optimizing your profile, pins and boards.
To start off, you want to choose the keywords you want to target. Then you want to add those keywords to your profile so that when people search for them, your profile shows up. When creating pins, use relevant keywords in the description and title.
Hire a

social media management Austin company to help manage your Pinterest!

OMG Austin can help boost your social media presence with a strategy from our digital marketing experts. Not only can we help you create a great strategy, but we can also help manage your company. Contact us to get started today.
Contact Us
We want to hear from you, so what are you waiting for? Contact us today.
Get In Touch
Share this post
Comments