Setting up KPIs: How to set up your business for success
Setting up KPIs: How to set up your business for success
/images/uploads/blog/OMG-Austin-10.17-Blog__1.jpg
Omaha Media Group
https://www.omahamediagroup.com/images/uploads/monster_gallery/Omaha-Media-Group-Black.jpg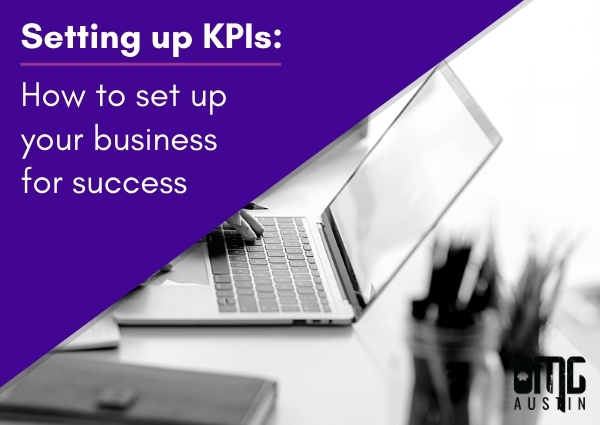 The first step in establishing Key Performance Indicators (KPIs) is figuring them out. No matter the reasoning behind these goals and how they are measured, it is important to understand that KPIs need to be set into place.
There is an old saying that goes something along the lines of, "if you build it, they will come." The thing is, in the digital world, a website that is launched, no matter how modern or responsive it is, needs strategies set in place to bring in website traffic which helps to hit those KPIs set in place.
Where was your website at before? Did you garner about 200 visitors a month or less? Was there goal tracking on any forms on the site itself? Where do you want to go from here?
No matter if a company has an internal or external team handling their website and digital marketing strategies, there needs to be goals set in place to ensure that the strategies are working!
Stop with the awkward quarterly or board meetings by understanding why are KPIs important and how they are important to any business.
Why are KPIs important to a business

?
1. Show tangible results
Small business to Fortune 500 companies all set KPIs because it provides tangible insight to the growth of the business. This helps to keep the company and its employees on track for the year while keeping common goals on the right path.
In the marketing world, this can be done with social media marketing reporting, Google Analytics, SEO reports and any others that show the results of the strategies in place!
What is also important to note here is that it will show the downfalls as well. There are highs and lows within companies and their sales, and while strategies might decrease with changing quarters or seasons, it is important to understand this.
This is because it provides teams with the ability to adjust based on the season or quarter. If your company finds one quarter to be slower than others, maybe investing some extra cash into your budget is what will help keep it on track.
From there, it can provide year-to-year or month-to-month results to continue to build better strategies and continue education!
KPIs provide a valuable moment between a marketing team and its client or management team because it provides the ability to continue education between two or more people.
This can create a collaborative and educational atmosphere where groups with different skill sets, but one common goal can come together to brainstorm ideas and learn more about the current efforts in place.
This allows for different teams to understand the work behind the marketing team and lessen the frustration that could arise when the marketing team says, "we can do that, but it won't be easy!"
If a post was suggested and was successful, great team work and if it wasn't, let's all get back to the drawing board. This gives even more understanding behind the KPIs that were originally set in place or the ability to modify them based on new growth!
3. Analyze tactics overtime
Split testing, also known as A/B testing, provides companies with the ability to test and show results of different marketing campaigns to find the best strategy for the future. This can be utilized in marketing campaigns for sign up forms, CTAs, contact us form, e-commerce, limited time promotions or social media marketing advertising.
This allows for a company to test if different images engage their audience more so than others. It provides the ability to effectively and strategically run some "trial and error" marketing campaigns to show what is the best outcome.
The thing with split testing is to never be afraid of it. "What if it doesn't work?" Guess what, you know moving forward to not do that again! It happens and this only goes to show why are KPIs so important in setting your company up for success!
KPIs are known as important aspects in every business, but without establishing and setting actionable goals into place, a KPI is just a forgotten measurement. KPIs provide clarity while maintaining a common ground between companies, agencies and marketers alike. This is why kpis are so important to a business!
Contact Us
We want to hear from you, so what are you waiting for? Contact us today.
Get In Touch
Share this post
Comments