Three steps to finishing 2019 strong
Three steps to finishing 2019 strong
/images/uploads/blog/OMG_Austin-08.31-Blog_.jpg
Omaha Media Group
https://www.omahamediagroup.com/images/uploads/monster_gallery/Omaha-Media-Group-Black.jpg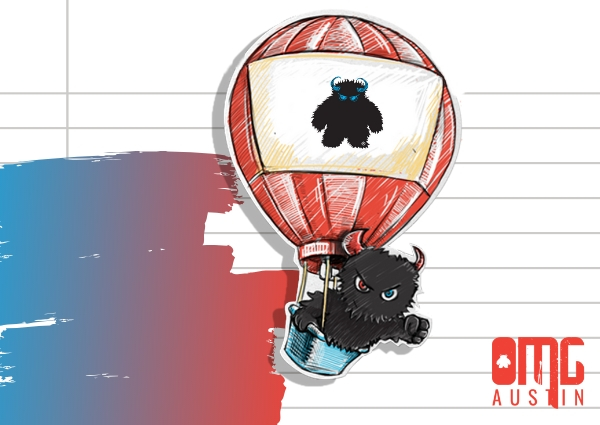 In 2019, a business can set the following business goals, "we will net worth 500,000, have five new hires and sell 20,000 in sales." These are large business goals, but there is nothing wrong with setting these goals and milestones.
However, as 2019 has passed extremely quick, are these milestones and goals even achievable now? Did your business bite off more than you can chew with everyone feeling like a failure at the end of Q4?
As a business, SMART goals were set, but were those goals achieved so far? With only four months left at this point in 2019, how can a business evaluate these goals and milestones and crush what is left of 2019!
With 2020 right around the corner, it is imperative to sit down and evaluate business goals, milestones, marketing strategies, budgets and visions for the rest of 2019.
At the end of 2018, your business set up these goals and milestones to hit for a purpose, and no matter the purpose, these original goals set up without a real plan. The future's still bright and achievable.
The first step is to measure the current results and progress. How many of these milestones were achieved? This is the moment to sit down, check out these milestones and goals and evaluate if something could change.
As decision makers sit down and evaluate, it can become clear that these achievable goals can easily be achieved with a bit of strategy. You might not get 20K followers, but we are at 6K so why not change the goal to hit 10K! How can marketing do this? Hire an intern or give them time for engagement and creating better content. What can grow?
Business milestones
The famous motivation book, "Girl, Stop Apologizing," speaks about the importance of milestones in your personal life. These milestones help to keep you on track in your life.
At each milestone there are small victories that are set. A milestone could be to get a promotion, but how will you get that promotion?
Work harder, personal development, networking? No matter how small the important victories are, the same notions need to be used in business milestones. Milestones are clear strategic goals on where the business is heading. These milestones are set and tracked based upon last years achievements and what is predicted to be achieved in the upcoming year.
As the Chron states, "the more specific you are about defining your short and long term milestones, the easier it will be to determine whether or not your achieve them."
Are your milestones kind of iffy? Is there NO WAY in about five to 10 years you will be able to achieve these? Now is the time to evaluate and change these milestones, no shame in this.
Now is the perfect time to assess if your business needs more staff or to outsource work. The end of the year is the perfect time for this because this is the end of the year budget.
Is there room to hire another person with budget left? Another option is to outsource work to help off-load employees workload.
It is imperative to keep in mind when adding a new staff member that they should mesh well with everyone else on the team. A new employee could be a great addition to the team, but current employees will be working with this new employee everyday, not you.
If a business continues to find unqualified candidates the job description or posting could be the issue.
While your staff has taken everything with strides and moved mountains, those small pebbles could be getting in the way of getting to the peak of the mountain.
Finish off 2019 strong and start 2020 even stronger. Let OMG Austin help you with all marketing, SEO, website design and development strategies!
Contact Us
We want to hear from you, so what are you waiting for? Contact us today.
Get In Touch
Share this post
Comments