Updated: What is inbound marketing?
Updated: What is inbound marketing?
/images/uploads/blog/OMG-Austin-04.13-Blog_.jpg
Omaha Media Group
https://www.omahamediagroup.com/images/uploads/monster_gallery/Omaha-Media-Group-Black.jpg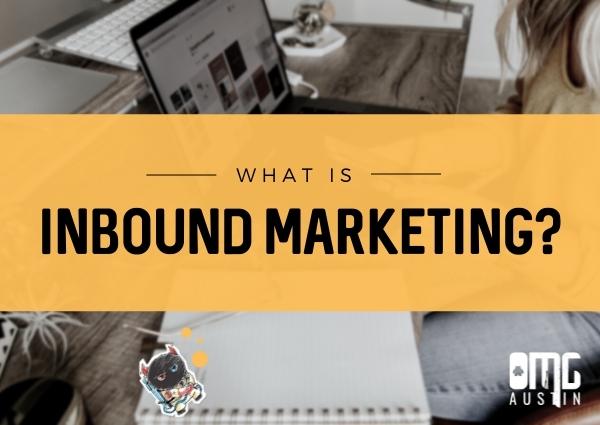 When you think of marketing, what first comes to mind? Billboard advertising or TV commercials? This kind of marketing can be quite expensive. If you are looking to market your company without blowing your budget, consider inbound marketing.
According to a report, inbound marketing costs 61 percent less than outbound leads. Our team has created this helpful guide to help you learn about inbound marketing and how one of the best marketing agencies in Austin TX can help.
What is inbound marketing?
Inbound marketing is the approach of having customers find your company through digital strategies. This process works by creating valuable content and experiences tailored to fit them.
The methodology of inbound marketing is growing a company to build meaningful and lasting relationships with their audience. Here is the inbound marketing methodology:
Attract: bringing in the right people to your site through valuable content

Convert: turn visitors into leads

Close: transform those leads into customers

Delight: keep customers coming back by providing value
Inbound vs. outbound marketing
The difference between inbound and outbound marketing is that inbound brings qualified leads and potential clients right to your inbox. On the other hand, outbound marketing goes out to look for customers and puts the product in your customers' faces.
The reason why many companies choose to opt-out of outbound marketing strategies is because they are a big time commitment and cost. Inbound marketing strategies give companies more ROI and take less time to complete.
Common inbound marketing strategies
Search engine optimization (SEO)
One common inbound strategy is search engine optimization. This process is optimizing a website to rank higher in search engines. It also helps customers find your content through the use of keywords. Through keyword research from one of the best marketing agencies in Austin, TX, you can ensure that your customers find your products and services.
Digital marketing
Digital marketing is the implementation of SEO and social media marketing (SMM) strategies! Digital marketing utilized both of these inbound marketing strategies to help bring in potential customers on a broader scale! Digital marketing helps a company create the brand awareness that they are searching for while maintaining trust and relationships with current clients.
Social media marketing
Social media marketing is marketing and advertising strategies on social media platforms such as Twitter, Facebook and Instagram! This kind of marketing helps reach a larger audience that is your company's target audience without having to do any extra work!
Inbound marketing methods are some of the most effective marketing strategies out there. If your company is paying for billboard impressions, why not pay for social media impressions? It is important to understand that outbound marketing is not entirely gone but should work in conjunction with inbound marketing efforts.
Hire one of the best marketing agencies in Austin, TX.
If you are ready to add an inbound marketing strategy to your company, contact us! At OMG Austin, our marketing experts can help your company maximize its campaigns and budget. Get in touch with us today!
Contact Us
We want to hear from you, so what are you waiting for? Contact us today.
Get In Touch
Share this post
Comments