Branding 101: What is branding?
Branding 101: What is branding?
/images/uploads/blog/OMG-Austin-05.30-Blog_.jpg
Omaha Media Group
https://www.omahamediagroup.com/images/uploads/monster_gallery/Omaha-Media-Group-Black.jpg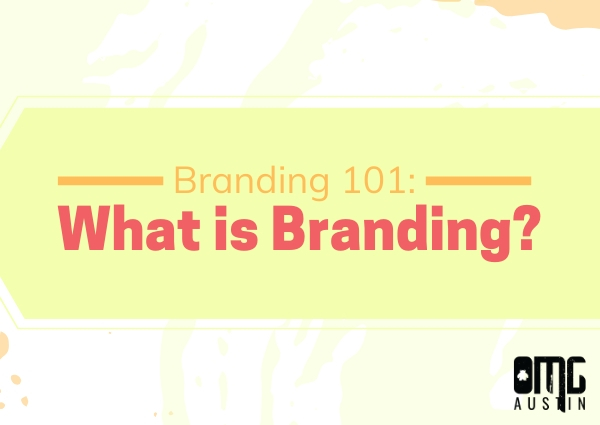 Branding is what your company needs to stand out against the competition. Branding helps a company stay competitive in the marketplace and what transforms a first time buyer into a loyal customer.
A great example of the importance of banding is when Payless Shoe Store transformed an empty retail space into Palessi Shoe Store. Palessi was located in an affluent part of the downtown area and offered "limited edition" of shoes that were famous internationally.
A number of influencers in the fashion industry were invited to the opening of the new storefront and were blown away by the selection of the shoes and their price points. At the end, the influencers were told that it was really Payless shoes. Their shocked faces told marketers a couple of things.
Branding matters and a positive brand reputation matters even more. Why is this? This is because how many of those fashion influencers would have gone to Payless? Probably none, but because it was Palessi, the story was different!
What is branding?
So, with that in mind, what exactly is branding? Branding is, "a name, term, symbol or feature that identifies one seller's goods or services as distinct from those of other sellers." Think about it, what products would you purchase over one another?
Caribou Coffee or Starbucks? Nike or Adidas? Tresemme or Redken? All of these companies have brands that consumers trust or prefer over others in the industry for their own personal reasons, but no matter what, all of them have a strong brand identity as well.
A strong brand with a positive reputation can easily be replicated by smaller companies in the industry, but this does not mean the reputation of that smaller company is the same as their larger counterparts.
OMG Austin helps all companies figure out their branding or rebranding strategy, so what is our branding agency Austin TX number one tip when it comes to branding?
Be clear
One of the biggest notions to remember with branding is to be clear and consistent. No matter if you sell shoes or trash bags, be clear about who the company is and the products that you are selling. Are the colors the same throughout all the social media posts? Is the same logo being used? What about messaging?
Sell the best trash bags that are available out there with clear, consistent marketing strategies set in place. It really can be that simple in business. But, what other reasons are branding so important?
Branding increase value
Branding can be compared to prime real estate. The better the location, home and amenities that this real estate has, the higher the price! The same can be said for a company's products and services. Not only are consumers willing to pay a bit more for the same products and services that other companies offer, but investors are also a bit more willing to invest!
Branding brings new customers
The more positivity, reviews and word-of-mouth marketing that a consumer hears from other consumers about a company's products and services only increases the possibility of that company getting more customers!
A great example of loyal customers are Apple versus Samsung customers. At the office, we have had several chats with employees about this, and they all say Apple is their brand. "They don't care what Apple does, they will buy their products." And to be honest, most people know someone like this.
It supports marketing
Any branding firms Austin in the area and our company understands that branding efforts should always be at the forefront of a digital ad or print graphic that is made for a marketing effort or campaign. A great example of this is Fiji Water!
Fiji Water is a luxurious water brand that sells water from the island of Fiji which gives it natural and fresh taste.
From their blue and green colors, simple logo to their island feeling, Fiji is the perfect example of branding on point. No matter the type of content that is posted to their social media accounts, it is still on brand!
No matter the campaign, their branding is still on point! Our branding agency Austin TX appreciates the simplicity of their campaigns and its branding efforts. A simple blue overlay of an image keeps everything clear and consistent.
At the end of the day, from the colors to the logo, it all matters for branding! For help with branding or rebranding efforts, give our branding firm in Austin a call today!
Contact Us
We want to hear from you, so what are you waiting for? Contact us today.
Get In Touch
Share this post
Comments