The importance of a call to action (CTA)
The importance of a call to action (CTA)
/images/uploads/blog/OMG-Austin-10.03-Blog_.jpg
Omaha Media Group
https://www.omahamediagroup.com/images/uploads/monster_gallery/Omaha-Media-Group-Black.jpg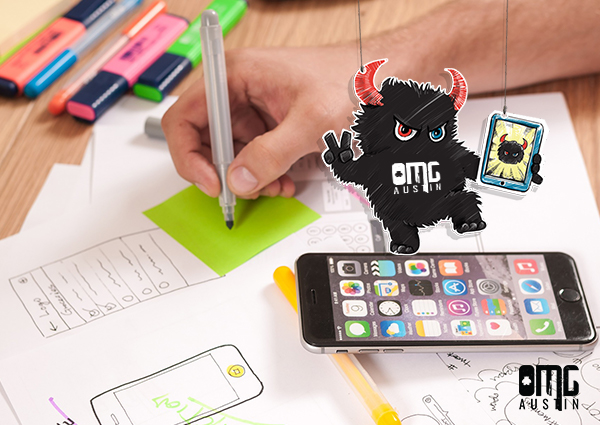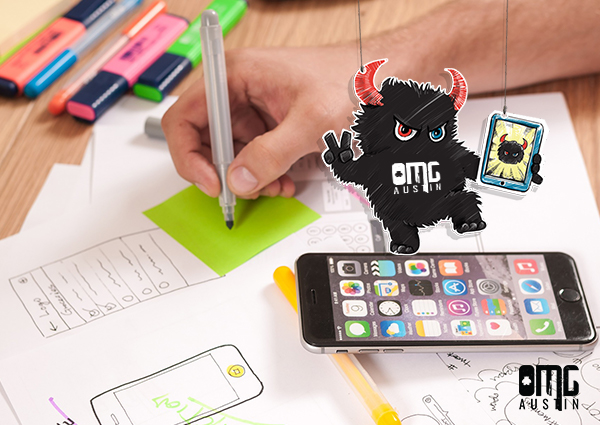 A call to action. What is that? You know when you are watching Netflix and the opening page shows, "See what's next." That's a call to action. You are intrigued to see what the next movie or binge worthy show they will put in front of you. Netflix has their call to actions on lock down!
In marketing, a call to action can make or break sales and leads. A weak call to action can deter or confuse people from taking the next step on your website or following your PPC advertisement. It really does make all the difference.
Not sure what the heck a call to action is? Let us explain a call to action and its importance in the marketing world.
What is call to action?
The best way to get those sales and leads is grab a potential client or customers attention right from the beginning, in a good way! The best way to do this on social media or websites is with a call to action (CTA). A CTA is a statement that tells the potential customers and clients to continue with their actions. A way to encourage them to continue reading, spending money or calling your business for services.
Your CTA is the moment to motivate your users to take more action. Go to your landing page, sign up for that free-trial. This helps with your overall user-experience (UX) design because a potential customer or client will not be guessing where to go next or the next action to take - everything is laid out for them. The customers goes here, clicks on this link and it takes them to the needed location. It's simple and easy.
CTA becomes important for your website because:
A CTA has the potency to attract visitors and convert them into prospective buyers. The best business policy is to captivate your audience while showing them how they should proceed. A good CTA can prevent your prospective buyers from going away to competitive websites.
CTA is associated with Pay- Per- Click (PPC), and is the perfect example of using the right CTA is necessary. The seamless the experience, the better is the revenue generation. CTAs generate a fluid and user-friendly experience. In the world of digital marketing, experts say that CTA is the most important part of social media marketing.
It's interesting to note that consumers desire a CTA-enabled web portal. When a prospective buyer has gone through your website and desires to negotiate, a CTA prompts quicker and smooth action. The audience might find your website to be challenging if it does not have proper CTA.
Research says that CTA increases the rate of conversion of visitors to buyers by nearly 120 percent. It is often noticed that CTAs are leads to your customer interaction.
Being important is not a key marker to business policy, but how effective is your medium of communication stands justified. CTAs need effectual and innovative writing strategies to enhance revenue generation.
Free trial: The notion of being free and products offered as trials go a long way in marketing policies. An in-vogue practice with software companies, customers availing trail periods can turn into permanent customers.
Emotive value: Your CTA must have the strong emotive value attached to it with catchy phrases like, "Donate your time and money today." This can convince people to donate their services or donate their money each month to a great charity or cause. A great example of this is the heartbreaking commercials for the ASPCA. (They get us every time!)
Curious: Make your consumers curious with CTAs like "Learn more" or "Apply here now." Consumer impressions lead to click that generates Click Through Rate (CTR) which eventually raises sales.
Fear of missing out (FOMO) : An effective way to generate CTR is giving CTAs like "Grab this offer before it ends" or "Sales end soon." A calculative motivator, this can increase clicks from the fear of missing out. No one wants to be the only person without this new product or service.
Digital marketing is all about making the right impression and OMG Austin can help you hook, line and sinker those potential customers and clients!
Contact Us
We want to hear from you, so what are you waiting for? Contact us today.
Get In Touch
Share this post
Comments