Ecommerce marketing guide for businesses
Ecommerce marketing guide for businesses
/images/uploads/blog/OMG-Austin-01.26-Blog_.jpg
Omaha Media Group
https://www.omahamediagroup.com/images/uploads/monster_gallery/Omaha-Media-Group-Black.jpg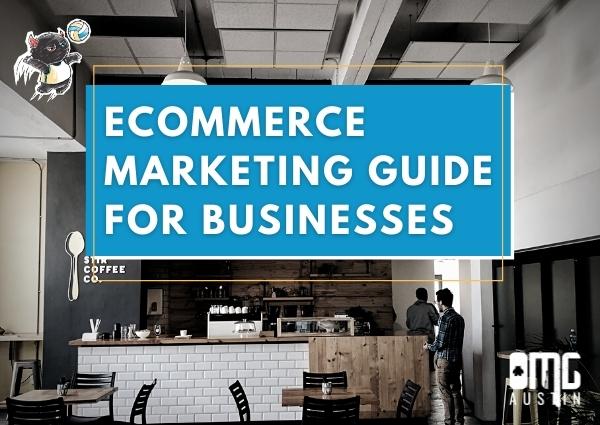 If there is anything that people love more than cute animal videos, it is online shopping. Many people shop online to find the best deals, try new products and get items shipped to them.
Just how popular is online shopping? Nasdaq reports that 95 percent of purchases will happen via ecommerce by 2040.
As the popularity of online shopping grows, so does the number of ecommerce businesses. That means more competition from existing and new ecommerce sites. You can help make your ecommerce business stand out through marketing.
Using an effective marketing strategy from one of the best marketing consulting firms Austin TX can help you raise brand awareness, generate and nurture leads. Check out this helpful guide to help learn what is ecommerce marketing and the different types of marketing available.
What is ecommerce marketing?
According to Shopify, ecommerce marketing is the process of using promotional strategies to drive traffic to an online store, converting that traffic into customers, and retaining those customers.
Many ecommerce businesses use this marketing strategy to build brand awareness, increase customer loyalty and online sales. It is accomplished by using a combination of different marketing channels.
The different types of ecommerce marketing
Social media marketing
One digital channel helping ecommerce businesses succeed in the digital age is social media marketing. These digital platforms allow ecommerce businesses to show off their products, provide customer services and build relationships with customers. Plus, social media platforms are constantly evolving and now adding social commerce features that allow users to shop on posts directly. This process makes it easier and quicker for users to buy products.
The great thing about social media is that different platforms can help you creatively showcase products. Finding social media platforms that fit your company's target audience is key. A popular social media platform that ecommerce businesses choose is Instagram. This social platform is very visual and makes expanding your product's reach easier.
Email marketing
If you want to help drive online sales, you also need to add email marketing to your strategy. Wolfgang Digital reports that email marketing contributes to 20 percent of traffic driving ecommerce sales. Not adding this strategy could have you missing out on potential sales.
Email marketing for ecommerce looks a little different than traditional email marketing.
This strategy uses a combination of promotional and transactional emails. Promotional emails provide users with the latest offers or products, while transactional emails include order confirmations, delivery notifications, and payment receipts. Both of these kinds of emails are important for nurturing sales and meeting customers' needs.
Search engine optimization
Search engines are powerful digital tools that can help people find your products and services through search. To ensure people find your products and services, you need an SEO strategy. SEO, short for search engine optimization, is the process of improving a website's visibility on search engines.
Some SEO strategies include creating unique and optimized content with relevant keywords. This content will help drive organic traffic to your website, helping you gain new customers and greater revenue.
On top of creating new content, ecommerce companies should also make sure product pages are optimized for search engines. Optimization can be done by using product-driven keywords in page titles, meta descriptions, headers, and image alt text.
Hire one of the

best marketing consulting firms Austin TX has to offer.

Let OMG Austin help! Our team of marketing experts can help create a digital marketing strategy that helps grow your ecommerce business, raise brand awareness, drive sales and nurture customers. Contact us to learn about our digital marketing services for ecommerce.
Contact Us
We want to hear from you, so what are you waiting for? Contact us today.
Get In Touch
Share this post
Comments