UPDATED: How mobile apps are transforming healthcare
UPDATED: How mobile apps are transforming healthcare
/images/uploads/blog/OMG-Austin-06.20-Blog_.jpg
Omaha Media Group
https://www.omahamediagroup.com/images/uploads/monster_gallery/Omaha-Media-Group-Black.jpg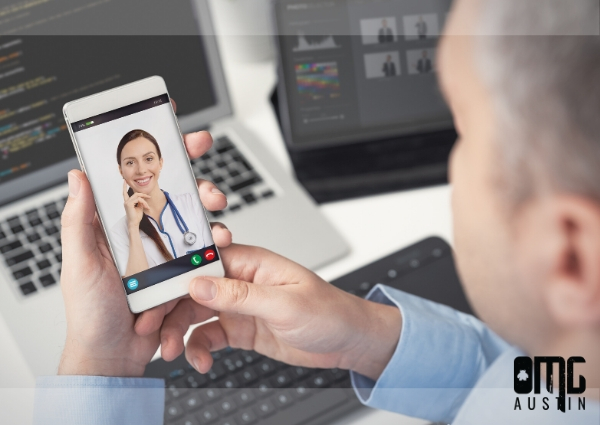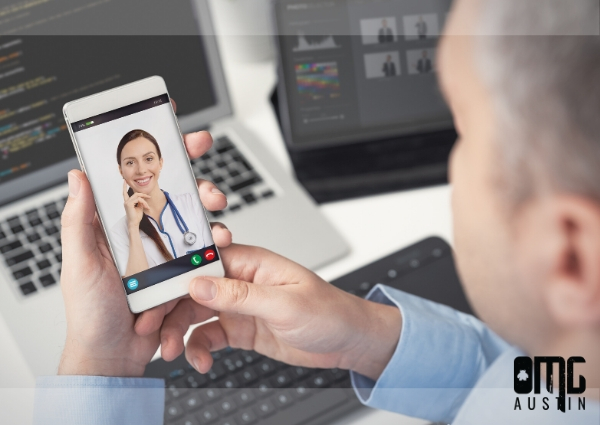 The healthcare industry has continued to grow with the latest and new technologies from pagers to Skype calls with patients! The first ever mobile device that was implemented in a healthcare setting was a Blackberry! Yup, of the old school Blackberry! From there, the implementation of mobile devices and mobile apps in healthcare industry started to skyrocket!
As the healthcare industry and consumers continue to use smartphones as the primary way to search the Internet, more and more mobile apps will be created for convenience, lower costs, helping with physician burnout and so other benefits!
A mobile app, especially in the healthcare industry, can be a wonderful tool for patients to use every day for their medical needs, but healthcare mobile app developers want all healthcare companies to understand the undertaking of this!
A mobile app should be user-friendly, provide a solution to a common problem, be cost-effective and more! With this being stated, a mobile app is a wonderful idea for the healthcare industry.
This is how mobile apps and the implementation of mobile devices are revolutionizing the healthcare industry!
Digital health, also known as telehealth, telemedicine, is the ability to provide patients with digital medical appointments! Digital health provides technology to patients to improve patient engagement, costs, traveling and provides individual check-in which creates a better relationship with physicians and patients.
Digital health covers a wide range from wearables to indigestible sensors and gadgets. There are over 2,000 medical apps on the Apple Store alone!
93 percent of physicians believe that the implementation of a medical app can improve their overall health and 80 percent of physicians have already started to implement some type of digital health into their routines!
Furthermore, digital health tools, apps and technology can help to improve physician work loads. It can also help with workplace burnout and gives physicians a better chance to foster healthy patient relationships.
Oftentimes, in the medical field, mobile apps are being created faster than they are being implemented. More than likely, your physician, local doctor or specialist could have an app or the hospital itself could have an app.
With this being stated, what is the value of mobile apps in healthcare industry?
Healthcare mobile app developers understand the research and time that goes into the apps, it is important to understand that to have a properly developed mobile app you need to answer one question- what is the overall need or value of these mobile apps?
A great example is Medscape for iPhones. This mobile app allows for patients to refer to medical articles and ask experts questions. Also, there are over 7,000 drug references, 3,5000 clinical references, and 2,500 clinical images and videos all for their usage.
A patient can use this mobile app for references for their new medication, medication used during surgery, FAQs and more. All of this is available through just one app! This does not include the thousands of others that are tailored for chronic diseases and health and fitness.
Another example is rural healthcare. The rural healthcare system often gets overlooked due to their lack of funding and resources in the area.
The rural healthcare system has been missing the needed infrastructure and specialists for quite some time, and because of this, digital health and mobile apps can help patients in rural areas.
This allows for a health portal to be used, video chats, less missed appointments, save the patient time and money and less driving; all the while, it can increase patient satisfaction and a physician's overall ability to provide better healthcare.
Here is one last example as to why medical apps are valuable. In 2017, there were over 30 million telehealth visits. This means patients were able to contact their physicians through their smartphones with a simple click from a mobile app. This is accessible through a smartphone, tablet or desktop.
For any healthcare provider, hospitals, clinics and general practitioners- a mobile app might be what sets you apart in the industry and helps to benefit your patients.
For more information on a mobile app or the development process, contact us to speak with one of our healthcare mobile app developers!
Contact Us
We want to hear from you, so what are you waiting for? Contact us today.
Get In Touch
Share this post
Comments