Instagram and increasing sales
Instagram and increasing sales
/images/uploads/blog/OMG-Austin-6.21-Blog_%281%29_.jpg
Omaha Media Group
https://www.omahamediagroup.com/images/uploads/monster_gallery/Omaha-Media-Group-Black.jpg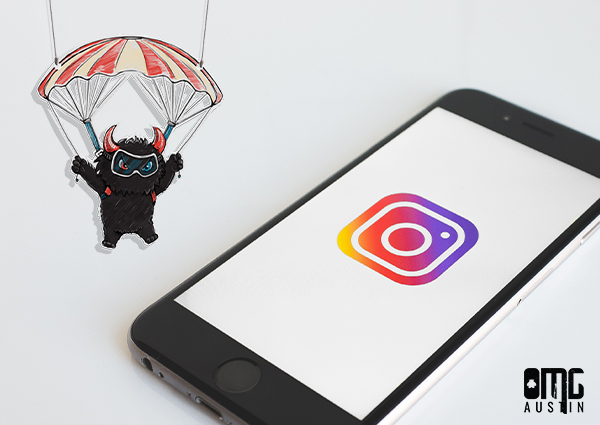 With the increasing popularity of social media platforms like Instagram, another trend has started to spread. What is this trend? Selling products through stories on Instagram!
Surveys have shown that 69 percent of brands that use stories makes it easier to show-off new products and services to a wide-range target audience. Not only does Instagram allow you to reach more followers, but it also has the ability for your stories to reach people who don't follow you.
The possibilities are endless with Instagram with 1 billion active users there are plenty of opportunities for sales. Because of the competition that companies have on Instagram, it is essential that companies tailor their stories and other content specifically to their brand. After all, your brand is what sets you apart from others!
One way marketing agencies austin can tailor content is by finding the best personality that represents their clients brand. Once, they've found their voice, it's time to find ways to be creative with media! Followers don't want to see just pictures they always want more!
So, by using a variety of elements on Instagram like interactive ads, behind the scenes videos and influencers to promote products companies can have more success with sales.
So, what do

Influencers have to do with it?

As a form of strategy used by marketing agencies, there are two different types of influencers to know about, such as micro and macro.

For a little explanation, a micro influencer is a person who is an expert in the products they are promoting, but they are not famous. Whereas, a macro influencer is a celebrity that promote many different products that interest them.

It is important to note that while both of these influencers have similar jobs; they also have a different relationship with their followers, which is the reason this strategy is so effective for companies.

An influencer regardless of the type adds credibility to the products you are selling. The image of an influencer using a product in a video or photo creates an element of trust that marketing agencies austin need.

It's one a great way to create an everlasting bond with customers that will keep them coming back to your products.
So, what else makes Instagram so great for sales?
Have you heard about their @Shop? It's ability to direct users to shopping worthy content is amazing! It opens up the possibilities even further for increased sales and outreach to customers.
It's a new way of boosting exposure and creating shoppable posts that users can investigate, which leads to more shopping! Started not too long ago, @shop is making an impact on upcoming marketing companies approach to social media.
With 100 percent of the content being driven by trends, it's up to marketing agencies austin to deliver content that fits the bill.
When it comes to marketing agencies austin, we are dedicated to creating strategies that work for our clients! With a truly one-of-a-kind SEO strategy, our professional digital marketers are the right person for the job!
______
Need a marketing agencies austin to help your social media strategy? Contact OMG Austin to consult with our digital marketers now!
Contact Us
We want to hear from you, so what are you waiting for? Contact us today.
Get In Touch
Share this post
Comments