Pumpkin Spice Season: The craze of pumpkin in the fall
Pumpkin Spice Season: The craze of pumpkin in the fall
/images/uploads/blog/OMG-Austin-09.02-Blog_.jpg
Omaha Media Group
https://www.omahamediagroup.com/images/uploads/monster_gallery/Omaha-Media-Group-Black.jpg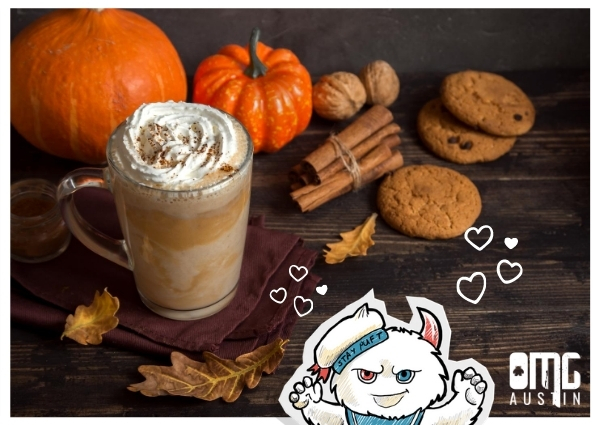 It is officially Pumpkin Spice season here in the United States, and while the world might seem as if it is falling apart, a Pumpkin Spice Cold Brew from Starbucks might make it a bit better only for a short time. Pumpkin Spice, whether you love it or hate it, continues to launch earlier and earlier every year, and that could be thanks to the craze it has created throughout the years.
In 2011, the earliest that Starbucks and Dunkin' Donuts would release their Pumpkin Spice drinks is around Sept. 11-15 each year, but this year, Pumpkin Spice was released before September even started!
How did this Pumpkin Spice craze rise in popularity and become a staple of the fall season? One word- pumpkin spice marketing which is genius. As one of the biggest fall marketing trends that so many companies have and will capitalize on, what can we all learn from this delicious craze?
First things first, why do we love it so much?
Why do we love Pumpkin Spice across the globe? This can be due to caffeine, sugar and salt all causing chemical reactions in our brains that create a happy sensation. It can also be caused by the limited edition, only here for so long so must have it now sensation. It could also be the fear of missing out (FOMO) that makes you try it at least one time in your life.
Based on the weekly insights of searches from Trust Insights, pumpkin spice and pumpkin itself continues to rise in search results from the PSL at Starbs to hard seltzers and dog treats!
These insights also show that one of the biggest fall marketing trends and pumpkin spice marketing is that companies can capitalize on this trending topic as quickly as it comes and goes, and even continue to capitalize on it each and every year.
The sales of pumpkin spice reached over $6.9 million in 2018 alone. A number of our employees can contribute to this overarching number because we love Pumpkin Spice Lattes (PSL)! Now, what does this show for marketing efforts year around?
Consumers love limited-editions
Consumers have a fear of missing out (FOMO) that attributes to missing the latest craze, deals and being the only one to never have that experience. This is because consumers often experience the feeling that there is no time left, and if they don't make the purchase now, it will be gone forever.
This can be true for specific products and services, but consumers have to justify their purchases and make it worth the experience, and a great limited edition item, product or service can bring these customers back each season like Pumpkin Spice!
Consumers are loyal
A customer's loyalty means that they are willing to continuously purchase your company's products and services based on their past experiences. A customer who continues to purchase your items over months and even years is a loyal customer. This not only helps in the digital age with customer reviews, testimonials, branding, but with old school marketing such as word-of-mouth!
A customer who is happy and has had a positive experience over and over again is more willing to accept smaller mistakes and even spread their positive experiences with others such as family members and friends! How many times have you shared a word-of-mouth positive experience? We know it has been quite a bit for us!
This also leads to brand loyalty that customers are willing to wait for a massive launch or even a seasonal product!
Consumers will wait all year for an awesome product
The pumpkin spice craze is a testament to this in pumpkin spice marketing and fall marketing trends! This shows that based on brand loyalty, their customer experience, other customer's experiences and a great marketing strategy that consumers will generate buzz around a specific product and/ or service that is only offered for a limited time.
This means that companies need to make sure their branding is up-to-date, and if your branding has had a bit of an issue in the past, make sure to follow these steps to improve it!
Share this post
Comments