The avoidable website mistakes
The avoidable website mistakes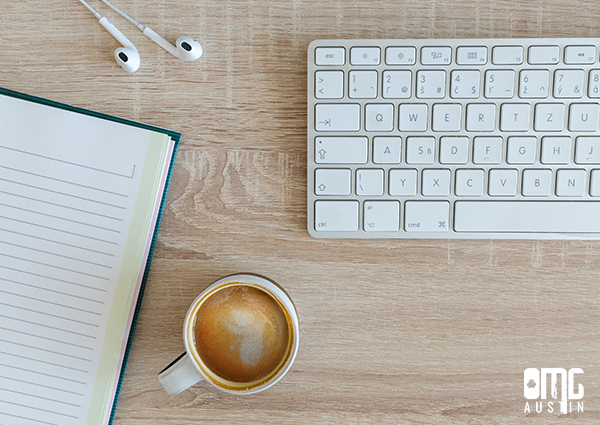 Your business has decided it's time for a website or a website update; however, you're unsure how to approach this dilemma. Well, take it from the experts, there are common Austin web development mistakes that can easily be avoided. Stop the DIY websites, forgoing SEO strategies and, the weird URLs and domain names.
The common mistakes that can be avoided with the right professionals on your side:
DIY
When you build your own website, that's your baby! You've put in the blood, sweat and tears to making the best website you can possible create on your own! Congratulations, but we have some bad news, a DIY website can be lacking several design elements and functions that are needed for a proper website.
A customer is going to your website to learn more about your company, products and services that are available. While your DIY website might look like it's user friendly, the opposite could be true.
How can you avoid this mistake? Hire a leading Austin web development company to design and code your website to give your customers the best experience possible.
In reality, all websites are at risk of being hacked, however a DIY website is twice as likely to get hacked than a website done by professionals. When someone finds a place to do their own website, it's on places like WordPress, Wix.com, GoDaddy and other servers. Since there are several hundred to thousands of people using this main site, it leaves your website prone to being hacked.
Domain name
Here are domain name mistakes that could easily be avoided:
- Your domain name needs to be memorable. If it's a bust, then people won't remember your website URL.
- The shorter the better. The longer the domain name, the more likely someone is to stop typing it into search or just forget it.
- Forget hard to spell words. If it's your company's name that's hard to spell, shorten it or abbreviate it.
- Hyphens are okay to use but people need to remember they're there. If someone is searching for your website and forget there is a hyphen, an error will happen or it will take them to a different website.
- Not having an SEO strategy. As a leading Austin web development company, SEO is one of the most important tactics for optimizing your website. If someone forgets your domain name, Google will help guide them to your website.
The website is complete, looks great and functions well. The customers are going to love it, but only if they're on a desktop. UX design methods are concerned with how the website functions as a whole. As we know, more and more people are using their cellphones and tablets to search for needed items and services. A website that doesn't conform correctly with mobile devices can cause these customers to leave.
A website needs to be mobile friendly, designed well for each platform, appealing and use the right SEO tactics.
Lack of SEO
This is something that can keep you on the second, third, fourth or fifth page of Google search engine. The most important thing to remember is hiring a leading Austin SEO expert to help with optimizing your website with the right SEO strategies.
Organic search is a large part of a business's website success. How are people coming to your website: directly, search related or other methods? Google owns about 75 percent of the search market and the other 25 percent are owned by valuable brands as well. Along with this, the right SEO strategies help to build a strong relationship with Google. The better the relationship the better your ranking.
Stop falling behind the competition and staying in the shadows of the search engine and implement the right SEO tactics.
Find yourself making these common mistakes: this is how to fix it, hire the leading Austin web development team to help you implement the right practices. Overtime, these correct practices will increase your website traffic and ranking in Google. Take it from the experts, we got your back.
Contact Us
We want to hear from you, so what are you waiting for? Contact us today.
Get In Touch
Share this post
Comments