How to make your customers fall in love with your social media
How to make your customers fall in love with your social media
/images/uploads/blog/OMG-Austin-02.09-Blog_.jpg
Omaha Media Group
https://www.omahamediagroup.com/images/uploads/monster_gallery/Omaha-Media-Group-Black.jpg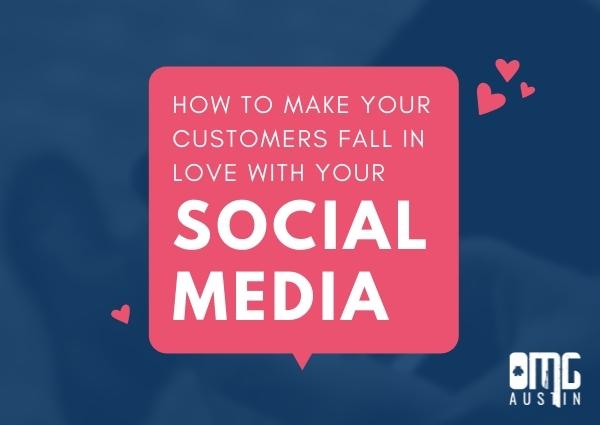 Social media has become an integral part of how we communicate and connect with others. For most people, it is the first thing they check in the morning. Hubspot reports that over 53 percent of the world's population is on social media.
That's why it is critical for businesses to have a well-designed social media marketing strategy to connect with their target audience. Whether you are planning on developing your social media marketing strategy or looking to update it, here are some tips from one of the best marketing companies Austin Texas has to offer.
How to make your customers fall in love with your social media
Use the correct social media platforms
There is a wide variety of social media platforms used by people every single day. The most commonly used social media platforms around the world are Facebook, Instagram, Twitter, Pinterest, LinkedIn and TikTok.
Not every company needs to be on all these platforms. In fact, one of the best social media strategies used by marketing companies Austin Texas professionals is being only on the social media platforms where your target audience is. One way to determine this is by looking at the age demographics of each platform. Here is a list of the age demographics for each popular social media platform:
Facebook = 25 to 34-year-olds

Instagram = 25 to 34-year-olds

Twitter = 30 to 49-year-olds

LinkedIn = 46 to 55-year-olds

Pinterest = 30 to 49-year-olds

TikTok = 18 to 24-year-olds
Interact with your followers
Social media is about being social. If you are just posting and never interacting with customers, you are missing out on strengthening your relationships with your current or potential followers. A report has shown that 54 percent of people look at brands more favorably if they respond to their questions or complaints on social media.
You can improve your relationships with customers by responding to their comments, direct messages, resharing posts your accounts were tagged in, and social listening. You can make answering your customer's questions easier with chatbots. Facebook and Instagram offer this feature to program FAQs to your messages, so that customers can get direct answers to specific questions.
For example, if your company is a thrift store, some FAQs you can add are:
Store hours

Store directions

Donation bins

Where to shop online
Stay human
One of the mistakes that most companies make is remaining in a robotic state with little personality. Consumers want to connect with your company on a personal level. They want to see real people are working behind the scenes.
You can humanize your company's social media by posting your team. Share images of your team doing activities together, behind-the-scenes work or sharing their stories on social media. These kinds of posts will remind your followers that there are real people working behind the scenes.
Contact one of the best

marketing companies Austin Texas has!

At OMG Austin, we provide digital marketing services that include social media marketing and management. Let our creative team create a social media marketing strategy that increases brand awareness, increases website traffic and hits your company goals. Contact us to get started!
Contact Us
We want to hear from you, so what are you waiting for? Contact us today.
Get In Touch
Share this post
Comments