What is digital marketing?
What is digital marketing?
/images/uploads/blog/OMG-Austin-09.17-Blog_.jpg
Omaha Media Group
https://www.omahamediagroup.com/images/uploads/monster_gallery/Omaha-Media-Group-Black.jpg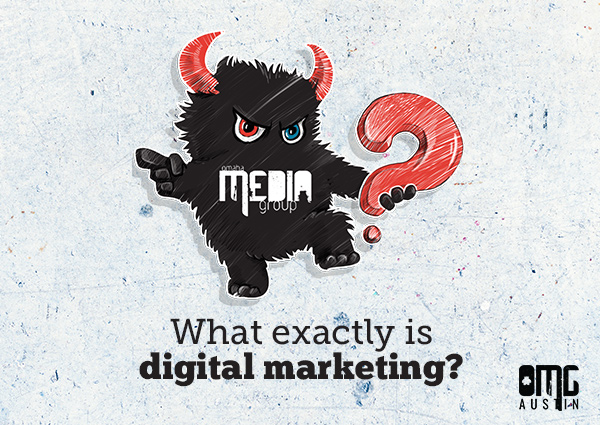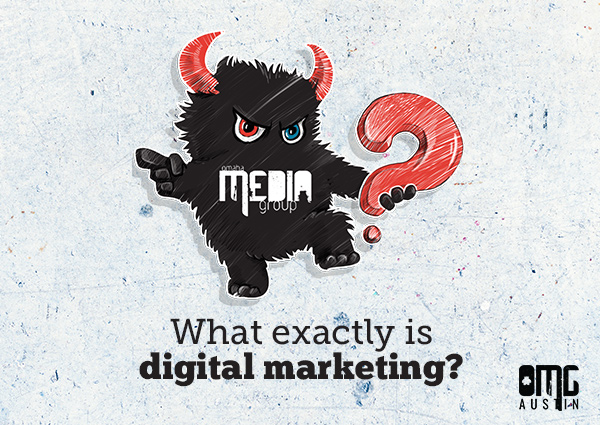 You understand traditional marketing methods! This is a no-brainer, but digital marketing is another story! It can be difficult to navigate the world of social media, SEO and other common strategies that digital marketing all encompasses.
So, what exactly is digital marketing and what services does it provide for companies?
The world of marketing has expanded to digital marketing! There has always been the "digital" side of marketing, but until recent years, this was less common than traditional marketing methods. As a leading digital marketing agency in Austin, we often get asked "What exactly is digital marketing?"
Neil Patel describes digital marketing as, "any form of marketing products or services that involves electronic devices." This doesn't clear up the confusion, but it does give everyone a starting point. In essence, digital marketing is taking traditional and new marketing methods and using them with all things digital.
Someone who is in digital marketing can work on the following things; digital marketing campaigns through social media platforms, blogging strategies, advertisements, search engine optimization and search engine marketing strategies, email marketing and other marketing stuff!
The person who is in charge of your digital marketing strategies will take care of everything from writing a blog for your company each week to posting that new promotion for your business on Facebook and so much more!
No, traditional marketing isn't dead. It's just being revitalized to keep up with current times!
What services fall under digital marketing?
In the world of digital marketing, there is a number of services that can qualify as digital marketing:
Each of these requires its own set of skill sets and knowledge - something digital marketers excel at. However, most digital marketers understand each one of these services at a one-stop agency!
What does a digital marketer do?
A digital marketing agency in Austin is in charge of brand awareness and lead generation by using digital channels. A digital marketer in charge of social media marketing strategies and marketing campaigns through social media platforms. This allows for them to measure the companies growth through social media and funnel potential customers and clients to the website.
A digital marketer on the SEO side of things measures website growth with social media, blogging strategies and organic growth through keywords and SEM strategies! SEO and SEM?! Don't worry, they are different. They measure how much traffic is coming to the website via the good 'ole Google search engine!
Finally, a digital marketer who is in content marketing works with people writing blogs each week! The creative ones who are always writing new, unique topics for clients and customers to keep coming back to.
At OMG Austin, we want all of our digital marketers to be well-rounded. At our company, they typically learn each strategy and role! This helps our digital marketing agency in Austin keep everyone up-to-date and all hands are on deck!
Contact Us
We want to hear from you, so what are you waiting for? Contact us today.
Get In Touch
Share this post
Comments