Types of Instagram stories your business needs
Types of Instagram stories your business needs
/images/uploads/blog/OMG-Austin-02.22-Blog__1.jpg
Omaha Media Group
https://www.omahamediagroup.com/images/uploads/monster_gallery/Omaha-Media-Group-Black.jpg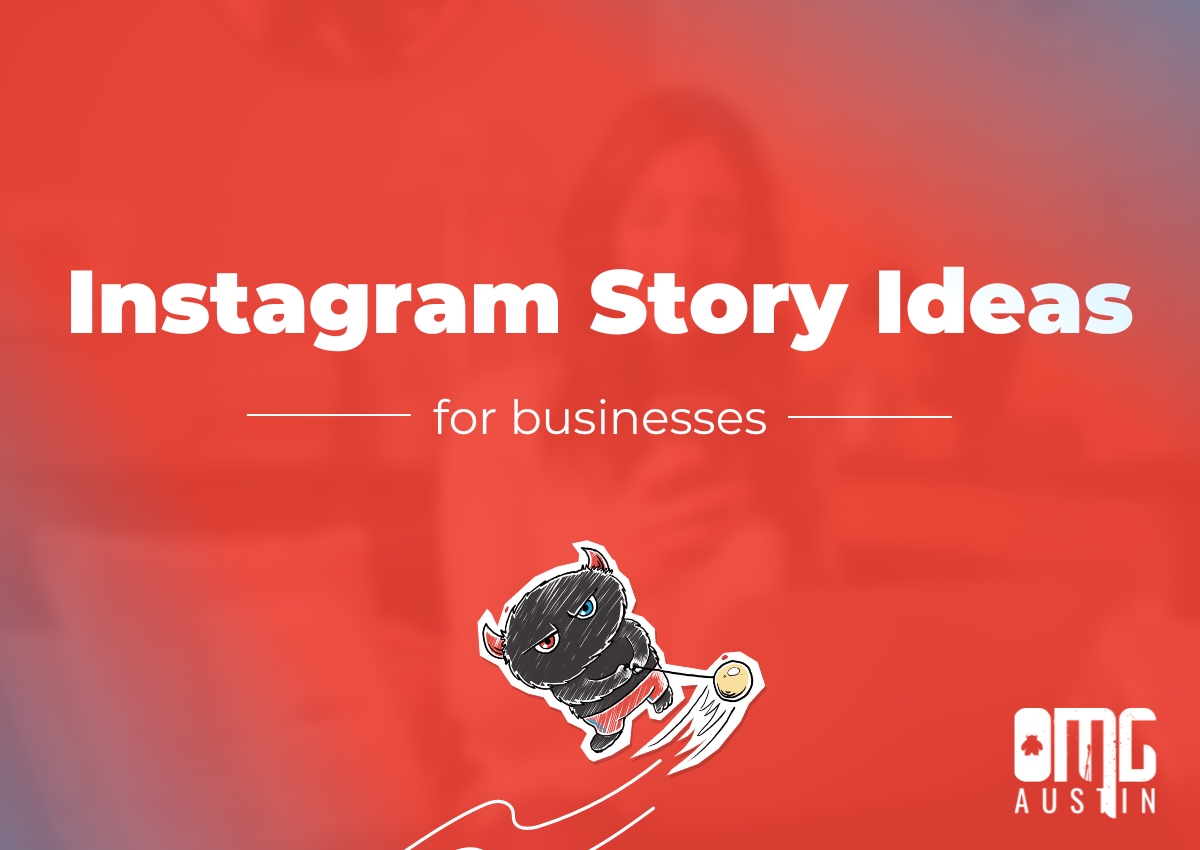 Have you noticed your Instagram engagement decrease recently? You are not alone. Overall engagement on the app has decreased by about 44 percent since 2019, according to Later. One way that Austin digital marketing company experts suggest you can increase your engagement is by using Instagram stories.
This Instagram feature is used by 70% of Instagram users daily. It is an easy and fast way to communicate with your Instagram followers. Our Austin digital marketing company wants to share some types of Instagram stories you can create for your account to increase engagement.
Instagram story basics
Instagram stories is a feature where users can share content for only 24 hours. This kind of content does not display on users in-feed. Rather this content is displayed on the top part of the app. In your stories, you can add music, ask questions and stickers to make them more interesting.
Many brands use Instagram stories to improve brand visibility, interact with their audience and reach even more people. Most Instagram users are more likely to scroll through their Instagram stories than go through their feeds. The challenge that many brands have is figuring out what you will post on your Instagram.
Types of Instagram stories you can create for your business
Products
Use your Instagram to help you sell products. With Instagram's algorithm changes, it can be more challenging for your followers to see your product posts. So also consider posting your products on your Instagram stories. You can reshare your in-feed posts, photos of your products in use or videos. The more creative you get, the more engagement you are sure to get from your followers. Do not forget about Instagram's feature that allows users to shop for that product directly from your story.
Show behind the scenes
One major social media trend for 2023 is authenticity. Social media users, especially Gen Z, want to follow brands that are authentic. For brands, being authentic means, they are genuine about their products and services and promises to customers. You can show your followers a more authentic side by giving them a behind the scenes look into how products are made, services are delivered or just what your office does. It humanizes your brand.
Get follower feedback
If you are looking to get feedback about your products or services, post an Instagram story. It is an easy way for followers to engage with your brand and get valuable feedback. You can ask them about your products or services. This feedback can help you make informed decisions about improving your products or services.
Share information content
Get your content in front of followers. For example, if you write blogs or podcasts, use stories to get people to read your posts. Instagram stories allow you to add links to your posts, so be sure to add a link to direct users to your blog posts or podcast episodes.
Highlight customers' posts
Before a customer makes a purchase, they are doing research and comparing reviews. You can make it easy for customers by highlighting your customer reviews or testimonials. Share the posts your company is tagged in using your product or service. It will help customers picture themselves using it. Remember that you can pin them to your profile for new and returning customers to see.
Let an

Austin digital marketing company manage your company's Instagram account!

At OMG Austin, we have digital marketers who can manage your company's social media, from creating posts to tracking your progress. Contact us today to learn about our services.
Contact Us
We want to hear from you, so what are you waiting for? Contact us today.
Get In Touch
Share this post
Comments