What is a Pay- Per -Click (PPC) ad?
What is a Pay- Per -Click (PPC) ad?
/images/uploads/blog/OMG-Austin-07.11-Blog_.jpg
Omaha Media Group
https://www.omahamediagroup.com/images/uploads/monster_gallery/Omaha-Media-Group-Black.jpg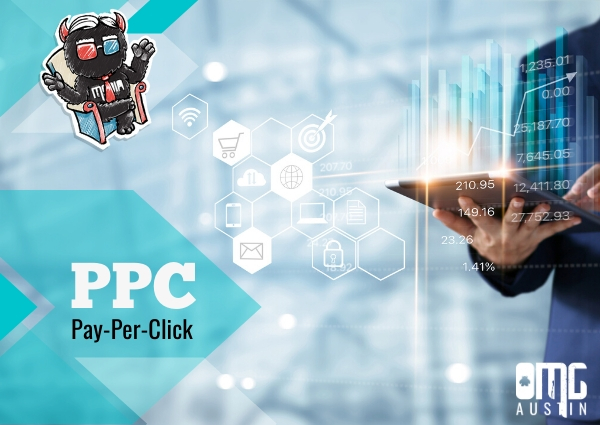 Pay-per-click (PPC) ads are one of the most common types of advertising on search engines. These are some of the first search results that populate in different search queries. PPC ads are all about relevance in the marketing industry and getting the highest return-on-investment (ROI) back on the advertisements themselves.
A number of companies in a number of industries around the world use PPC ads because they are some of the highest producing sales and lead generation.
Yup, that is correct! For every dollar spent on PPC ads, a company can expect $2 of sales and lead generation back. A company typically uses PPC ads because of the high ROI correlated with this marketing strategy, but it gets the advertisements on the first page of search engines such as Google. For a company who is struggling in their overall organic SEO strategies, but wants to promote their company on search engines, our Austin Pay per click company would recommend for companies to strategically and properly utilize PPC ads.
So, what exactly are

PPC ads?

Pay-per-click (PPC) ads appear on search engines at the top or bottom of said search engines' SERP. This is an online advertising strategy that allows for a company, small or large, to advertise on search engines and only pay when an interested consumer clicks on their advertisement! Yup, you only pay for every click that the advertisement gets!

There is an entire science behind the advertisement from the cost per click to the position it will appear in said search engines. There are specific industries such as legal and employment that have higher click per cost rates than others based on the competition within this industry!

While our Austin pay per click company focuses primarily on Google Ads, this does not mean that a company cannot advertise on other search engines with our company! Bing, Yahoo! and other alternative search engines all provide a company with the ability to advertise on their search engines, but the overall process and cost per click could be significantly different!

As a company, marketer, business owner or secretary who is searching for the best Austin pay per click company to help them with their PPC ad campaign, you might have noticed that SEO comes up in search engines or within articles quite a bit. This is because SEO and SEM are in the same bubble as the SEO industry.

SEO stands for Search Engine Optimization strategies that are organic on-page and off-page optimization on websites that slowly grows a search engine's Domain Authority (DA) over time in search engines.

So, this is what makes the main difference between PPC ads and SEO strategies. PPC ads are online advertisements that only run for a selected time period, and once that time period is over, the advertisement leaves the search engine. On the other hand, if a company ranks for keyword phrases organically in search engines, as long as the content is relevant and has information consumers want to read, that ranking could stay there for years!

PPC ads will not help a company in their organic SEO strategies. So, if you are searching for organic SEO strategies, this is not the blog for you! At the end of the day, a PPC ad should be utilized with specific goals and objectives in mind to make sure it provides a company with the highest ROI.
We offer PPC management for all companies!
For more information on PPC ads or SEO strategies, give us a call today!
Get In Touch
Share this post
Comments