What are the components of a successful PPC ad?
What are the components of a successful PPC ad?
/images/uploads/blog/OMG-Austin-05.13-Blog__1.jpg
Omaha Media Group
https://www.omahamediagroup.com/images/uploads/monster_gallery/Omaha-Media-Group-Black.jpg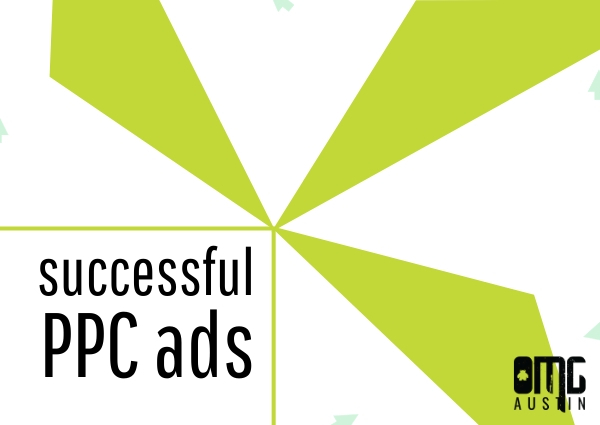 A Pay Per Click ad, also known as Search Engine Marketing (SEM), is an advertisement that is displayed on search engines when a searcher types in specific phrases a company pays for the placement of advertisements on search engines.
When a consumer searches for "plumbers in X" or "repair shops near me." There are two types of results that will appear. Some of the first results that populate in a search engine's SERP are PPC ads.
In the second half of the search results, there are organic results from Search Engine Optimization (SEO) strategies that have been implemented on those websites.
When optimized correctly by a leading PPC companies Austin, like OMG Austin, a PPC advertisement can be one of the fastest ways to bring in qualified leads and sales to produce the ROI that a company is searching for.
This is because 60 percent of searchers cannot distinguish between a paid and organic search result. With 85 percent of consumers turning to the internet for helping them find local businesses, PPC ads are a great way to bring in that website traffic and storefront traffic.
Another benefit of PPC ads are that you do not have to be ranking for that keyword. Anyone can place a bid with Google. If the ad is accepted, it will show in the results. This helps companies bring in more leads and profits while creating brand awareness with larger keywords that their larger competitors are currently ranking for with SEO strategies.
Here are the essential components that any PPC companies Austin should be optimizing for your company to help generate revenue.
1. Headline
When someone searches, "digital marketing companies" the results that show first are typically PPC ads.
The part that says, "Konrad, top digital agency" is the headline of this specific PPC ad. A headline allows for 25 characters to entice the consumer to click on your advertisement.
A headline is what will grab the attention of a consumer. When creating your headline, ask yourself is it relevant? Also, PPC ads allow the option to add a second headline which lets the advertiser implement suggested or other keywords that are relevant to the ad.
It is vital to make the headline relevant to your target audience since it is the first bit of information that they will notice for the PPC ad. It is estimated that 60 percent of searchers do not recognize PPC ads as being advertisements. If consumers do not understand that your ad is an advertisement, why not get the most clicks as possible?
2. Description
These are usually 35 characters, and they include a benefit statement and a CTA (call to action). A strong CTA is critical in a PPC ad because that is the difference between a sale or not getting a sale.
The description statement contains what you have to offer to your reader to make your brand worth their time. For example, you may provide free shipping or a discount for referrals.
The second description line, which is the CTA, tells your target audience what action to take to avoid confusion, e.g. "subscribe now" or "call us today."
A landing page is what will take consumers to the special offer, contact us page, filling out the contact us form or any other action that should be taken from the PPC ad. A common mistake for PPC ads is that there is no landing page attached to the advertisement.
This is because the wrong landing page can confuse consumers on the next steps and without a landing page or tracking on said page, how will a company understand where the leads came from? Now, a company wasted their money with no results to analyze and understand where it went wrong.
Hire us
For every $1 spent on PPC ads, companies generate $2 of sales. Make sure your company's PPC ads are worth the investment at the end of the day. Any PPC companies Austin, like OMG Austin, can handle PPC ads for your company!
Learn more by contacting us today for a virtual Zoom meeting!
Contact Us
We want to hear from you, so what are you waiting for? Contact us today.
Get In Touch
Share this post
Comments