UPDATED: White hat versus black hat seo
UPDATED: White hat versus black hat seo
/images/uploads/blog/OMG-Austin-04.15-Blog_.jpg
Omaha Media Group
https://www.omahamediagroup.com/images/uploads/monster_gallery/Omaha-Media-Group-Black.jpg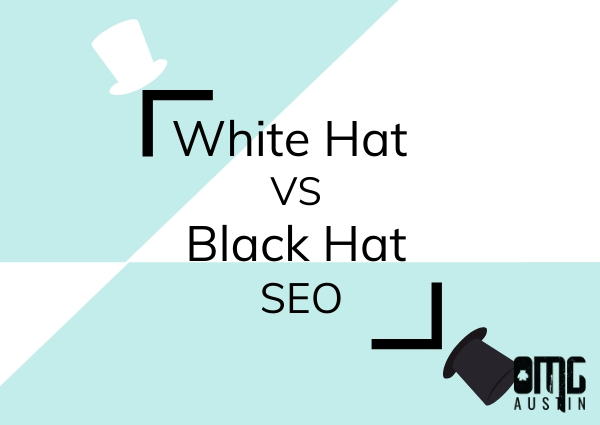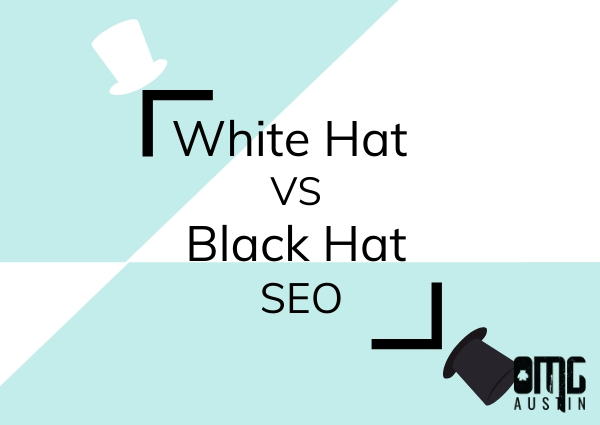 When it comes to life, there is usually a right way to do something and a wrong way. This is also true when talking about search engine optimization.
The battle of the hats; white hat vs. black hat. Both are techniques used when trying to improve a website search engine ranking. But which one is the right way and which one is the wrong way?
It's important that your Austin search engine optimization is being done correctly and efficiently. Learn the difference between white hat seo and black hat seo.
White Hat SEO
White hat seo is the correct way to optimize a site. A white hat agency Austin follows the guidelines set in place by search engines such as Google. It follows search engine guidelines and creates a long-term plan to withstand any search engine updates. There are over 200 ranking factors in place when it comes to ranking a website, and black hat SEO tries to speed up the process and cut corners.
White hat SEO targets a human audience rather than a search engine. Usually, white hat seo includes using keywords, keyword analysis, doing research, rewriting meta tags in order for them to be more relevant, backlinking, link building and writing content for human readers.
Going a little more in-depth, when doing white hat SEO, it is important that you are creating quality content and adding it regularly to your site. A white hat agency Austin expert always tells companies that search engines want content that is unique. This shows search engines like Google that your site is unique and appropriate to display, and will appear more valuable to those looking at your site.
Researching keywords and utilizing them across your content is very important for your Austin search engine optimization. When researching, you want to find keywords that are both short and long tail and relevant to your site. You want to utilize these keywords across your website as well, including blogs, page titles and headings.
Black Hat SEO
Black hat SEO is all about breaking the rules. This technique does not follow Google's search engine guidelines, and is more of a short-term way of doing search engine optimization. This style is breaking the rules, and in a way, it's trying to trick Google. Google is a multi-billion dollar company, good luck tricking them!
People use black hat SEO techniques to get higher search rankings. It primarily focuses on just search engines and not human audiences, which is not what you or Google wants.
Techniques used in black hat SEO include: hiding text, cloaking, stealing content, automatic article spinning, link farms, purchasing links and blog content spamming.
When a SEO agency guarantees you ranking and leads in days or weeks, this is a clear sign of black hat SEO strategies. All of these are used illegally, a consequence is being banned. When black hat SEO is continued to be used over time, it can result in a company's website being black listed from Google. This means that this company has to completely start again. A whole new website, domain and even more!
To conclude, there are two different techniques you can choose from when doing SEO. White hat SEO is much more productive in the long run and is perfectly legal. Understanding keywords, how to use them and how to choose them will help boost your Austin search engine optimization rank!
On the other hand, black hat SEO is not the technique choice that we advise. Not only is it illegal and wrong, but it will not benefit you in the long run.
At OMG Austin, we are experts when it comes to everything SEO! We utilize white hat SEO techniques for all of our clients by researching keywords and utilizing them across all content. If you are needing help with your Austin search engine optimization, give us a call!
Contact Us
We want to hear from you, so what are you waiting for? Contact us today.
Get In Touch
Share this post
Comments