A Successful Digital Marketing Campaign!
A Successful Digital Marketing Campaign!
/images/uploads/blog/OMG-Austin-06.29-Blog_.jpg
Omaha Media Group
https://www.omahamediagroup.com/images/uploads/monster_gallery/Omaha-Media-Group-Black.jpg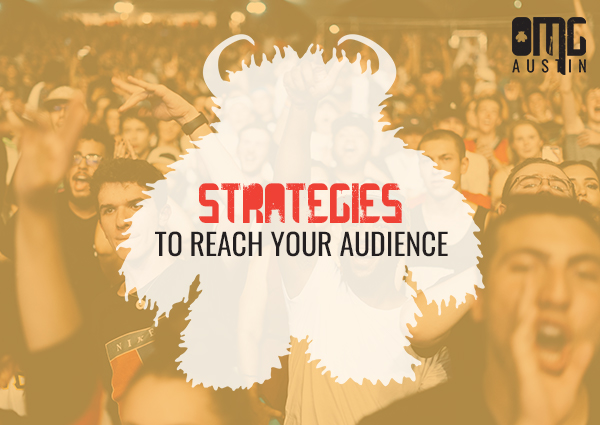 Are you promoting a new service or product and want people to know all about it? A great way to do this is through the use of of digital marketing strategies! First, you will want to start a digital marketing campaign. Let's get ready to launch that new service or product!
Always Determine Goals and Objectives
Before beginning anything relating to your business' campaign, the first goal is to determine your ultimate goals and objectives. This is where the initial planning comes into play as well as identifying any potential issues that might arise down the road.
If you want to sell services or products, figure out logistics such as:
Target Audience
Social Media Marketing
Digital/ Blog Marketing
Finally, always have ROI as the end game.
Once you determine this strategy, bring it to OMG Austin, the leading digital marketing agency in Austin so we can hone your goals and objectives to make them a reality.
Know Thy Enemy Y'all
Your enemy can make or break your business. You know the saying, "Keep your friends close and your enemies closer?" Stick to it.
You want to see how they are doing with their own digital marketing campaigns. Who is their target audience? Are they using social media and digital marketing correctly and effectively?
Are they ranking higher than you in SEO? You want to know the smallest of details, such as how many followers they have, how much engagement they achieve, and all of the numbers you are seeking to compare in your own business.
When it comes to digital marketing, Search Engine Optimization (SEO) keywords are at the heart of digital marketing campaigns. This is because keywords help to reach your target audience when they search for services in Google.
Keywords help identify common phrases and words that associate with your product or service. For example, "digital marketing" would be a keyword for OMG Austin.
It is important to keep up to date with keywords. The moment a keyword is no longer at the top of the rankings is the moment you drop. \
It's important to know that this process is not just a "one and done" digital marketing strategy.
Old Marketing Strategies Are Still Relevant
So, instead of print media you are using social media applications. This does not mean all of your old marketing knowledge just gets tossed away. You will still want to integrate the old with the new.
The problem isn't always that your marketing is terrible, but because you have not adapted to changes in the industry. You still understand the basic concepts of establishing target audiences, marketing strategies, and more.
It will just be a matter of trading television advertisements in for Pay-Per-Click (PPC) ads on Google.
Instead of an overhaul, think of it as swapping an old marketing strategy for a new version.
What Is Working For You?
One question that can be difficult for a business to come to terms with is, "what is not working?" It is easy to avoid adapting to new marketing strategies because you have always done the same thing and it has always worked before.
Find all of this to be way too much for you right now? That's why we are here to help.
All of the digital marketing strategies we talked about above pave the way for the best digital marketing campaign possible. Sure, you have a website and write a few posts here and there, but you need to expand your brand awareness.
OMG Austin is a digital marketing agency in Austin, and can provide these services to you. Contact us today!
Contact Us
We want to hear from you, so what are you waiting for? Contact us today.
Get In Touch
Share this post
Comments