Digital Marketers, how to manage productivity
Digital Marketers, how to manage productivity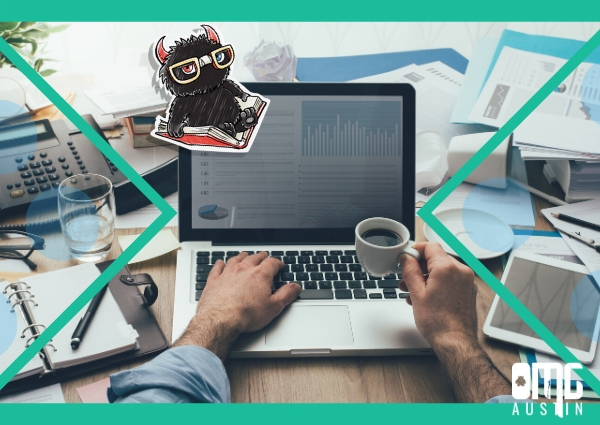 How productive is the average person each day? It is estimated that out of an eight hour work day that employees are only productive for two hours and 53 minutes a day. In the business world, productivity is a critical notion when it comes down to decisions and employees. In marketing, digital marketers and marketers often hear the word productivity often.
This could be because the post X goes out at 10, but I've got a meeting at 10:30 until 12:30 and then I've got to do Y and Z and double check this but Instagram, Facebook, LinkedIn and Twitter keep buzzing! It is a lot and this can make people less productive as they assume.
So, as the busy season is here, how can marketers keep their productivity high during the most wonderful time of the year?
Drill down meetings
Marketing and meetings go hand-in-hand. This is because in marketing there is a reviewal process, brain-storming, management and business meetings and client meetings. You cannot publish a post or email campaign without an approval process, no matter what the process is, there is always a meeting involved or several emails which can sometimes turn into a phone call.
On average, employees attend 62 meetings every month and report that 50 percent of these meetings they attend are wasteful. What do we love saying after one of these meetings? We survived another meeting that should have been an email. Yup, if you can dial down the meetings to increase time to work on campaigns, social media posts and project then do it! This is what you should be spending more time on!
Put the phone down!
You are a digital marketer, which means you are always on your phone, something on Twitter might be trending! (We are making assumptions here, if that does not pertain to you, well done!) The average person is on their phone at least four hours a day. Yes, even during an eight hour work day.
This important but small distraction could be stopping you from finishing that small task that has been on your list for weeks. The digital world provides so much knowledge but also provides so many different distractions. Once in your zone, stay in that zone and finish the task. More than likely, that text message or Twitter message is not that important.
Get on a routine
Marketers and employees are creatures of habit and these habits help to set up productivity. A good schedule and system can help to save time, increase accuracy and allow a marketer to be punctual. A routine is discipline. You know every week this habits on Monday and Friday. You have a weekly meeting on Monday but X project needs done so you will have to come in early or stay late. Get on a system and have overflow days for when your routine is ALL messed up.
Do not get into a routine
Now, hear us out. We mean a routine as in the content that is being published for blogs or social media content. Certainly you should have an optimized workflow, but just because you started posting tips on Tuesday, does not mean you cannot try something new. Often times, as marketers, we get tunnel vision and we know what is best for a client.
Once it gets to the moment where the content is no longer exciting, is very minimal and nothing can change to a different day, it is time for an intervention. The digital world is spontaneous and sometimes you have to scrap an entire day's worth of posts because of an event.
Always try to create new and engaging content. Yes, X post worked best and continuously does but what about trying a new method? The results might surprise you.
You cannot multitask
Every human out there thinks they can multitask. We have a secret, we cannot multitask. Stick to one thing at a time, do it well and move onto the next task!
The digital world is fast paced and does not slow down for digital marketers. These are small but efficient tips when it comes to being productive at work!
Contact Us
We want to hear from you, so what are you waiting for? Contact us today.
Get In Touch
Share this post
Comments