How to keep your site secure in 2020
How to keep your site secure in 2020
/images/uploads/blog/OMG-Austin-05.02-Blog_.jpg
Omaha Media Group
https://www.omahamediagroup.com/images/uploads/monster_gallery/Omaha-Media-Group-Black.jpg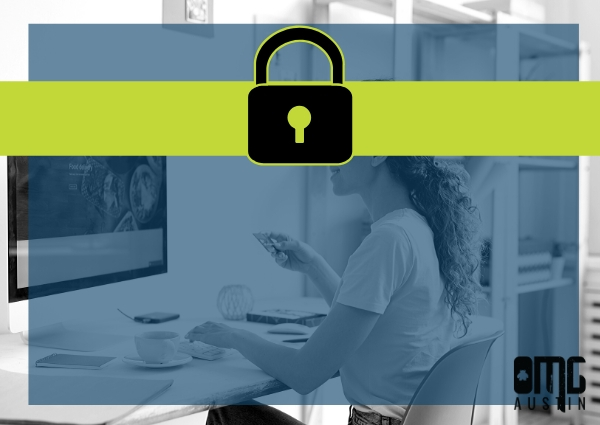 43 percent of cyber attacks are on small business websites! This research shows that almost half of all cyber attacks target small businesses. Why would that be? This is because a number of small businesses assume that they are too small for a hacker to care about them, but in reality, this lack of security makes it that much easier for a hacker.
Not only does a company need to keep a close eye on their marketing and sales efforts, but also on their online security. Cyber-security threats are likely to become increasingly advanced this year, and consumers are aware of security threats.
Here are a few essential tips from our Austin website development team for how to make my website secure in 2020:
A website is a company's online business card, and consumers are making a first impression about a company the moment they land on its website. While there are plenty of CMS systems out there such as WordPress, SquareSpace or hundreds of others, the issue lies in the fact that they are prone to hacks and security breaches.
The world's largest CMS is WordPress; while it allows for DIY websites, this CMS has the largest number of breaches out of all CMS systems. Our Austin website development company always tells clients that WordPress is a viable option for smaller budgets, but it does not protect you from the SEO havoc and security issues that will occur.
Our suggestion is to always have one of our developers code a website on ExpressionEngine because it is one of the most secure out there!
2.

Address cyber-security issues immediately

Cyber-security issues can cause a lot of harm to your company's reputation, which is one reason why you need to address cyber-security issues as quickly as possible.

Out of date software is one of the leading causes in cyber-security issues. When Wifi is not locked down or a website is no longer secure, it can cause breaches in a system.

Any breaches of security can result in serious harm to the finances of the company and your customer's personal data that is being stored on the website.

If a company notices even the smallest of breaches, it is imperative to address the issue and learn how to solve it in the future. How can this be done? With the next two bullet points in place!

Hypertext Transfer Protocol Secure (HTTPs) is one way on how to make any website secure for personal blogs to company websites. This is because this is an internet communication tool that explains to consumers that the website is secure or not secure to share information and data on. This ensures that there is an extra layer of security on the backend of the website that will safeguard against cyber attacks and security breaches and how to do this is with a SSL certificate.
4. SSL certification
An SSL certification is the reason why the HTTPs it states, "secure" or "not secure". Yes, every company needs a SSL certification and without it, anyone can access your website!
As GoDaddy explains it- an SSL certification is the windshield in your car. This is the bridge between the safety of inside your vehicle and the highway. Even the smallest of cracks can start to break a windshield even more over time. The same thing happens when a website's SSL certification expires. Our Austin website development experts update SSL certificates each and every year for all of our client's out there!
Those are four ways that our experts suggest handling how to make my website secure!
We can improve your site's security
Not only can we give you tips that will make your website more secure, but we can assist you in designing a website that is as secure as possible. Contact us today by filling out the form below!
Share this post
Comments