Instagram Reels guide for businesses
Instagram Reels guide for businesses
/images/uploads/blog/OMG-Austin-03.29-Blog__1.jpg
Omaha Media Group
https://www.omahamediagroup.com/images/uploads/monster_gallery/Omaha-Media-Group-Black.jpg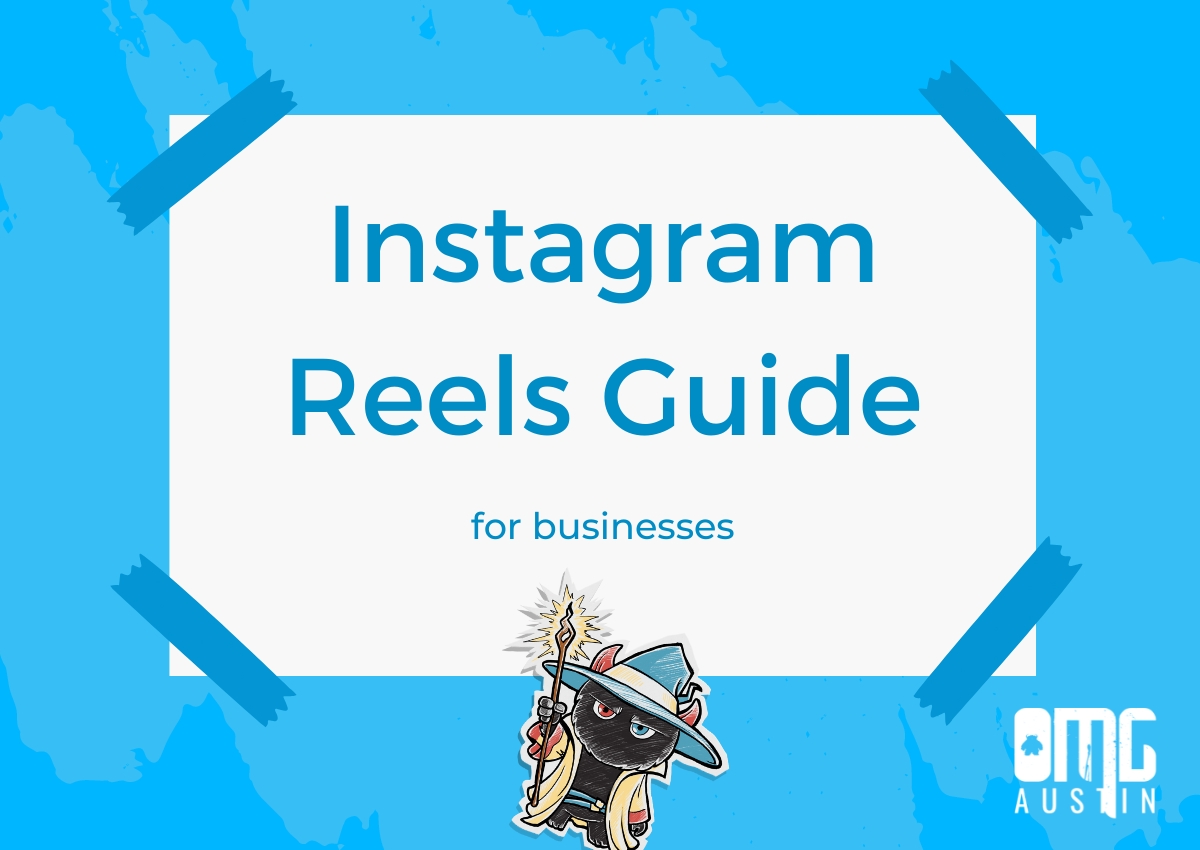 Instagram has over 2.35 billion monthly active Instagram users. It ranks fourth among the most popular social networks. This social media app continues to gain popularity and add new features.
One of the latest features is Instagram Reels, which is Instagram's answer to compete with TikTok. If you want to learn how to create Instagram Reels for companies, check out this guide our Austin social media marketing company team put together.
What are Instagram Reels?
Instagram Reels are full-size vertical videos that can be up to 90 seconds long if you record them in the app or 15 minutes long if it is a pre-shot video. These videos are not like Instagram stories which only last for 24 hours. Reels allow users to edit videos directly on the app. Users can add audio from an extensive library, filters, text and special effects.
The benefits of using Instagram Reels
Boost engagement
If you want to boost your Instagram engagement, then you should start creating Instagram Reels. A report found that Reels get 22% more interaction on Instagram than a standard video posting. More and more people want to see short-form video content from brands.
Instagram algorithm loves Reels
Aside from cute cat pictures, Instagram seems to really love Reels. This app's algorithm pushes out Reels on explore pages. Which means that more people who do not follow you are more likely to see your content.
Allows brands to be authentic
Authenticity continues to be one of the top social media trends of 2023. People want to follow more authentic and transparent brands. Instagram Reels allows businesses to show a personal and authentic side of themselves.
Budget-friendly
Unlike other video marketing types of content, Instagram Reels does not require high-end videos. All you need is a smartphone and lots of creativity. The more authentic and raw the content, the more likely people are to engage with it.
How to create an Instagram Reel
Now that you know the benefits of creating Instagram Reels, it is time to make one. Our Austin social media marketing company is here to share some simple steps to creating an Instagram Reel.
Step one: Click the plus sign and record
To get started, click on the plus sign on the app. From there, you can record your video or upload existing footage.
Step two: Edit your reel
Instagram makes it easy to edit your video. You do not need to use another app. It allows you to trim video clips, sync to audio, slow or speed up clips. Users can also add text, stickers or draw on their videos.
Step three: Choose audio
Audio is a big thing for Reels. Adding audio to your videos can expand your reach. You can choose audio from their extensive audio library. Not sure what audio is trending? Then spend a few minutes scrolling through Instagram's Reel feed.
Step four: Adjust your settings
After your video is all set, you want to adjust the settings. You want to add a caption, hashtags, location and choose a photo cover. Instagram allows you to edit a Reel cover, select a frame from the video or add your own picture.
Step five: Post your Reel
Before you hit the post, decide if you want that reel to show up on your Instagram feed or Facebook page. If you do, then make sure those settings are added. Instagram also allows you to schedule these videos directly on your page.
Are you looking for an

Austin social media marketing company?

Hire OMG Austin! We provide social media marketing services for companies, no matter their industry. Our team can help you focus your efforts on running your business while we focus on your social media management to scale your organization globally. Contact us today!
Contact Us
We want to hear from you, so what are you waiting for? Contact us today.
Get In Touch
Share this post
Comments