SEO strategy for healthcare providers
SEO strategy for healthcare providers
/images/uploads/blog/OMG-Austin-03.22-Blog__1.jpg
Omaha Media Group
https://www.omahamediagroup.com/images/uploads/monster_gallery/Omaha-Media-Group-Black.jpg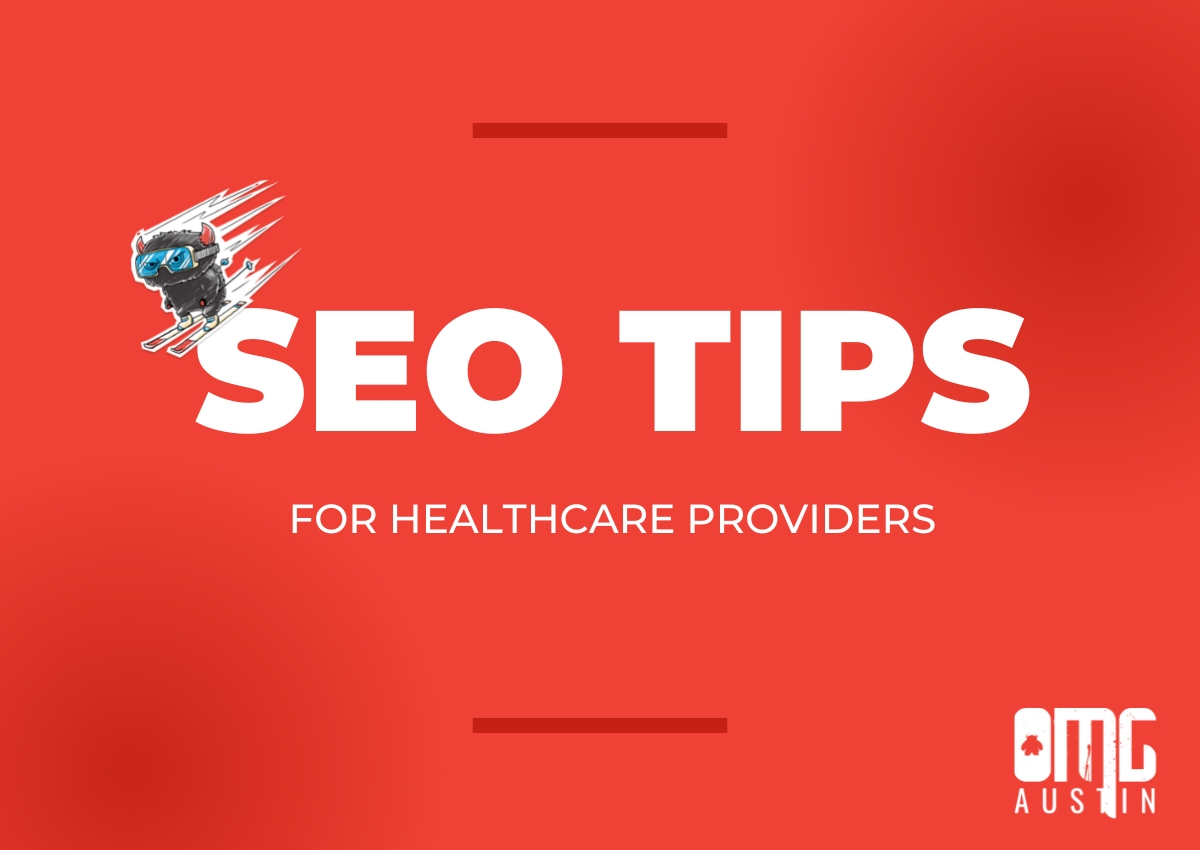 If you are a health care provider looking for a way to get your website in front of potential patients, then you need to be using SEO. This digital marketing strategy optimizes your website to increase its ranking on search engine results pages (SERPs).
Sometimes this strategy can be referred to as health care SEO, which just means the strategy is tailored to fit the needs of the health care provider. SEO provides health care providers with tons of benefits like growing their patient base, showing up on local searches and rising above the competition.
If you want to start using SEO or improve your existing strategy, give our SEO Austin Texas team a call and use these tips.
SEO tips for health care providers
Improve your website's user experience
One factor that Google takes into account when ranking a website is its user experience. Two very important metrics that matter when it comes to SEO are the bounce rate and page dwell time. The bounce rate is the percentage of visitors who leave your website after viewing only one page.
A page dwell time is the amount of time users spend on a certain page. If you notice that your website has a high bounce rate and low page dwell time, then you need to improve your website's usability. You can make your overall website experience better by:
Increasing site speed

Providing straightforward navigation

Using a universal design

Improving accessibility
Create quality content
An important part of any SEO strategy is writing high-quality content. Providing genuinely helpful and well-written content will ensure that Google shows your web page to other users. Search engines give your content quality a lot of weight. When writing content, you want to make sure it is thorough, high-quality and accurate.
You can provide quality content by creating a blog for your health care website. This can become a resource that patients and other organizations can refer to, and it can help you become an industry expert. Plus, this helps with backlinking, so other companies can link back to your work and increase your website's authority and trustworthiness.
Don't forget to use local SEO
You want people who find your website to visit your office. You can reach these local people by using local SEO. This kind of SEO strategy is the process of optimizing your website to increase local traffic, visibility and brand awareness. Our SEO Austin Texas team suggests there are several ways you can do local SEO.
A couple of good strategies are adding local keywords and using a Google Business Profile. Local keywords can ensure your website's content shows up with certain local terms. Google Business Profile is another way to boost your local visibility - it suggests your business to search engine users and people looking at maps.
Hire an

SEO Austin Texas professional to handle your health care company's SEO!

If you need extra assistance handling your company's SEO, contact OMG Austin! Our team of SEO experts can provide you with the best on-page and off-page SEO services. Contact us today to learn more about our SEO services.
Contact Us
We want to hear from you, so what are you waiting for? Contact us today.
Get In Touch
Share this post
Comments