SEO trends for 2023
SEO trends for 2023
/images/uploads/blog/OMG-Austin-01.25-Blog__1.jpg
Omaha Media Group
https://www.omahamediagroup.com/images/uploads/monster_gallery/Omaha-Media-Group-Black.jpg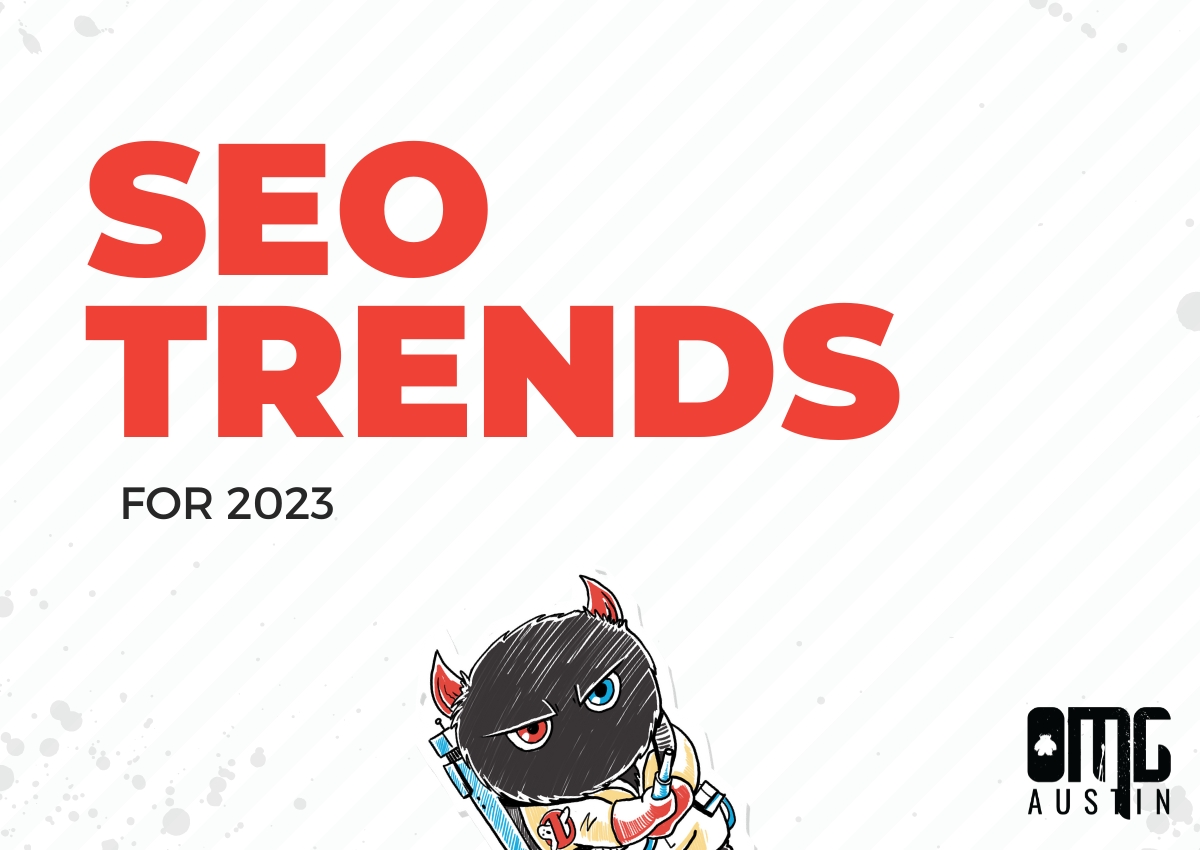 Yes, SEO Austin Texas experts believe that SEO is still relevant in 2023! How else are people going to find your products or services when searching on search engines? According to a report from BrightEdge, 68% of online experiences begin with a search engine. So if your website is not showing up, your potential customers could be going to competitors.
The best way to get your website to show up on search engine results pages is by using an SEO strategy and staying on top of SEO trends. Take a look at just some of the SEO trends our SEO Austin Texas experts predict we will see in 2023.
SEO trends for 2023
Optimize your video content
Video will continue to be a social media trend for 2023, so you should be optimizing your videos for SEO. Search engines, like Google, have rolled out features that help users find the information they are looking for with videos. You can use TikTok or Youtube to upload your videos. Make sure these videos are related to your industry, services or products. Add these videos to your website and add keywords when labeling your videos. It's also important to also note that nearly 40% of Gen Z prefers using TikTok and Instagram for search over Google.
Updating old content
Refreshing your old website content is not something new. Updating old blogs and web pages helps improve your website's ranking on search engine results pages and keep the content on your pages relevant. It is even more important now than ever with Google's recent update, called the December 2022 Helpful Content Update. This update's goal is to help people see more original and helpful content that is written for people by people. Keeping your content updated can make sure your content does not get buried by Google's algorithm changes.
A.I. created content
In 2022, we saw the rise of auto-generated content created by artificial intelligence, also known as A.I. Although many people try to steer away from it, experts predict that in 2023 you can expect to see more AI-generated content. The question is, will this kind of content be safe for Google's recent update? The answer is yes; it is safe. It can help save marketers lots of time because it can help create content outlines and generate content ideas.
Changes to the CTRs
The next expected trend for 2023 is changes to CTRs by SERP positions. When you search on Google, it will give you the response to what you are looking for without having to click on the site. That is all because of Google's instant answers feature, which is trying to keep users on Google rather than going to other sites. For users, it means they get results easier and faster without having to do too many clicks. However, for companies, this means fewer users will actually click on their sites. Experts predict that this trend will continue into 2023, and companies should try to use Google's business tools to increase the likelihood of clicks and Google prioritizing their content.
Hire one of the best

SEO Austin Texas companies!

If you want to start an SEO strategy for your business or improve your existing one, hire OMG Austin. Our company can help you integrate these SEO trends to fit your company's goals. Contact us today to learn more about our SEO services.
Contact Us
We want to hear from you, so what are you waiting for? Contact us today.
Get In Touch
Share this post
Comments