What are backlinks?
What are backlinks?
/images/uploads/blog/OMG_Austin-10.19-Blog_.jpg
Omaha Media Group
https://www.omahamediagroup.com/images/uploads/monster_gallery/Omaha-Media-Group-Black.jpg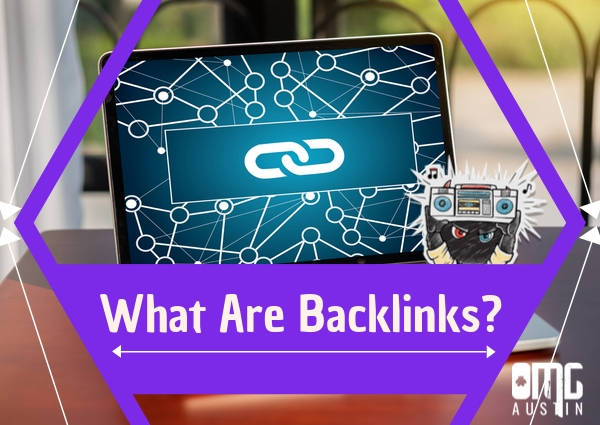 There are over 200 factors that search engines such as Google take into consideration when ranking a website; however, the number one factor is backlinks. The SEO industry might fluctuate and change tactics over the decades or century, but one thing has remained constant, backlinks.
Backlinks can also be called inbound links, and are created when one website links back to another website. These links come from other domains that point to a page on your website. A perfect example is blogging content. A company finds your blog about backlinks on Google. The company uses your blog to link back to their website. It can be as simple as that, but our Austin SEO Company also uses other backlinking strategies to help a website rank in Google.
Now, our experts are here to say that not all backlinks are great backlinks. A website with a higher ranking on Google has built trust, credibility and authority with Google is better to use as a backlink rather than a website that seems spammy.
How do they work?
Any SEO companies all over the U.S. understand that Neil Patel is a credible industry leader in the industry and SEO community. What does Patel state you need for backlinks to work?
Popularity
The more backlinks a website has the better. Yes, Google does like to use a popularity contest for those top ranking websites. A great example is Moz. Moz is a credible website and resource in the Digital Marketing and SEO world. Moz has over 21 million external links to their domain, aka 21 million backlinks! A great website to backlink to is Moz, depending on the content that is being published!
Why is Moz the perfect example? The website has a high domain which means the website is credible in the eyes of Google, there are 21 million backlinks and the website is 20 years old!
Quality over Quantity
Who would you rather contact you? The guy who just started his website and business or an industry leader? Our Austin SEO Company suggests that if a business or person who is an industry leader is contacting you for a backlinking strategy, reach back out. This will only help your overall ranking over time. It is about quality not quantity.
Bad news, if the link being used to backlink is not related to the content Google will find it.
All of this affects SERP rankings. What is SERP? Search Engine Result Pages are a way Google determines how high or low a website should rank. This is a key component in backlinking strategies. The higher you rank in SERP, the better a website will perform, the better the website performs the more people will click on the website.
If your website is backlinking to spammy websites, using Black Hat SEO strategies or just going crazy with backlinks Google will get you with the next Core Algorithm Update!
Relevance
If a company is backlinking to WordStream and the company is in the investment banking world, Google will say, "no way Jose!" The backlink needs to be relevant to the industry that it is linking back to.
Backlinks are one of the top strategies to help a website build credibility over time and rank in Google! For more information on our backlink strategy, contact our Austin SEO Company today!
Contact Us
We want to hear from you, so what are you waiting for? Contact us today.
Get In Touch
Share this post
Comments