Social media marketing strategies for small businesses
Social media marketing strategies for small businesses
/images/uploads/blog/OMG-Austin-06.27-Blog_.jpg
Omaha Media Group
https://www.omahamediagroup.com/images/uploads/monster_gallery/Omaha-Media-Group-Black.jpg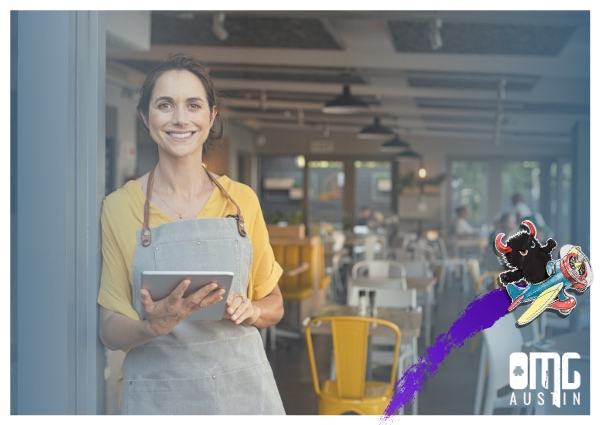 Social media is everywhere and consumers spend a minimum of two hours and 24 minutes per day on the Internet scrolling through various social media platforms. With so many companies turning to social media to market their products and services, how can a small business break through the noise?
It is imperative that a small business starts with hiring a social media marketing agency for small business that can help with their overall digital marketing strategy! This is because an agency is able to get branding together, unify it, do market research and analysis, provide unbiased opinions and get your business in front of the right audience!
Many small businesses struggle to incorporate social media into their digital marketing campaigns because they are afraid that the time and effort of social media marketing will not outweigh the costs! So, why exactly should a small business not only invest in social media marketing, but in a social media marketing agency for small business?
Why social media marketing?
From Snapchat to TikTok, social media platforms all provide a consumer with different content that they want to consume! Social media helps a small business increase their brand awareness and continue to build brand equity. With millions of users around the globe daily, there is a community and audience out there who is searching for your small businesses' products and services!
Therefore, if you aren't using social media to market your brand, you are missing out on thousands of potential customers. But, it is important to understand that not everyone is your audience. Your audience is a specific segmentation of who is purchasing your products and services.
Here are some social media strategies you can utilize in your small business.
1. The right platforms
As a small business, it is even more critical to market your products and services on the best social media platforms! Whether your audience is Millennials, Generation Z, Generation X or Baby Boomers, it is important to use the social media platforms that they are utilizing. It is not enough to simply start an account and call it a day, there has to be an ultimate strategy behind each post!
2

. Create a community for your audience

Once the right social media platforms have been chosen, it is important to make sure to find the right voice and content that should be published! Consumers are wanting authenticity from companies more and more. Consumers want to see faces and feel that the company is transparent with their postings!

One of the biggest misconceptions with social media marketing for small business is that followers are the most important factors in social media marketing, but the real thing is, followers only matter for a small business who is creating a community!

This can be done by making social media marketing more interactive and personal!
3. Be yourself!
Sure, there are hundreds of big brands and companies that have social media marketing strategies in place, but what makes your small business so different? The atmosphere? The culture? The best work in the town? The best products? No matter what the difference is, be authentic, be you!
Focusing on the right social media channel ensures your efforts reach the right audience who can take action and drive conversions.
Share this post
Comments