The Importance of Customer Reviews
The Importance of Customer Reviews
/images/uploads/blog/Texas-Media-Group-07.11-Blog_.jpg
Omaha Media Group
https://www.omahamediagroup.com/images/uploads/monster_gallery/Omaha-Media-Group-Black.jpg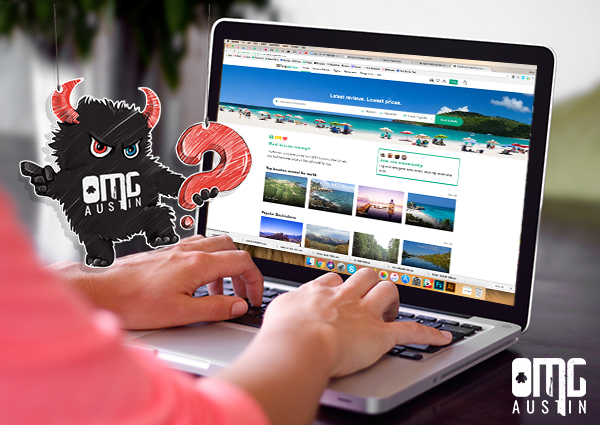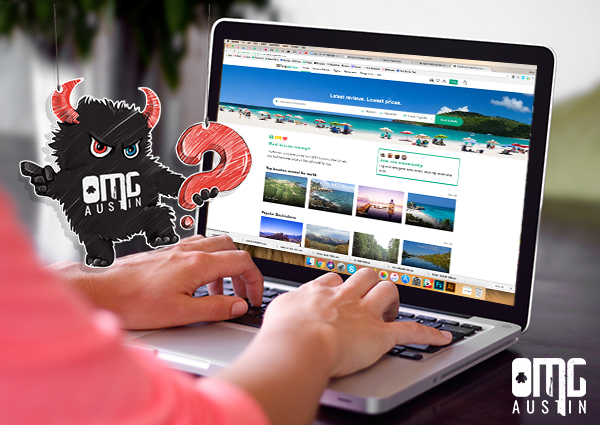 The customer is always right, right? Exactly. So, ask them to share their experiences with your service, business, and product with others.
Customer reviews are a great way to show your credibility and increase your traffic to social media and your website. Many potential customers will actually search out your online reviews and testimonials before interacting with your business.
Provide Your Company With Credibility
Yes, your product or service is the best on the market because it is YOURS. No business is going to tell a potential customer that their competitor's product or service is better.
How do you let potential customers know your product or service is legit?
Simple - testimonials and customer reviews. This builds your credibility in a simple way.
It shows potential customers real statements from people who have used your services and products. It can back up what you are saying.
As Search Engine Land states, "88% of consumers trust online reviews as much as personal recommendations." Testimonials can be anything from videos to Yelp reviews. As long as it is coming from a client, people will trust it.
Grab Attention on Social Media
A review on social media is so important! A business can incorporate this into their social media strategy.
A simple post of a review from someone who have used your services or product can show credibility and bring more people to your website.
You want to keep an eye on your reviews. It's important to respond to reviews because it will help you engage with your audience. (Which is a big part of social media marketing).
Plus, responding to reviews helps with your customer service 101. It also gives the customers the sense that you care about their feelings and needs.
If you're unsure how to maintain all of this, a digital marketing Austin company, like us, can help!
Furthermore, a review can help you in the Google Search Engine world because it can be searched. For example, if we search a great pizza spot in Austin, Texas - Home Slice Pizza. What comes up in Google?
Well, the first thing that comes up is their website. The second thing is the menu. The third is Yelp reviews, and following the Yelp reviews are even more reviews.
This is great for local SEO strategies and digital marketing Austin strategies. Reviews help make your company searchable on Google without someone having your website URL.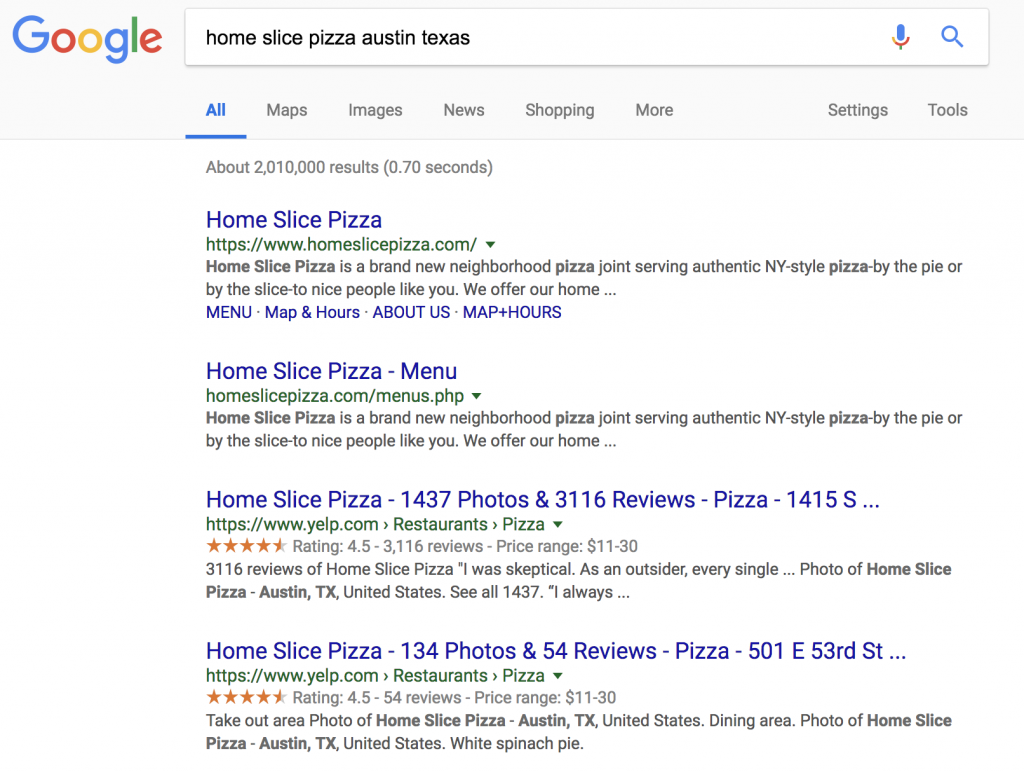 The number one thing you never want to do with customer testimonials or reviews is make them up. This will ruin your credibility with potential customers.
How do you get customer reviews? Simply ask your customers! You can create a number of accounts on social media made for people to review services, businesses, and more.
Not sure how to get your customer reviews and testimonials on your website? At OMG Austin, we can help!
Contact Us
We want to hear from you, so what are you waiting for? Contact us today.
Get In Touch
Share this post
Comments