Why website traffic is important to understand for SEO
Why website traffic is important to understand for SEO
/images/uploads/blog/OMG-Austin-06.24-Blog_.jpg
Omaha Media Group
https://www.omahamediagroup.com/images/uploads/monster_gallery/Omaha-Media-Group-Black.jpg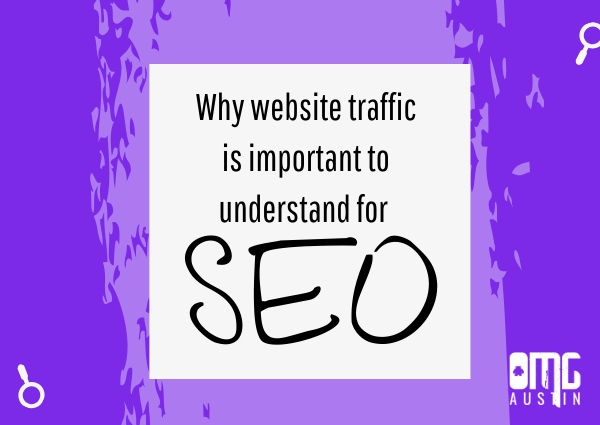 Who is coming to your company's website? How are consumers getting there? What pages are the top searched for pages? These questions and so many others are imperative for a company to understand because it gives a direct insight into what consumers are searching for on the website and the type of content that they want to consume.
In the early stages of SEO, a company could implement a dozen different search phrases onto their website and it would immediately start ranking; however, since those days with Penguin, Hummingbird, BERT and so many other core updates, a website can no longer do this.
The thing with website traffic is that a lot of website traffic is wonderful, but what are consumers doing on the website. If website traffic has increased, but overall, the leads and sales have decreased, it might be time to review exactly the website itself! Or if website traffic has increased, but it is the wrong audience, it could really mean nothing to the company itself.
This is why website traffic is important to understand and implement SEO strategies in place.
1. Where is traffic coming from?
The first step is to understand where the traffic is coming from. When an Austin SEO company like OMG Austin says this, we are asking for the browser and top pages.
If a company has a majority of their website traffic coming from Bing or other search engines, it is important to optimize the website for those search engines. Yes, Google is the largest search engine on the market, but each industry and company is different depending on their audience. It is important to always optimize for Google, but make sure to not neglect the search engines that are possibly bringing in the most traffic.
Another notion to understand is that all websites should be mobile friendly, but especially for a website that a majority of their devices come from smartphones! The usage of smartphones on search engines, such as Google, continues to increase and because of this, a website that is no longer mobile friendly will drop in ranking.
2. What are the top performing pages?
What content is getting the most website traffic currently? Whether it be a blog, service page or product, it is important to optimize these pages that are getting traffic without SEO in place! This content should be optimized for SEO and updated! What could make these pages even better? It could be as simple as adding 200-500 more words to the page, images or even videos!
Depending on the pages themselves, downloadable content and stronger call to actions can help to bring in more traffic and leads! This helps to boost conversions on the website and focus on the pages that are boosting traffic to the website! This gives an Austin SEO company insight into what type of content is critical and work around this!
Referral traffic is website traffic that is coming to your company's website from others linking back to it! Aka backlinks. Backlinks are also known as inbound links that are created when another website links back to yours.
There are different types of backlinks and referral traffic that is worth it, but always watch to see where it is coming from. A majority of traffic coming from a website such as "freetraffic.com" is not where a company wants its referral traffic to come from.
Traffic that is coming from a reputable website in the industry means that the content that is being published is content that is trustworthy and worth sharing!
This tells a company that their content marketing strategy is ultimately working! The important thing with backlink is that it is one of the 200 ranking factors that has been in place since 1998! The more referral traffic and the more backlinks only help your ranking!
Share this post
Comments