Augmented reality, ecommerce and searches
Augmented reality, ecommerce and searches
/images/uploads/blog/OMG-Austin-1.11-Blog_.jpg
Omaha Media Group
https://www.omahamediagroup.com/images/uploads/monster_gallery/Omaha-Media-Group-Black.jpg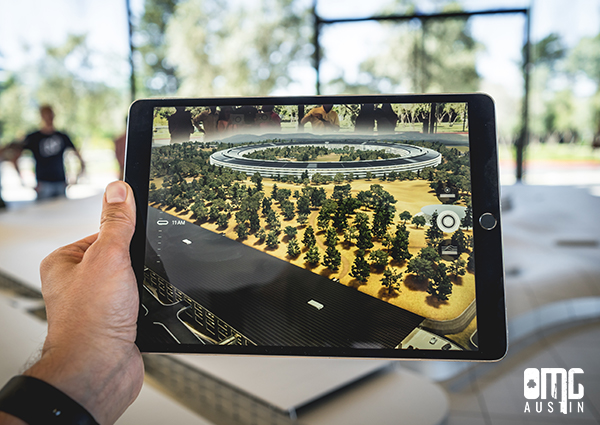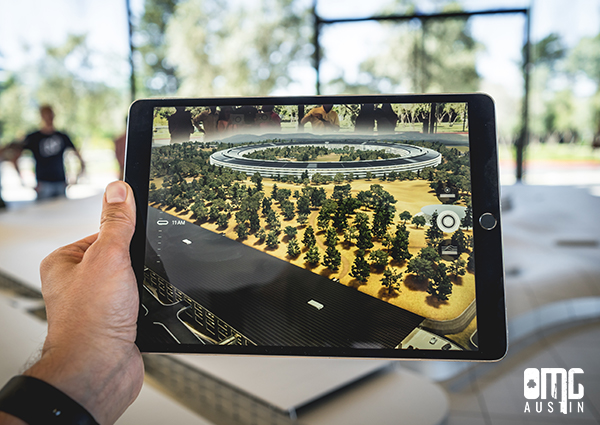 The face of search is changing with virtual reality, augmented reality and more advanced artificial intelligence. An old trend about to advance in digital marketing is visual search. While online shopping, are you afraid of buying a product because it might not look right? The model isn't the same size as you, so you fear the outfit would look different on you.
These are all vital concerns and questions when it comes to ecommerce; however, this can all be changed with image-based solutions and visual search.
Here are the newest visual search developments in place for digital marketing Austin in 2019:
Google officially released that the Lens image search options is going to be outlining a range of additions and innovations! These additions include the ability to identify more than one billion practical products!
More and more people are taking images of everyday items. Google's Lens feature has the capability of taking the photo of a customer's business card and adding this information right into your contacts!This system will work for a number of other daily tasks and necessities as well.
The Google Lens also offers the option of Style Search.Take an image of that cute end table at your friend's house and Lens simply searches for similar products! It's simple.
This feature also give products reviews, similar searches and prices much like through a traditional Google search.
As more and more people seek images for search engine results, the amount of search engine strategies and results will continue to grow!
With this comes Pinterest Lens. Still in beta testing, this new feature could ultimately change the way Pinterest works forever. The app features a camera icon linking images to related pins within Pinterest's own.
For example, if someone is searching for a recipe, they can take a photograph of the main ingredients you'd like to use, and Pinterest will search through its populated pins to find the most relevant recipes utilizing the ingredients you shared in the photograph.
Snapchat AR
In the newest sneakerhead addictions, Snapchat and Adidas have partnered together to let customers try on the newest releases before they even hit the storefront. The lens allows mobile users to virtually try on a new running shoe using augmented reality (AR).
This is the forefront of shoppable AR features. Over 70 million Snapchatters have used the AR lense for an average of three minutes everyday!
How this is changing digital marketing Austin strategies
Other brands, companies and ecommerce giants are working on bringing AR or virtual reality (VR) to their shoppers' everyday experience.
With the rise of AR and VR, this will change the way images are crawled and indexed on Google with new search engine strategies. All digital marketing Austin experts understand the importance of visual search now.
However, with these new changes, image pixels will matter even more than before. You'll still need to implement metadata, keywords, and appropriate titles in your visual SEO strategy..
A great example is the Google Lens. This allows a user to upload an image and search on Google for this specific image. This will allow the users to discover all the information about this product.
Why are customers and consumers using visual search more and more? Speed.
Visual search is quicker than typing into the search engine what they want to know more of. This speeds up the process of micro moments before a customer or consumer makes a decision.
Visual search can now review a product on the website before a customer has time to open their cell phone. Furthermore, 90 percent of information transmitted to the human brain is visual. Your brain is more likely to remember clothes, statistics and other facts with visual aids.
This will enhance and speed up the process of micro moments and marketing and continue to evolve the visual search already implemented into place by leading digital marketers. The main businesses who will benefit are retail and ecommerce. This will continue to change and develop a new landscape for businesses and digital marketing strategies.
Do you need your images optimized for Google Lens or Pinterest? We're experts at visual search! We'll help you! Send us a message!
___
Stay ahead of the advancement of artificial intelligence by getting your search engine strategies set in place. For more information, contact the leading digital marketing, Austin company.
Contact Us
We want to hear from you, so what are you waiting for? Contact us today.
Get In Touch
Share this post
Comments