How You Can Use Twitter to Boost Traffic to Your Website
How You Can Use Twitter to Boost Traffic to Your Website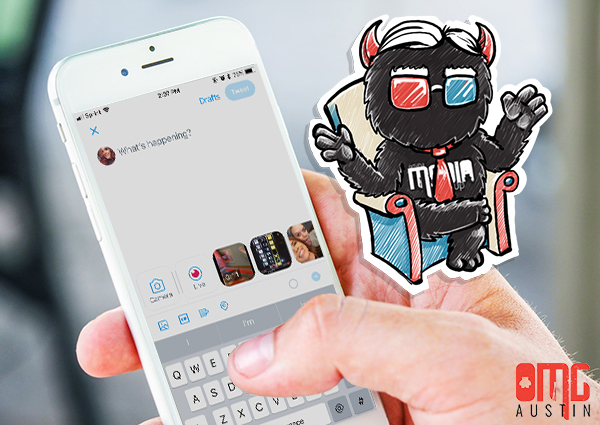 Social media marketing is the newest way for businesses to increase and grow their brand online. Social media is a great tool for targeting your audience and drawing others in to your brand.
However, there are so many different social media platforms out there, it can be hard to figure out which ones to use for your particular industry. All of them are used for different marketing strategies, but one that is great for posting daily updates is Twitter!
Tweet effectively to boost your web traffic to your business!
First thing is first ya'll, create a Twitter account. The sign-up process is simple and free. You want to make sure that your username is similar if not the exact same as your business, because this way when people search for your business on Google it will readily come up.
NEVER link your personal and business Twitter accounts together. Save yourself the hassle. (Just a little tip.)
Catch Your Audience's Eyes!
This is where your business has a chance to stand out from the competition. The idea is to use photos, videos, infographics, graphs, videos, and anything else that will grab attention in a good way!
On Twitter, viewers are used to short spans of information at a time. You want your photos to grab their attention and videos that last no longer than 45 seconds.
This way, viewers do not get bored and are left wanting more once the video has ended. Twitter recently updated their app to allow 280 characters instead of 140, but remember to keep it simple.
Does this seem difficult? This is where digital marketing Austin comes in to help.
Grab Their Attention Behind The Scenes As Well
Most of the time, if someone sees an interesting tweet, they will want to know the source. In this case, your Twitter bio could make or break you!
There are limited characters in this section as well, but make sure you have a bio to let customers know you are authentic and give them a glimpse into your business' culture. Make sure to use catchy adjectives and #hashtags.
For example, #Austin #DigitalMarketing #DigitalMarketingAustin are some hashtags our company would use to bring clients in the area to us. You can also add links to other accounts.
Make Sure to Use #Hashtags Strategically
Hashtags are huge on Twitter. Hashtags engage people and encourage them to participate in conversations or to check your Twitter page.
The key to using hashtags is to make them easy to find and relevant to your topic. Twitter is the perfect place to use hashtags because that's where they started and are continuing to be used.
Engage With Your Audience and The Public
A great way to bring more traffic to your website and engage with your audience is through polls on Twitter. You can create a short poll on a number of different topics related to your business.
This gives you real time results, lets your audience have a voice, and encourages them to visit your website. You can also tweet with open-ended questions. However, be careful with this approach because the answers can sometimes get out of hand!
At the end of the day, social media marketing is an important aspect for any business to focus on perfecting. If you would like to create a Twitter account, here at OMG Austin we can manage your Twitter and create the best digital marketing strategies for you.
We are the top digital marketing agency in Austin!
Share this post
Comments