UPDATED: How you can use twitter to boost traffic to your website
UPDATED: How you can use twitter to boost traffic to your website
/images/uploads/blog/OMG-Austin-05.27-Blog_.jpg
Omaha Media Group
https://www.omahamediagroup.com/images/uploads/monster_gallery/Omaha-Media-Group-Black.jpg
Social media marketing is an industry that is constantly changing from new methods of sharing content, social media apps daily to weekly changes and new apps hitting the stores each day, it can be difficult to keep track of everything.
While marketers find new apps that are perfect for their target audience, one social media app continues to be great to bring in referral traffic to a company's website!
What is referral website traffic?
Referral website traffic refers to website traffic that is coming from other websites. In this case the website is Twitter, but referral traffic can come from any social media app, website, backlinks, search engines, YouTube and alternative search engines. Referral traffic is critical for marketing strategies and campaigns because this helps to increase inbound traffic to the website.
This is important because inbound traffic can bring in more sales and lead generation opportunities to a company while increasing their website traffic! Yup, this can all be done with any social media app on the market if the marketing is done strategically.
Why Twitter?
Twitter is a great place to create a community that is fast-paced, allows companies to easily engage with their audience and bring in more website traffic!
On average, over 7,000 tweets are sent every single day on Twitter! While marketers decide on what social media platforms they should utilize based on their market research, Twitter is a great way to increase website traffic, gain a follower base and be more authentic because Twitter users want new, fresh updates!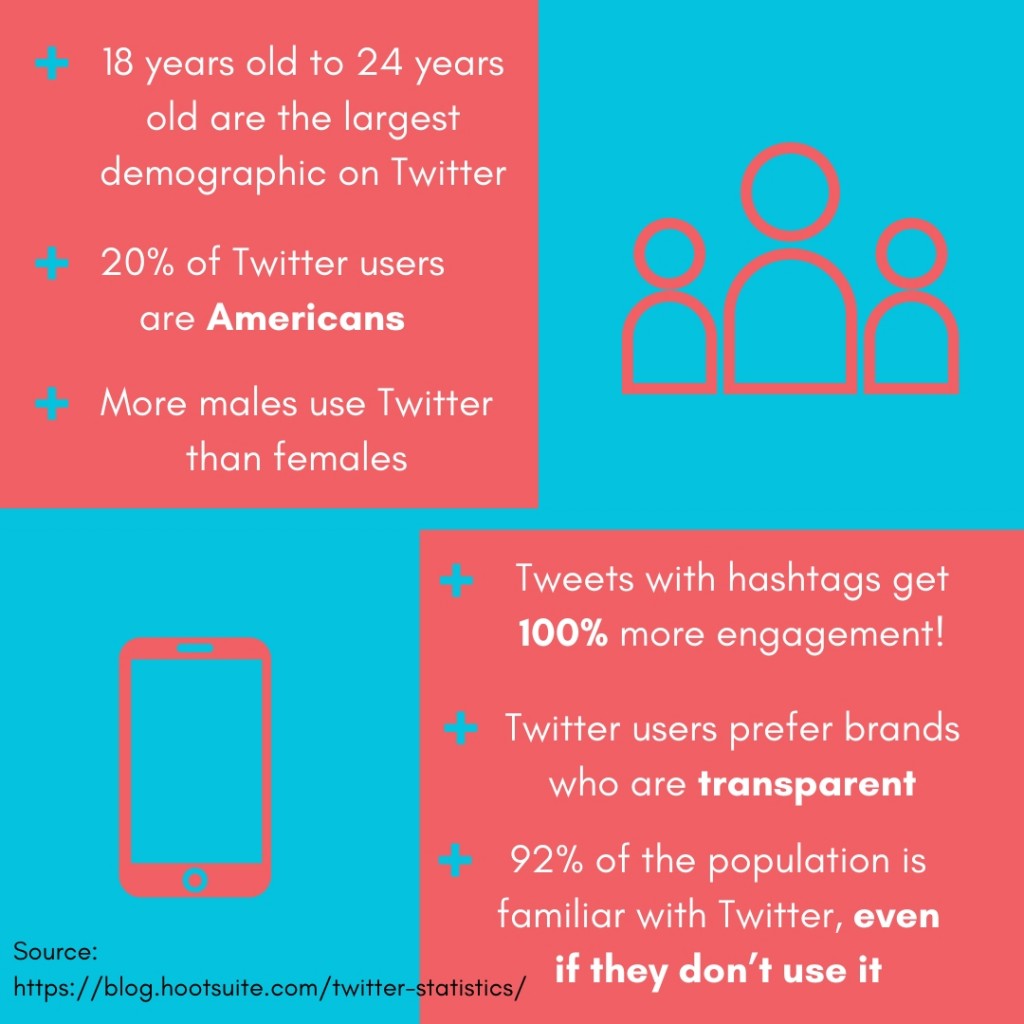 First, create an account!
First things first, it is important to sign up for an account! The thing with social media is that signing up for accounts is free and easy! You want to make sure that your username is similar if not the exact same as your company and your @ handle is just as simple. There is no need to make the @ handle different unless the handle is already being used by someone else. In that case, keep it as close as possible.
Here's our example from our Twitter page!
What type of content should be published on this platform? Our digital marketing agency in Austin Texas recommends that all content published should be what your target audience is interested in or searching for. Any company that has a Google Analytics account can find their interests within the "audience" section.
This can give a better understanding of why certain content outperforms others.
A digital marketing agency in Austin, Texas, should have their own platforms or software to be able to find out more information from the demographics of Twitter users to their geographical locations.
There are hundreds of different ways that agencies can find this information, but at OMG Austin, we have our own HootSuite platform called, Monstrous.Digital.
This graphic here tells us the type of information that our target audience finds more interesting and recommends that we continue to share this type of information!
How can we share information that the audience likes? Content marketing strategies!
Content marketing
Based on the graphs above and Search Engine Optimization (SEO) strategies set in place, a company should create content based on those notions. This is where your company has a chance to stand out from the competition. While content marketing strategy might seem a bit outdated, it is one of the best ways to bring in referral traffic!
It is important to create the content that audiences want to read and grab their attention, but how else can you grab the attention of your target audience?
Make sure to use #hashtags strategically
Hashtags are huge on Twitter. Hashtags engage people and encourage them to participate in conversations or to check your Twitter page.
The key to using hashtags is to make them easy to find and relevant to your topic. Twitter is the perfect place to use hashtags because that is where they started and are continued to be utilized. However, always remember that hashtags are sometimes short lived.
If a company is using a trending hashtag on Twitter, more than likely, you will have a few hours until that hashtag is no longer trending or used. This means that constant hashtag research should be conducted to get the content in front of an active audience.
A great way to bring more traffic to your website is simply engaging with your audience! Reply back to consumers, answer FAQs, post polls and even more to show that you are a real company who cares!
Oftentimes, when a company engages with their audience, this can lead to curiosity about the content that was shared or learn more about the company itself which leads to referral traffic!
Social media marketing on Twitter can be an important and effective way to bring in more referral traffic to a company's website.
If you would like to create a Twitter account, OMG Austin, a leading digital marketing agency in Austin Texas, can manage your Twitter and create the best digital marketing strategies for you!
Share this post
Comments