Six reasons for a newsletter
Six reasons for a newsletter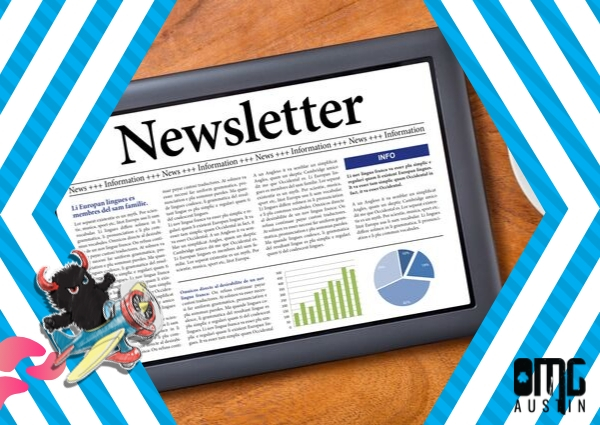 In 2022, there will be over 333 billion emails sent on a daily basis. 333 billion emails. Email marketing and email newsletters might seem like the dinosaur ages with Instagram, TikTok and YouTube reigning in the digital marketing world; however, email marketing continues to be a preferred marketing method for companies and in high-demand to this day!
Here are six reasons why a simple email newsletter could help a company's overall strategy.
What is the number one notion all companies are searching for when paying for a product or service? Is it cost-effective? A service or product that costs more and does not provide a decent return-of-investment might not be worth the investment.
It appears that year after year that companies are willing to spend more money on email marketing strategies because of the return-of-investment that it brings back. A number of companies approach a marketing agency Austin regarding their email marketing efforts because it works and is a good bargain.
Brand awareness
There are thousands of websites, social media accounts, blogs, news articles and so much content on the internet, but not having a digital presence in this digital world can ruin a brand. Who will find you? Americans are spending 12 hours a day using mobile devices, internet, laptops and so many other digital devices.
It takes about seven times for a consumer to start EVEN recognize your logo or business. It takes about 15 times before they start to trust you. 15 times. In this digital world, brand awareness and trust are two crucial notions to provide consumers.
This backed up opinion that easily turns into a fact. With 333 billion emails estimated to be sent by 2022, it is a no-brainer that everyone has an email. A person needs an email to sign up for social media, get promotions from E-commerce businesses and even sign up for GrubHub! The moral of the story is, if there is a consumer there is an email for that consumer.
Worth the investment
It is estimated that for every one dollar spent on email marketing efforts it can generate a $44.00 return-of-investment for a company. Spend one dollar and make $44? Count us in! Now, this is subjective to the email marketing and client, but it could be you!
Personalization
In a digital world, our marketing agency Austin experts tell companies to be personal as much as possible. This could be the difference between a real person in an image over a stock image. With email marketing, personalization could be a simply switch of "Hey followers, " to "Hey __, thanks for subscribing." It is the little things that can really make all the difference. It makes consumers feel as if the company cares about them and their subscription or dedicated loyalty to the brand.
Stay in touch
Yes, social media marketing is a wonderful way to stay in touch with consumers and clients, but sometimes an email newsletter just gives it a bit of a personalization. It is stated that consumers WANT to receive that branded newsletter the marketing team continues to send out each month.
Don't worry about being the annoying company because 49 percent of consumers want promotions sent to them from their favorite brands. All in all, if a business has created an email list with loyal email followers then send the dang email or newsletter.
Not sure how to approach the process of creating a template or following email marketing trends? Contact us for more help!
Contact Us
We want to hear from you, so what are you waiting for? Contact us today.
Get In Touch
Share this post
Comments