The 411 On Digital Marketing Lingo
The 411 On Digital Marketing Lingo
/images/uploads/blog/OMG-Austin-07.16-Blog_%281%29_.jpg
Omaha Media Group
https://www.omahamediagroup.com/images/uploads/monster_gallery/Omaha-Media-Group-Black.jpg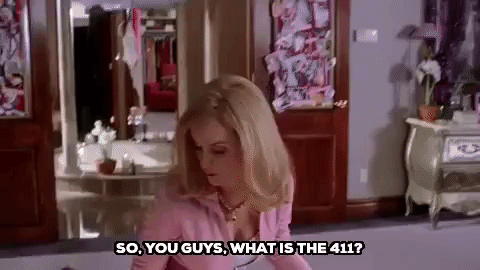 The digital marketing world can be an intimidating place for someone who's new to the game. What is common normal jargon for digital marketing Austin companies like OMG Austin, does not make any sense at all to a regular person!
Don't worry you aren't the only person facing a culture shock in this digital age. Anyone entering a foreign land initially finds navigating around the common language and everyday jargon to be very intimidating.
But, you can't keep navigating the digital marketing world without some understanding of what is going on.
It's best for your business and others who work there to understand basic jargon and acronyms.
In no particular order, let's decode the jargon that has been threatening you in your new digital marketing journey:
SEM is all about content. This is the marketing strategies you use to raise your rank on Google Search Engine.
How is this done? With PPC advertisements, which we explain more later, the better your PPC advertisements the better you'll do on Google.
This may involve paying your way up by buying keywords or Google Ads.
SEO: Search Engine Optimization
Search Engine Optimization is all about using keywords and getting the best organic growth on your website. You want your site to be on the first page of the Google Search Engine?
Keywords, quality content, and optimization! This is your bread and butter.
Yes, SEM and SEO are under the umbrella of strategies to rank in Google. However, the difference between organic and paid growth are night and day.
Keywords
You will hear this one a lot, but what does it really mean? You need to understand keywords to understand SEO strategies.
Start by getting inside your client's brains to figure out what they are Googling or what they think their customers would google to find their business. For example: digital marketing in Austin, Texas might be a keyword or digital marketing Austin could be another.
Research will help determine which of these keywords are actually being searched for. You'll then use these keywords to optimize your website.
Traffic
This term is a reference to the number of visitors and views your website gets. Your traffic is directly proportional to your SEM, SEO, digital marketing strategies and more.
These are persuasive phrases or instructions that push the reader to take action. They are usually used to get readers to click a link, subscribe to your emails, or buy a product.
Pay-Per-Click are the advertisements you see when you search something into Google. PPC ads show up on top of the organic search results.
If you search, "digital marketing Austin," an advertisement for OMG Austin or another company with similar services will likely appear.
Landing Page
A landing page is commonly used for SEO and SEM strategies. You insert your keywords to this landing page, for example your homepage or service page, or have your PPC advertisement go to this direct page.
They may be standalone pages that offer something or the first page to your main website.
ROI: Return on Investment
It means the amount you receive back after investing in your digital marketing campaign. If the ROI is lower than the money you invested then it is a signal to start a fresh strategy to reel in customers.
Now you know the lingo! Walk into that meeting with confidence knowing you'll understand what the marketing team is going to be saying! But, it's also okay to have questions. You can call us at OMG Austin anytime!
Contact Us
We want to hear from you, so what are you waiting for? Contact us today.
Get In Touch
Share this post
Comments