The difference between B2B and B2C digital marketing
The difference between B2B and B2C digital marketing
/images/uploads/blog/OMG-Austin-11.16-Blog_.jpg
Omaha Media Group
https://www.omahamediagroup.com/images/uploads/monster_gallery/Omaha-Media-Group-Black.jpg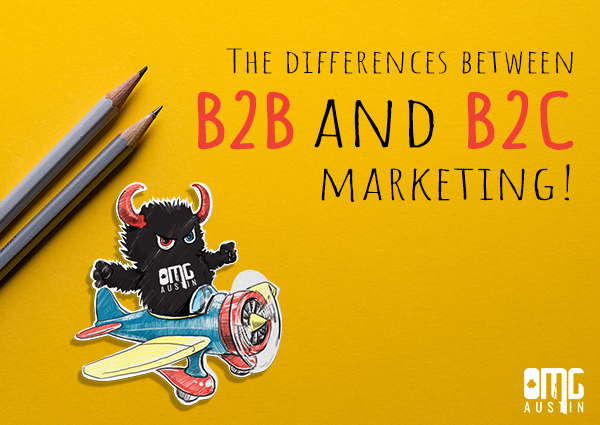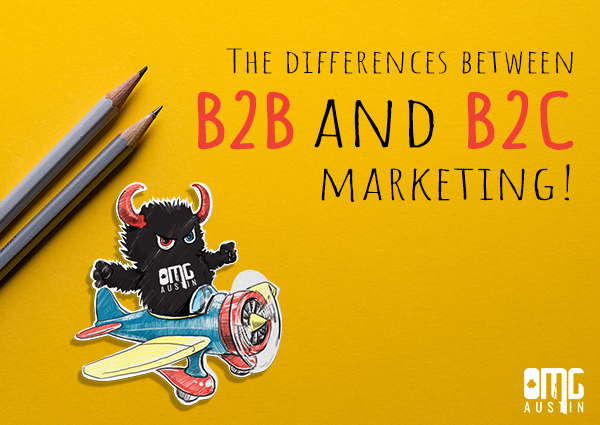 Each and every business is different from ecommerce to digital marketing services! Your target audience differs for every business as well. In marketing there are two different sectors your business can be in: business to business (B2B) or business to consumer (B2C).
It's important to identify which sector your business or company falls into for digital marketing purposes. This is the difference between these two sectors and how your business or company can benefit from our services!
B2B is marketing services and products to other businesses and organizations. This type of marketing is more focused on being informational and straightforward since their audience is other business owners and leaders of organizations! The reason behind all of this: return of investment is a the main concern. The main focus is getting other businesses to add their products or services into their day-to-day business life and become loyal customers.
On the other hand, B2C is focused on targeting consumers. This means digital marketing strategies are used such as storytelling to bring in consumers to their websites. A simple social media post to the right consumers and target audience can bring in a number of consumers to the website and increase return of investment.
The differences between the two
The best digital marketing agency Austin will provide you different digital marketing strategies depending on who your business is targeting. A B2B marketing campaign will be different than a B2C; however, they both share similarities with digital marketing strategies.
A B2C digital marketing campaign reaches to a larger target audience, this all depends on the business. A business in the ecommerce industry can reach hundreds of thousands of different consumers. A B2C still targets a decision maker, but this decision marker, is the head of the household instead of someone who is the decision marker in a business.
A B2B digital marketing campaign reaches to a smaller, hyper-targeted audience. In these campaigns, the target audience is the business owners, managers and final decisions makers. For example, the marketing manager knows your business needs a leading digital marketing agency Austin to handle this kind of marketing, but they aren't sure who to go to.
This is where B2B marketing can be difficult. You want to grab their attention with facts and be straightforward! At the end of the day, B2B decision maker is deciding if your services of products will impact their business for the better, and you need to show the decision makers how your services and products impact them!
Each of these business will benefits from social media marketing, PPC advertisements, SEO strategies and other services offered.
It's important to remember, at the end of the day, you're still selling your service or product to a person. Tailor your message to meet your target audience. What are business owners reading and looking for in your industry? As a leading digital marketing agency in Austin, we do all of this research!
The benefits from digital marketing services
At the end of the day, a B2B or B2C company or business can benefit from digital marketing services like social media marketing. No matter the business or company, you can gain a following of like minded professionals or individuals with digital marketing strategies like social media marketing.
The B2C and B2B community can both benefit from digital marketing services for several different seasons:
Easily gain user-generated content
Consumers will share posts
Influencers bring more ROI
Create a sense of community
Gain insight in the community
The right social media platforms can help any B2B or B2C business gain a following, increase website traffic and continue to bring in ROI. Interested? Contact the leading digital marketing agency Austin for more information.
Contact Us
We want to hear from you, so what are you waiting for? Contact us today.
Get In Touch
Share this post
Comments