The elements your homepage needs!
The elements your homepage needs!
/images/uploads/blog/OMG-Austin-09.28-Blog_.jpg
Omaha Media Group
https://www.omahamediagroup.com/images/uploads/monster_gallery/Omaha-Media-Group-Black.jpg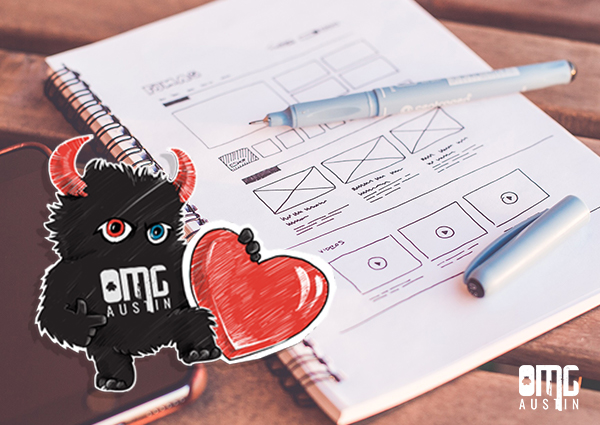 It may seem like a website isn't needed, which hurts us dearly. But as an Austin web development company, we are telling you that your business needs a website. The first impression on the Internet is done through a website's homepage.
Will I enjoy their products or services? This might be the leading question for a potential client or inside a customer's head. The next is how are they getting from point A to B on your website through the homepage.
Wondering what elements work best on a website's homepage? These are the top tips from our Austin web development team.
If you want people to engage with your business, then have them follow you on social media. There should be a place on your website to show all of your active social media accounts.
Once they click on the Facebook symbol, it should take them directly to the business Facebook page. No one will be willing to hunt around for your Facebook account.
Blog highlights
The first and foremost action to take is setting up a blog page on your website! Why is this? It's the heart and soul of content strategies all digital marketers work on.
Second, a blog brings a number of benefits to your website from driving more traffic to your homepage to helping build credibility in your industry. You can encourage visitors to go read the blog for more information, and ask them to subscribe and follow it.
Images and videos
A study shows how images and videos help customers and clients process the message faster, improve their understanding, trigger emotions and motivate those who want to learn. The best part?
The message gets stored in long-term memory! This simple approach can keep people remembering your brand, message and other important aspects. However, remember that the wrong image can have the reverse effect on clients and customers.
Client reviews and testimonials
Search Engine Land states, "88 percent of consumers trust online reviews as much as personal recommendations." A number of customers reviews and testimonials will offer credibility for potential customers and established clients.
It shows them that your business is a reputable source for these services and products being offered.
When you search for a business, restaurants and other places on the internet, typically third-party reviews generate before or after the website URL. A lack of reviews could be a red flag to customers and a number of negative reviews also do the same.
UX design simply means user experience is a friendly design. Your homepage should be easy to navigate, understand and be concise. There is no need to click through five landing pages to get information on that giveaway.
Forget it, it's too difficult for Austin web development teams to sift through and those client and customers.
Once the images and videos have sucked users in, keep them on your website. It's important to connect with your clients and customers. Too much jargon and they're gone.
It should be simple to read outloud and in their heads. Plus, Google search engine wants unique, quality content as well. It isn't just your customers and clients.
Call to action (CTA)
Do you need a CTA? This is because it tells a potential customer and client where to go and what to do. Do they need more information?
Direct them to a landing page or another sub-section of your website. A customer or client might need to take further actions to take to show them where to go.
A customer who showed up on your website to enter for the free limited giveaway series needs to know where to click, register or any other forms of action to take. (Hence the name, call to action!) The best place to put your CTA is on a header or footer that is visible on each page and subpage of your website. This allows for users to follow the directions simply.
A blog needs a CTA about where they can learn more about products and services provided. The homepage needs one to tell people where to go for this giveaway, contact information and other actions.
____
At the end of the day, all of these elements can help keep customers and clients on the homepage. In all honesty from Austin web development team, these are simple solutions to add to any website! So, add a great CTA. Include a video explaining your business or brand and keep the content unique but not too crazy.
Contact Us
We want to hear from you, so what are you waiting for? Contact us today.
Get In Touch
Share this post
Comments