Three SEO strategies a company can't ignore in 2020
Three SEO strategies a company can't ignore in 2020
/images/uploads/blog/OMG-Austin-05.06-Blog_.jpg
Omaha Media Group
https://www.omahamediagroup.com/images/uploads/monster_gallery/Omaha-Media-Group-Black.jpg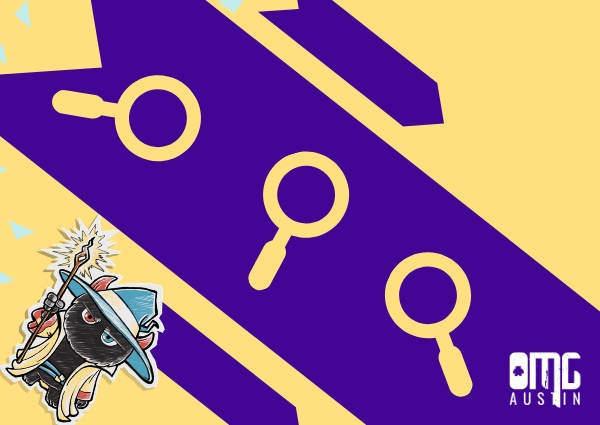 Imagine a search engine without Search Engine Optimization (SEO) in place? What would search results be for search queries? It would be like the wild west on the Internet. A company's website, products, services or blogs all appear on search engines based on the search queries and SEO strategies set in place by SEO company Texas experts!
Organic SEO provides targeted, qualified website traffic that a company's target audience is searching for. SEO is essential for all companies in any industry out there. This is why a company needs to understand that it is imperative to find the best SEO company Texas experts like OMG Austin who can provide the best strategies in place.
Why is this? There is a Google update every month and each update is different and there are over 270 ranking factors that are taken into consideration when Google ranks or does not rank a website. Thus, is it vital to stay up-to-date with the latest SEO strategies and Google algorithms that can help your website rank higher and stay relevant.
Here are some SEO techniques that all marketers and companies can no longer ignore this year.
Link building has several different names from inbound links, referral links to backlinks. Whatever name an SEO expert uses, these links are some of the most important factors of ranking in search engines.
Backlinko states that backlinking, "is the practice of building one-way hyperlinks to a website with the goal of improving search engine visibility." Backlinks for over 20 years are the best way to get a website ranking on Google and other search engines SERPs.
While links are critical, there are different types of links that will also determine the ranking. For example, if your website has quality, authoritative links from other sites, Google considers the website as a trustworthy, reliable and honest brand.
Therefore, the more backlinks a website has, the higher the site has to rank since it is deemed valuable in the eyes of the search engine. Always get your backlinks from authoritative websites and avoid purchasing them as it may ultimately harm your SEO.
Why is video important for ranking? This is because videos can easily answer questions and other search queries that searchers are typing into a search engine.
The best way to improve your conversion rate in 2020 is by producing more video content. According to a recent survey, more than 85 percent of internet users in the United States watch online videos.
From "How to fix my washer" to "how to cook homemade Ramen" it does not matter the type of content, but it matters if the video ranks in Google!
Brands should use videos as part of their SEO marketing strategies to capture a wider audience and create unique brand stories.
In 2018, Google released an update called "Speed Update." This update prioritized websites that loaded faster than others. It really is that simple. A website could have the PERFECT blog that was ranking, but the longer it takes to load, the faster it falls down in Google's SERP.
Many brands want to provide their consumers with better user experience, but forget to optimize their loading speeds. A company's website should load in less than two seconds, and Google wants a site to load in half a second. A company can no longer have a slow, outdated website for several reasons from first impressions of consumers to losing ranking in Google over something that can easily be fixed by a SEO company Texas!
A company can help their website's loading speeds by using a reliable hosting option, optimizing the size of your images, detecting 404 errors and reducing redirects.
Hire us
Each and every company out there needs a website that is optimized with on-page and off-page SEO strategies. Companies with websites need search engine optimization to survive in today's competitive market. The honest truth- if your company does not have SEO, your competition does. SEO is not only affordable but has numerous advantages to your company such as increasing sales and conversions and improving traffic to your website.
OMG Austin is here to help you optimize your website. Contact us today for more information about our services.
Share this post
Comments