Five SEO lead gen all companies should know
Five SEO lead gen all companies should know
/images/uploads/blog/OMG-Austin-05.23-Blog_.jpg
Omaha Media Group
https://www.omahamediagroup.com/images/uploads/monster_gallery/Omaha-Media-Group-Black.jpg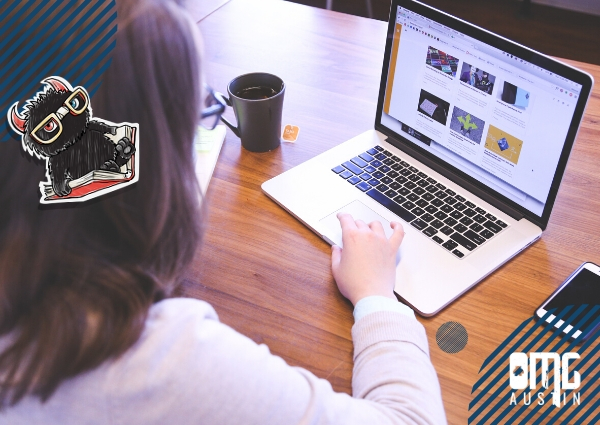 Where is the first place someone starts when they have a question? Friends, family or advice from others, but more than likely, it begins on a search engine. 97 percent of consumers out there go to a search engine to research a company, product or service that they are interested in purchasing. What happens to companies who are not ranking on the first page of Google?
Search Engine Optimization (SEO) is one of the best ways to bring in qualified leads to a website, help its brand awareness in search engines and produce an ROI. However, a number of C-Suites, small business owners and entrepreneurs often find themselves without SEO in their overall marketing strategies.
This is because SEO is a time-consuming process that does not produce instant results overnight. Our Austin TX SEO process does not produce instant results that a number of potential clients are searching for. Our experts will not guarantee that you will be ranking in six weeks or six months, and this is because it all depends on the budget in place that allows our experts to do a number of technical on-page and off-page SEO.
At the same time, we do not guarantee a ranking because SEO changes constantly. There is no telling how long it will take to rank for a keyword. It could be much faster than anticipated or could be even slower. It all depends on the competition in the industry and market, keywords and how aggressive their own strategies are.
Search engines are arguably the best platforms for generating leads online. Take a look at these five interesting facts to see how SEO lead generation can help skyrocket your business.
When a company implements SEO into their overall marketing strategy, the website traffic will continue to grow and bring in more qualified leads. Our Austin TX SEO experts often hear, "can't we run an ad to boost our ranking." These clients are referring to Pay-Per-Click (PPC) marketing, and the answer is sadly, no.
PPC campaigns are great for bringing in quick leads and sales, but do not help a website's overall ranking and website traffic slows back down once the campaign is over. It is important to utilize SEO strategies because it helps to bring in more qualified leads and traffic over time.
If a company is searching for continuous growth and more website traffic, SEO is the place to start and finish.
While a consumer is searching for products and services, more than likely, it is on their smartphones. Mobile devices accounted for half of all searches on search engines in 2019. The average American adult was spending over 3.5 hours a day on their smartphones and traditional TV time decreasing, a company needs to be mobile on search!
It isn't just enough to implement SEO, this is part of the on-going SEO optimization that Austin TX SEO experts at OMG Austin speak about. A slow website, non-mobile friendly and so many other factors all affect ranking as well. This is so important that Google released an update stating that all websites who are mobile friendly will appear before their non-mobile friendly competition.
3.

4 out of 5 consumers will use a search engine to find information about local businesses

This is all part of local SEO! This information could include many things such as business addresses, prices, store hours, product availability and travel directions. This is why it is so important to have this information on your website as detailed as possible. Another important factor is to have a Google My Business account properly set up and claimed.

Local SEO, aka Local Search, provides a consumer with the ability to search for local companies and answers to questions that might be irrelevant to other geographical areas. If a consumer is searching for "plumbers in Austin" and plumbers in Oklahoma show up, this is irrelevant to the searcher, which means a company can garner local and national consumers with SEO.

Branding is so critical in every single aspect of marketing a company handles from their logo to the final slogan of their new email marketing campaign. The same goes for search results that companies appear for. Any keywords or phrases that your company is ranking for in search engines is your organic SERP branding.

Without being a trusted website inside search engines, a company will more than likely never rank for anything other than their own branded, company keywords! Get your name in front of the right audience.
5. Organic search results are

8.5 times more likely to be clicked than paid search results

A study shows that organic search results can receive more engagements than paid search results. In fact, the overwhelming majority of search engine users are 8.5 times more likely to click on organic search results than they are to click on paid search results.
Contact Us
We want to hear from you, so what are you waiting for? Contact us today.
Get In Touch
Share this post
Comments