How to measure ROI with social media
How to measure ROI with social media
/images/uploads/blog/OMG-Austin-08.27-Blog_.jpg
Omaha Media Group
https://www.omahamediagroup.com/images/uploads/monster_gallery/Omaha-Media-Group-Black.jpg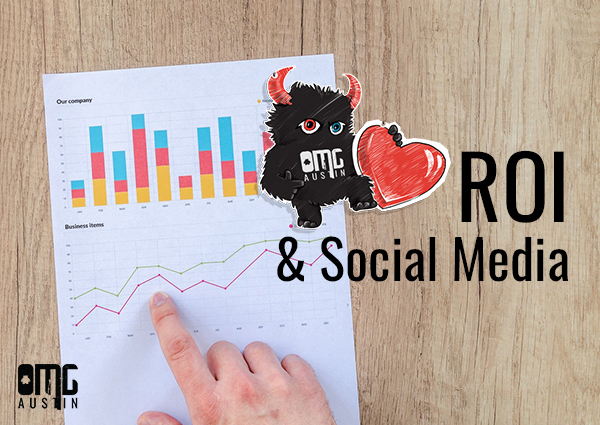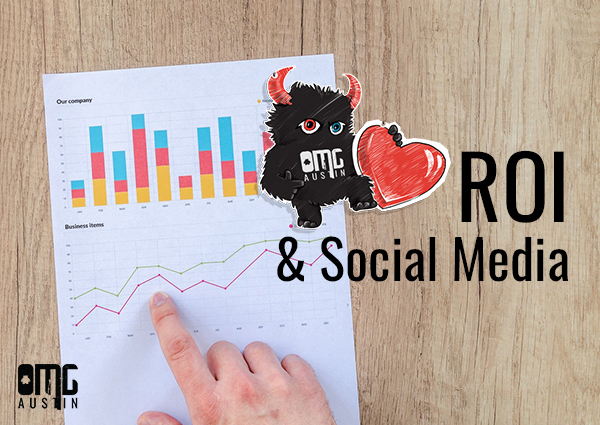 At OMG Austin, any new client or existing clients cares about their growth, new followers and other aspects of digital marketing. However, there is always the talk of return of investment (ROI). It doesn't matter to (most) businesses how many new followers there are on Twitter or how you own a hashtag, what matters is ROI.
As a digital marketing agency in Austin, we understand the importance of digital marketing for businesses. A great digital marketing strategy helps increase your brand awareness. Potential customers and clients need to know you are out there.
The right digital marketing plans improves your business's relationship with customers. It fosters a friendly, welcoming environment and supports customer loyalty. Finally, it gives you the chance to hone in on your customers' mind set, wants and needs. Social media is tool that can be used to increase a business's ROI as well.
If you are struggling to attract investors, then a new marketing plan might be in order. Selecting the right marketing team and can bring up ROI.
Social media and ROI
The issue with social media is it's not a constant variable. One month you might gain 65 followers with an increase in website traffic. Then the next, the algorithm on social media sites might affect your profile's traffic, and your company's website.
The number one challenge for marketers- demonstrating a ROI.
The first way to find ROI is with key performance indicators (KPIs). What is your overall goal with social media?
Are you looking to grow a following, increase brand awareness or simply increase overall sales. This is the first step in figuring out social media and ROI. This notion is different for every busy.
Any digital marketing agency in the Austin area understands a successful digital marketing campaign leads for a successful ROI.
You take your KPIs and use those with your business objectives.
Does you business want to increase following by 50% by the next quarter? This can be done with several methods.
Shout-out to clients
Engaging social media posts
Offer sales, giveaways and contests
These are a few examples, no matter the KPIs they need to follow the business objective. For businesses looking to map revenue with their social media, your goals might be to increase sales. For brand awareness, a business will want to track followers, mentions and overall reach on their posts.
It's working. A steady flow of people are engaging with your business on social media. How do you track all of this?
It's simple with Google Analytics. The track reporting system sets the perfect ROI up for others in the business. This is a trackable tool to show how social media posts are corresponding with an increase in website traffic.
Where is the competition
After all of this is set in place, the strategies are in motion time to check up on the competition. This is nothing but a healthy competition between two similar businesses. You can check their social media following, brand awareness on social media, who shows up first in Google and other small victories. ROI doesn't always need to result in a profit.
Still struggling to find a correlation between digital marketing and ROI? Come speak with the professionals at OMG Austin for more information. We can set in place the best digital marketing strategy to bring your business a ROI.
Contact Us
We want to hear from you, so what are you waiting for? Contact us today.
Get In Touch
Share this post
Comments