Why should you hire a web design company?
Why should you hire a web design company?
/images/uploads/blog/OMG-Austin-01.04-Blog__1.jpg
Omaha Media Group
https://www.omahamediagroup.com/images/uploads/monster_gallery/Omaha-Media-Group-Black.jpg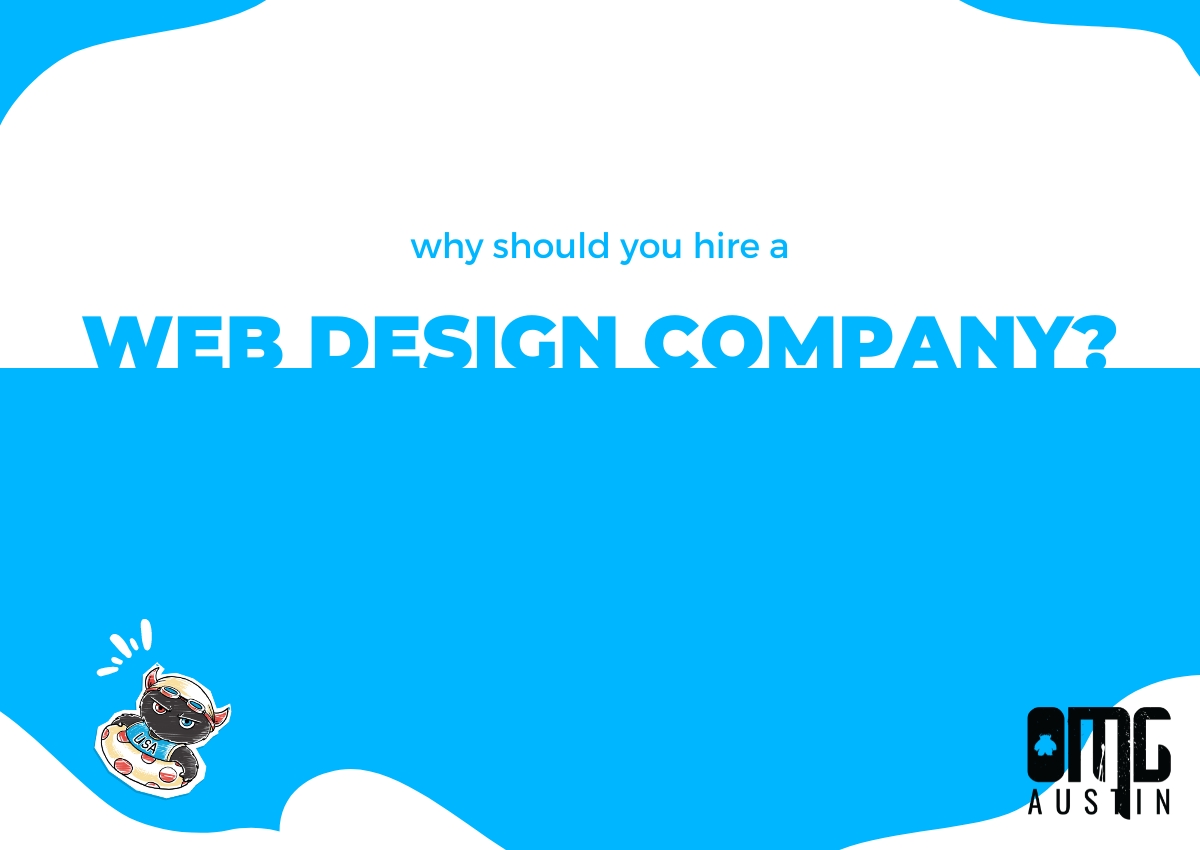 Your website is the first thing people will see when they search for your business online or click on a link on your social media. The design of your website matters because it will impact people's decisions to do business with you.
According to a report, 75% of website credibility comes from the design. So if your website looks unprofessional or loads too slowly, people will click off it. One of the easiest and most effective ways to build a professional website is with the help of a web design company in Austin.
The benefits of hiring a web design agency are endless. They provide all the skills, tools and expertise needed to build a website. If you are considering making a new website or redesigning your existing one, here are some reasons to hire a professional.
Benefits of hiring a web design agency
Saves you time
Web design is like any skill, it takes time to perfect it. Quality web design focuses primarily on the user experience rather than the developmental side. Some key elements you need to consider with web design are appearance, layout, content, images, colors and fonts. Hiring a web design company in Austin can save you time researching this information.
Helps you stand out from the crowd
In today's market, many options are available for building a website on your own. For example, Squarespace and Wix allow you to develop your website using pre-existing templates. Although these are useful, they do not allow for much customization. If you are looking for web design that sets you apart from the competition, consider hiring a web design company in Austin. They can sit down with you and design a unique website for your brand. That way, no other company will have the same design as you.
Makes your website user-friendly
Aside from just making your website look good, you should also make your website user-friendly. That means it should be accessible to all users - especially those with a disability. Letting a web design company help reassure you that your website is accessible to everyone. Most web design companies ensure they comply with GDPR regulations, anti-spamming laws in the U.S., Canadian privacy laws and the American Disabilities Act.
Search engine friendly
What good is a well-designed website if it cannot be found? One of the best ways to ensure your website gets found is through SEO. This digital marketing strategy optimizes your website so it shows up in the search results on search engines like Google. A website design company can guarantee your site is following the best SEO practices and ranking high on search engine results pages. It will ensure the code, layout and content on your site are optimal for search engines.
Choose the best

web design company in Austin to design a new website!

At OMG Austin, our UX and graphic design teams build each website to be aesthetically pleasing while keeping the searcher in mind. Contact us to learn more about our web design services.
Contact Us
We want to hear from you, so what are you waiting for? Contact us today.
Get In Touch
Share this post
Comments